It's hard to find solutions that would seamlessly scale with your growing business. There is always some kind of diminishing return, the solution tends to get less and less effective when your company grows. There are, however, exceptions to this rule.
Central Desktop, an online project collaboration software company has experienced remarkable growth while continuing to use LiveChat the whole time.
Subscribe to LiveChat channel to get the newest content.
Read on to learn more about their use of LiveChat and how it provided a solid basis upon which they could expand.
"LiveChat is a very seamless product, we never think about it, we just use it."
Sales beginnings
Central Desktop produces online collaboration software and project management tools that help large and small businesses work together in ways never thought possible. By offering an alternative to email, IT-heavy SharePoint implementations and lightweight file-sharing sites, Central Desktop has won the attention of numerous companies from all over the world.
All types of companies, no matter the size, can successfully utilize tools provided by Central Desktop to centralize their communication and achieve better effects.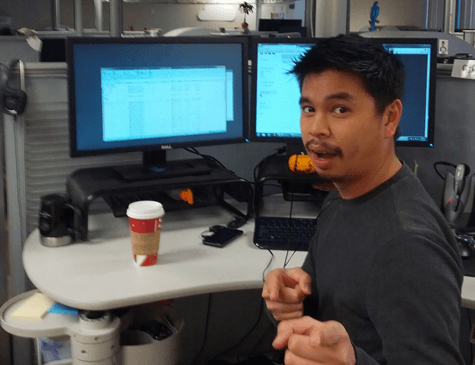 Central Desktop has been with us since the very beginning. They started using LiveChat as early as 2008. In 2009, they've started offering an enterprise solution. This is when they introduced a sales team to their live chat.
"We've been LiveChat customers and users for almost four years now and we primarily use it in our support team."
As of now, Central Desktop's live chat is handled from multiple offices; including 2 offices in California and an additional engineering center in India.
Shift from sales to support
Even though LiveChat was mainly used as a sales tool at first, with time, it took over the vast majority of support cases and it is now mainly used to resolve various issues. This is a persistent trend we observe with many developing companies. When the company starts to grow and starts to gain momentum, the sales efforts can, and sometimes even need, to be augmented with support efforts, to account for growing number of customers.
With eight agents handling the chats on www.centraldesktop.com, Central Desktop's live chats receives as much as 200 support chats a month. Nearly 90% of the support cases are resolved within one chat, making it a very efficient form of communication and problem solving tool. The remaining 10% are handled by creating a ticket from the chat window using LiveChat's Zendesk integration.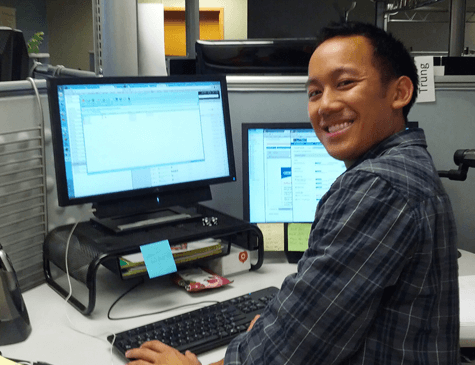 Canned responses are one of the features used by Central Desktop to facilitate good flow of information. Using pre-made snippets of text, the support team is able to handle frequently asked questions with ease. This allows them to save a lot of time and reallocate it to more difficult customer inquiries questions as they arise.
Additionally, customized chat window makes the visitors sure that they are reaching the proper support agents, reassuring them that their case will be resolved without delay.
Impact of chat on customer satisfaction
According to the data gathered by Central Desktop, their live chat receives very high customer satisfaction marks. Average chat gets as much as 9.2 satisfaction score out of 10. This information is based on the data gathered for the last 6 months. Phone communication comes second, with 9.1 average and email gets a close third with 9.0.
"We love it to death! It's actually one of our customers' favorite tools to use."
Another interesting metric tracked by Central Desktop is number of tickets created over chat. When compared with phone and email communication, live chat has the least number of created tickets. This means that most of the cases can be solved within one contact and do not require an escalation to a ticket.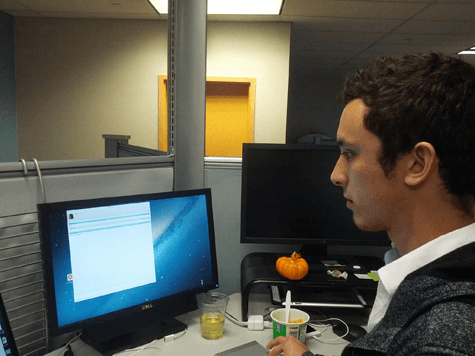 Customers can come to Central Desktop's live chat, describe their case and have it solved within minutes, saving a lot of time usually spent on phone and email communication.
"Support loves it because it is a seamless product. Customers can connect with us right away and they always rave about the fast support they received with live chat."
More chat coverage in the future
As of now, the chat is available from 7am till 6pm PST for all paid plan customers. There are plans, however, to expand this coverage to have the chat running 24/7, allowing for swift problem resolution at any time of the day. This is very convenient for clients in different timezones and is a must for any rapidly growing company.
Having expanded their reach and client base, Central Desktop found new ways of using tools that they know and like. From a mainly sales oriented live chat they've switched to a support one. We're really eager to see how Central Desktop's live chat will develop further!