Challenge:
Getting ahead in the competitive online loans industry.
Solution:
Using LiveChat to add value to the provided service.
Results:
10% higher customer engagement on the website.
In the competitive industry of short term loans, companies like Mr Lender have to be on the ball when it comes to customer service. Good customer service can be a huge competitive advantage when the market is flooded with similar services.
With LiveChat, the Mr Lender team can make sure that their service allows them to stay ahead of the pack and earn new customers.
"We have found that we get 10% more engagement on the website when LiveChat is available. With thousands of visitors going to the site each month, this 10% goes a long way to keep users on the site for longer and increase conversions."


— Robyn Spyers, Marketing Officer at Mr Lender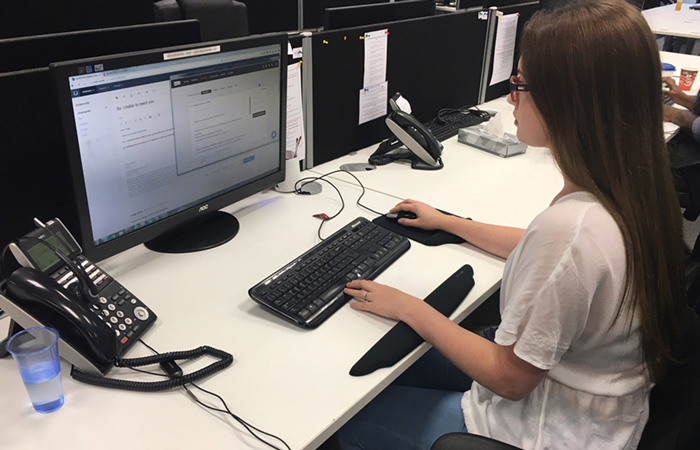 Offering online loans through LiveChat
Mr Lender offers loans of up to £1,000 which customers tend to use for emergency purposes such as car repairs, medical bills and broken boilers. If customers do not get the information they are looking for and quickly, online loan companies risk the borrower going to another lender.
"LiveChat has allowed us to answer customer queries faster than email and phone," explains Robyn Spyers, marketing officer at Mr Lender. "The integration for LiveChat was very simple and every customer knows how to use it when it pops up on the screen. The customer is greeted with the name of the support agent so it offers a very personal and strong user experience. The user types in their question and the conversation is underway, whether its desktop, mobile or tablet."

LiveChat allows lenders to be compliant
Since the loans industry in the UK is heavily regulated, being compliant and treating customers fairly is something that every member of staff has to pay attention to and saying the correct thing to the customer is vital.
Robyn continues: "We have a full QA programme to monitor all customer communications, and our agents are fed back to regularly to help them constantly improve the service."
The Mr Lender team uses canned responses to provide quick and thorough responses to potential customers: "We also have a number of saved and scripted responses that we use to speed up time for the most common questions like 'How long does it take to get a loan?' and 'Can I pay back my loan early?' By having the script functionality, we get to put together the most perfect answers so we can remain compliant – and we can always amend these to suit each customer's specific query."
Mr Lender has recently won two Consumer Credit Awards
Since implementing the LiveChat service, positive outcome rates from customer enquiries have continued to rise, and Mr Lender have reached over 14,000 five star reviews.
As well as this, Mr Lender has been nominated for a number of awards including 'Best Alternative Lender' for the The Credit Today Awards 2015 and 2016.
Most recently they won 'Best Short Term Loan Provider' and 'Customer Service Champion' in the Consumer Credit Awards by Smart Money People, this was voted for by the consumers themselves.