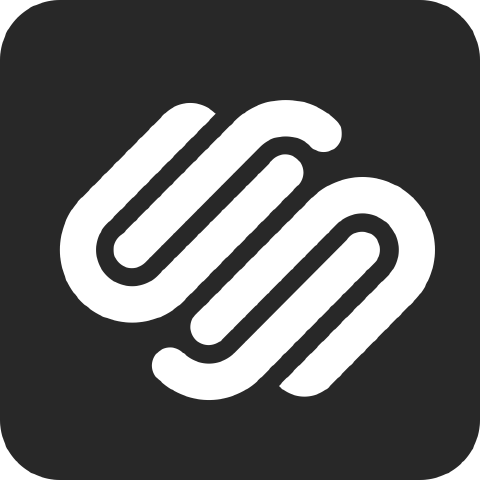 Squarespace
Amaze your Squarespace store's customers with exceptional chat service.
Adding LiveChat to your online shop enables you to help website visitors whenever they need it. Assist visitors in real-time, guide them to the checkout and close more sales by delivering efficient customer service.
Squarespace is an easy to use website builder that facilitates creating responsive stores, blogs, portfolios and landing pages.
The software is a right solution for smaller business. It comes with customizable templates and an intuitive editor. You can add an unlimited quantity of products, buttons & your logo. Edit your photos online and add a shopping cart, then simply start selling.
Moreover, Squarespace provides handy marketing tools, website analytics as well as facilitates creating email campaigns. It lets you accept payments from all major credit cards: PayPal, Stripe or ApplePay.
Clients value Squarespace for a smooth customer experience it provides. The entire checkout process is placed on one page, so there is a small chance for people to abandon their shopping carts. Even if they do, the system will automatically send them an email with a discount to convince a potential customer to purchase. When someone finally buys the product, the tool can send the shipment notification, print shipping labels and provide tracking numbers right away.
Key Features
Dead-easy installation
Simply copy the LiveChat code and paste it into your Sqarespace – that all it takes to add LiveChat to your website. We provide a step-by-step guide too, just to make things even easier.
Flexible customization
We already know that you take care of little details – after all, using Squarespace is all about that. That is why, when designing our chat tool, we made sure that you'll be able to easily customize it any way you want. Make sure that it'll match your website perfectly.
Ticketing system
We want to offer you a full package that includes not only a powerful chat tool but also a ticketing system – so you can provide your customers with 24/7 service.
Chat surveys
Gather feedback in chat surveys and find out what is going through your clients' heads. Ask specific questions or introduce your rating system. Thanks to LiveChat, you can have a viable insight into customers' needs and can tailor your efforts to deliver personalized service.
Proactive greetings
LiveChat can detect when visitors take certain actions on your website and issue chat invitations based on these actions. For example, you can send a personalized invitation to a visitor who has seen several of your help pages or contact a person who visited you for the first time.
Benefits
Speed up the sales process by answering product questions in real-time
All website visitors are essentially sales opportunities. Once installed, LiveChat makes it easy for you to communicate with browsing visitors, build better relationships, and close more deals.
Get to know your customers
With LiveChat comes tons of customer data — the pre-chat survey collects contact details, chat transcripts give powerful sales insights, and post-chat survey can be used to gather feedback.
Provide a quick means of customer support
Customers want a fast response time to their queries and problems. With LiveChat, you can offer real-time help, ensuring more sales and customer satisfaction in the process.
Ratings & Reviews
How would you rate this app?
Tutorial & Support
Contact
to get help and support. You can also suggest improvements or request new features in the upcoming versions of Squarespace.