Integrate LiveChat with ChatBot to get a customer service chat bot!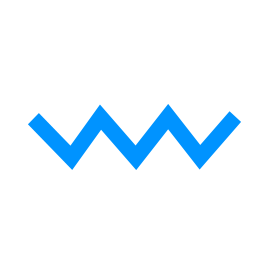 ChatBot
Integrate LiveChat with ChatBot to get a customer service chat bot!
Billed separately, in-app purchases
6639 teams are using it
Chatbots
ChatBot provides the best bot platform for designing, building and deploying conversational chatbots to talk to customers and to provide information to users. Build your chatbot's scenario from scratch using intuitive drag and drop elements. No time to go through help docs? Follow quick lessons in the Academy to learn core features while creating complete chatbot scenarios. ChatBot supports many key LiveChat features such as chats transfer to human agents, sending transcripts, creating tickets, tagging chats and following goals. When your scenario is ready, connect the chatbot with LiveChat using one-click integration and enjoy the power of automation.
Support
See the setup instructions on how to properly configure this app with your LiveChat account.
Key Features
Express your brand with Rich Messages

With rich messages, you can utilize the power of your assets by sending responses that are more personal, captivating and intuitive than plain text. You can mix and match: text, images, buttons and quick replies to show off your products.

Use Training to improve your chatbot every day

Train your chatbot on a daily basis​ using real data collected from your users. No more tedious tests and guesses to master your chatbot. Simply review queries that your bot couldn't match and add directly to the scenario. The effect will be immediate!

Bot responses designed exclusively for LiveChat

ChatBot and LiveChat work perfectly together. Your chatbot can send chat transcripts directly to the clients, track goals, create tickets and tag conversations, just like your human agents!

Transfer chats to agents

Handover cases that need human attention to your support team using the chat transfer action. Your agents have an automatic insight into the chat so no redundant questions will be asked. Moreover, you can create custom filters that trigger the transfer only when your criteria are met.

Create your personal bot factory!

Signing up - that all it takes to create your personal bot factory! Integrate LiveChat with ChatBot and create your personal assistant, responsible for taking care of less difficult questions from your customers. Keep the bot busy, so that you can focus on more important matters – closing more deals.

Two matching systems ready to work for you

You have two matching systems ready to work for you. Use machine learning to analyze whole sentences and give your clients human-like experience or make the chatbot to focus on essential keywords. ​

Direct stories like you always wanted to

Your personal Bot Factory now comes with advanced Story interface. Now you can predict your customers' behavior and make sure that your bot will be ready for whatever your customers will throw at him!
Benefits
Use chatbots for repetitive tasks

Build chatbots for everyday consumer requests and improve customer experiences, such as accessing the latest news updates, booking tickets, ordering food or weather.

Say 'Hello' to automation!

Handle more support cases and automate repetitive scenarios! And when the bot faces a problem it can't solve, it will transfer the chat straight to you.

Work smarter and more efficiently

Automate tedious tasks with chatbots so you can focus fully on providing an exceptional customer service.

Transfer chats to humans when necessary

A chatbot can process thousands of similar requests at the same moment while your agents can focus on those cases that require human attention, engagement, and experience.
Integration with ChatBot is free to use but the product may be billed separately
Billed separately, in-app purchases
6639 teams are using it
Chatbots