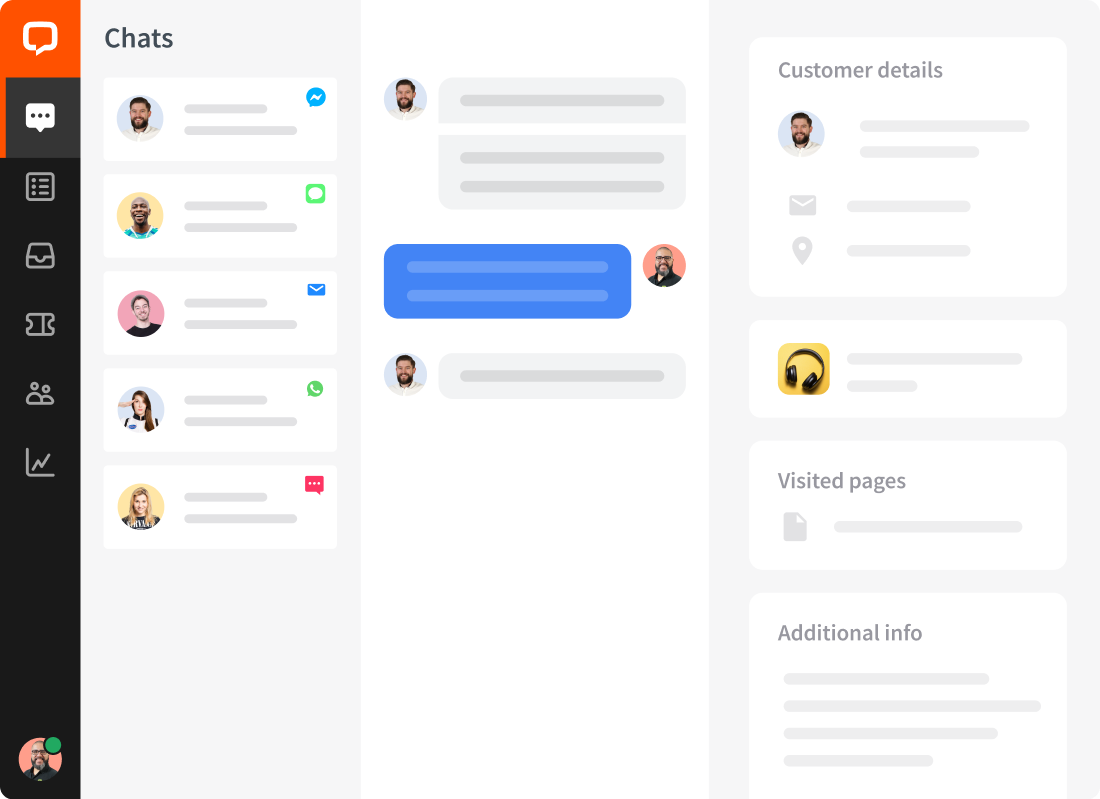 Connect with customers at scale
Meet your customers where they are. Manage interactions and see results in one streamlined app.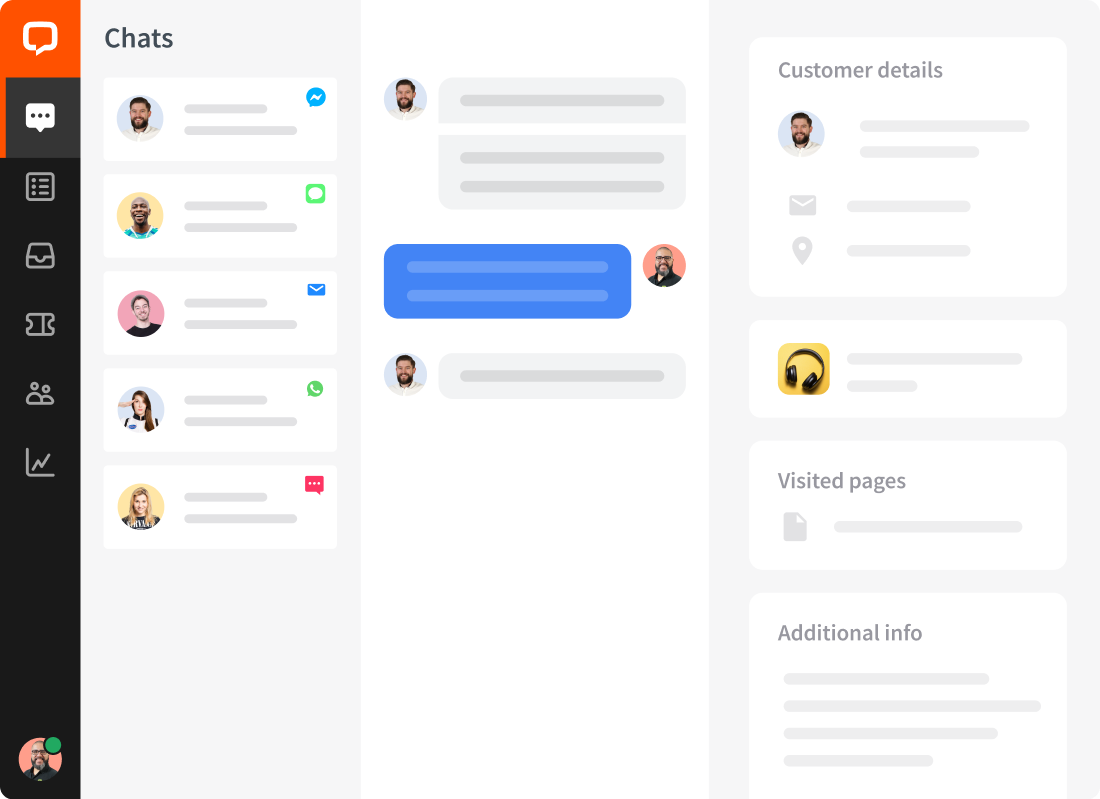 Integrate and move on
Use our native integrations and open API to get data flowing around your customer service and sales stack. Quickly move on to growing revenue and improving business outcomes.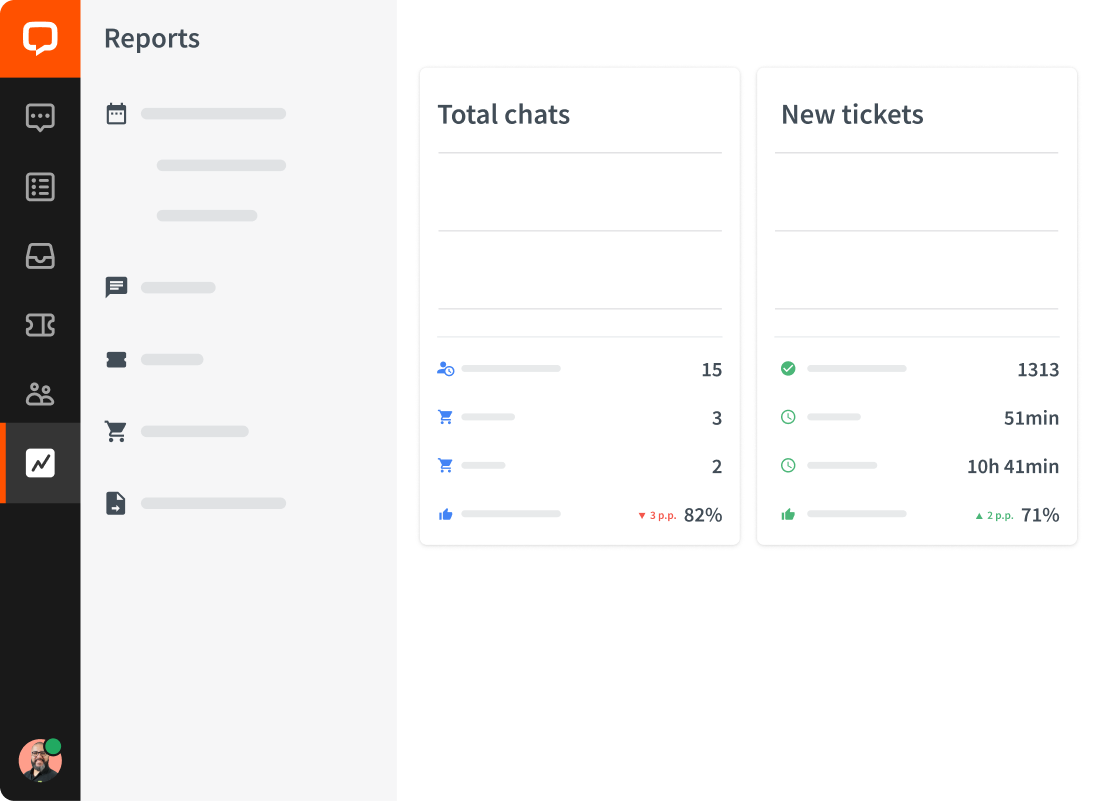 Focus on what grows revenue
Make sure that each part of your customer service platform is pulling its weight using clear analytics and reporting. Find the tools, channels, and integrations that maximize your ROI.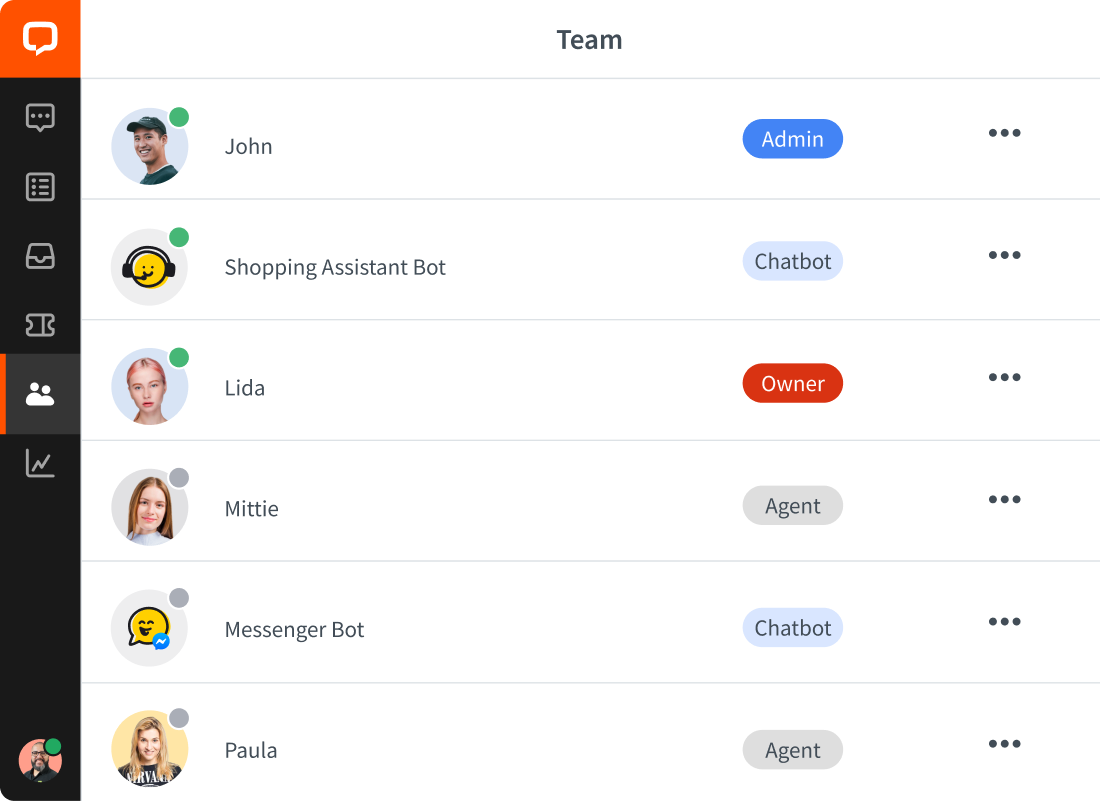 Build a tailored hub
LiveChat and ChatBot are built to fit your organization's customer service strategy and your tech stack. Efficiently scale to demand with a balance of AI-driven automation and the human touch.