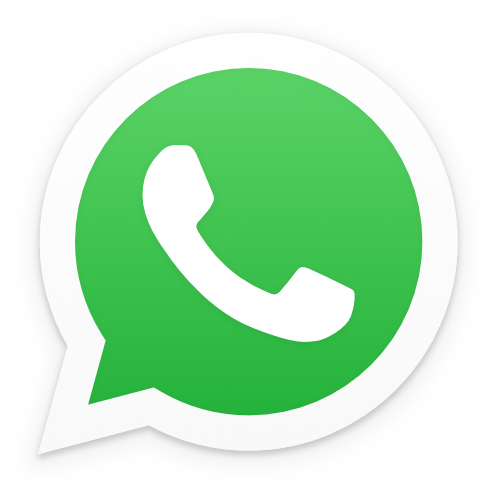 WhatsApp Business
A robust communication channel to power up your business.
Can your customers contact you with just a few taps on their phones? If the answer is "no," you can change that by adding the WhatsApp Business integration to your communication channels. In doing so, you'll allow your customers to chat with your support agents in the same way they chat with their friends and family.
If you've had enough of third-party integrations from unofficial providers that keep crashing during chats, the WhatsApp Business integration will put you out of your misery. The integration uses the official WhatsApp Business API that's compliant with the WhatsApp Terms of Service. The use of the API makes the integration robust, stable, and safe to use. All of this means that the WhatsApp Business integration is just as good at handling a few conversations as it is with managing high traffic and multiple WhatsApp chats.
The use of the official API is possible because of the API's integration with 360dialog, a verified WhatsApp Solution Provider. The WhatsApp Business integration works as a bridge between LiveChat and 360dialog that passes messages to WhatsApp by directly calling the WhatsApp Business API.
If you've ever used the web or desktop version of WhatsApp, you probably know that a phone connected to the internet is essential for either of those versions to work. It's different from the WhatsApp Business integration. All you need is a phone number — no need for a phone at all.
After you've configured the integration, make the most of unlimited messages, allowing you and your visitors to get to the root of their problems. Address those problems in detail by using supported file formats, like text messages, photos, voice messages, location, and more.
Then, there's also support for group routing. Group routing allows you to assign chats to specific groups of agents based on predefined criteria. This means that you can route WhatsApp messages to a group of agents dedicated to WhatsApp chats for more effective communication.
Key Features
Official WhatsApp Business API
Say goodbye to unstable integrations from unofficial providers and use the integration compliant with the WhatsApp terms of service.
Group routing
Assign WhatsApp chats to a group of agents dedicated to this channel for seamless communication.
Support for the most popular file formats
Solve customers' problems in a flash using the most popular file formats like photos, voice messages, location, and more.
Benefits
No more app crashes
The use of the official WhatsApp Business API makes the integration robust and stable.
Suitable for businesses of all sizes
Whether you're a small business or an enterprise, the integration guarantees high performance no matter the traffic.
You'll never lose your chats
The integration's design and implementation eliminate disconnections and delays. You're at no risk of losing chats.
Don't worry about your message count
Send as many messages as you wish without limits tied to the price or app's performance.
No additional costs
You'll need to sign up for your 360dialog WhatsApp Business account to use the WhatsApp Business integration. There are no hidden costs, though.
Forget about your phone
Unlike your regular web or desktop WhatsApp account, the integration will work even without your phone around. All you need is your number.
Ratings & Reviews
How would you rate this app?
Tutorial & Support
To get help and support
contact 99bits
. You can also suggest improvements or request new features in the upcoming versions of WhatsApp Business.