Just as your customers can have different shopping preferences, they also may require a different kind of approach when it comes to getting serviced. Some customers will actively look for help while others will try to find a solution on their own.
Direct365, a UK provider of workplace-essential materials and services, engages their website visitors with two types of chat invitations. Read on to see how they use both manual and automatic greetings to offer quick help for their customers.
"We can actively save time and respond faster to customers using LiveChat which helps our teams to build trust and confidence with customers and prospects."


— Kristin Hodgkinson, Digital Marketing Manager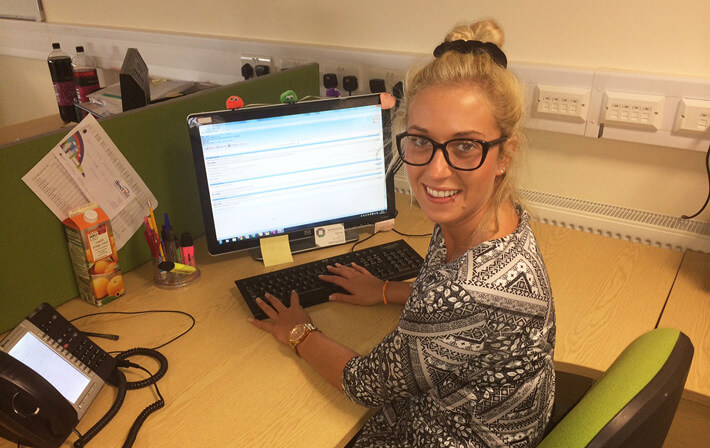 Charlotte, Direct365 Customer Service Agent
LiveChat as one of the available contact channels
Direct365 is a provider of everyday, essential products that every business needs to function properly. The company caters to small and medium businesses, providing everything from washroom services and commercial waste disposal to hand dryers and defibrillators. As Kristin Hodgkinson, Digital Marketing Manager at Direct365, has put it, the company helps businesses by acting as "the extra member of their team, to work alongside them to provide help, support, advice and excellent service across all our products and services."
To deliver this kind of service effectively, the company has to stay in close touch with its customers. Direct365 makes that possible by keeping various contact channels open and available. "We chose to implement LiveChat to give our customers another point of contact to get in touch with us," said Kristin. "We've found that our customers like to use a variety of channels for communication as some people prefer calling or emailing, other using social media or LiveChat," she added.
By implementing LiveChat on its site, Direct365 wanted to speed up query handling times and improve the overall interaction between the company and its customers. Thanks to LiveChat, Direct365's customer service team can "easily track and monitor customer queries and issues," Kristin noted. Agents can now identify and report potential problems more efficiently, leading to a faster case resolution.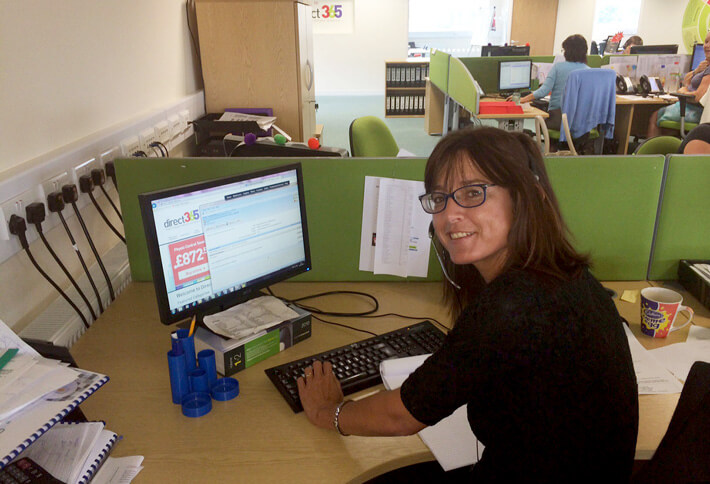 Jacquie, one of Direct365's representatives at work with LiveChat
Two kinds of chat invitations
Eight agents handle chats for Direct365 on two websites: Supplies website and Contracts Service site. However, the way clients are approached on each of these sites is different.
When on the supplies page, agents use the monitoring options to see which customers might require some help and issue manual chat invitations. "We like that you can see the origin of a customer's visit, the page they're actively looking at, and the duration of the time on page," said Kristin. When a visitor who may require help is spotted, agents can start a chat and offer help.
On the Contracts Service page, the chat invites are set up differently. Clients who access that page are invited automatically by customized greetings, which, according to Kristin, are "very handy and useful."
By offering two types of invitations, Direct365 can reach different types of customers. When an unsure customer is going back and forth between two product pages, an agent can start a chat to provide more information on those two products, making the choice easier. Customers looking into specific services receive automatic, contextual chat invitations. The invitations are set up in a way to relate to those services, making conversion to chat more likely.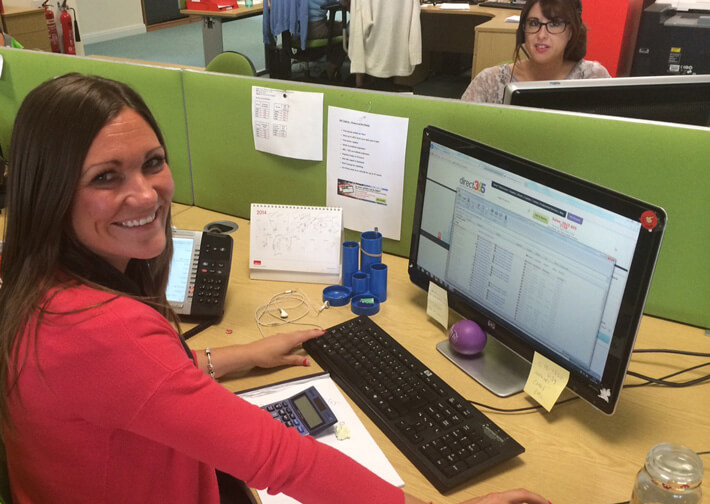 Gemma from Direct365 chatting with customers
Positive results
Customers seem to be very appreciative of the additional forms of contact. According to Kristin, "They've responded well and we encourage them to use it for account queries, quotations and questions about our product or service." What's more, some customers mentioned LiveChat when leaving a positive online review, which shows how important it can be for customer satisfaction.
Since website visitors get their questions answered more easily , more and more of them convert into customers. "We can quickly understand the nature of their query, and actively create an account if they're happy to go ahead," Kristin noted.