Since forex trading companies often provide very similar software and selling conditions, they need to compete on other fields to win their customers' attention.
One of the possible angles they can use to take on the market is providing better customer service.
To get to that high level of support, Tier1FX decided to use LiveChat. See their story and learn how you can start competing on the market by delivering better customer experience.
"We believe that the future of our industry lies in providing better transparency and real support to clients throughout their trading experience; this can only be achieved by aligning broker's interests with those of their clients and investing on hearing out the client and implementing what they really need/want."


— Yana Marinova, Back Office & Support Manager at Tier1FX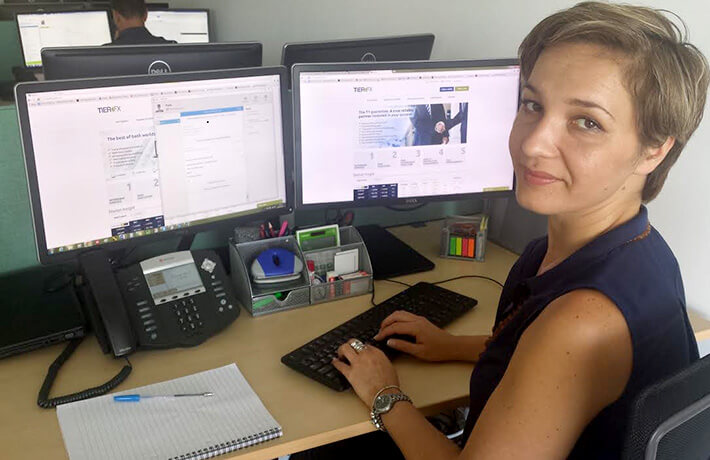 Winning customers over with high quality service
Tier1FX is a STP forex broker created and led by a team of forex experts. Knowledge, transparency and expertise lay deep at the foundation of the company. "We focus on delivering superior retail and institutional services while continuously improving our clients' experience with the latest trading technology tools, tailored solutions for traders at all levels, the most competitive conditions and dedicated personalized support," said Yana Marinova, Back Office & Support Manager at Tier1FX.
According to Marinova, many brokers offer similar terms for their clients. With very similar or even the same conditions available, potential customers look to the added benefits the broker companies provide. Consequently, Tier1FX looks to make increased transparency, flexibility and personalized support their main selling points. "We believe that the field that would offer most value-added benefits for both broker and clients is improving client relations and value added services, which includes full transparency, flexibility and excellent personalized support," Marinova said.
To make these three points a part of their offering, the company decided to implement a chat function on their website. "We were looking to accommodate the need of quick (sometimes immediate) response, which emails can not always guarantee," Marinova noted. "With our clients being online traders, live chat is their preferred communication method, both in urgent or more deep-discussion matters." According to Marinova, Tier1FX went with LiveChat due to the "great value for money ratio and the excellent user-friendly interface."
The foundations of a good implementation
Tier1FX's live chat available on tier1fx.com is handled by 15 trained agents. To answer the need for contact of their international clients, Tier1FX offers chat in five languages.
Although the chat is mainly used for support, it also plays an important role sales-wise. The quality and accessibility of support is often the deciding factor for a potential customer. "Many brokers offer excellent trading conditions and often times it's the level and quality of customer support that is what makes clients switch brokers," Marinova said. "Unlike retail sales, forex accounts need ongoing support and existing clients make multiple and long-term investments when they are satisfied with the support they get."
According to Marinova, customers appreciate the availability of LiveChat as it is "user friendly, easy to spot on the website (they never have to search for the live chat icon, as it used to happen with other solutions before)." She also added that customers "really appreciate the convenience of a live chat as a whole" as it provides "quicker and more interactive support than emails and eliminates the cost of phone calls." Avoiding high tolls seems especially important for international traders.
Since the chat option has always been a part of Tier1FX's offering, it's hard to ascertain how much of Tier1FX's profits can be attributed to chats. However, Marinova went on to say that they "definitely owe a large amount of profits and customer trust to LiveChat and we couldn't possibly run our business without it."