Challenge:
Increasing Customer Success Team availability for more than 350,000 customers.
Solution:
Introducing LiveChat to offer quick service to multiple customers at a time.
Results:
Increased customer retention through improved customer service.
With so many competitors on the market, you really need to differentiate your business in some way to keep your customers interested. You can enter the feature rat race or look to other ways of adding value to your product.
One of the ways you can try is by providing faster, more reliable customer service. Just imagine how much better you would fare in comparison to the competition if you began providing 24/7 customer service or if customers didn't have to wait in line to get in touch with you.
GetResponse, a multinational online marketing platform, wanted to stand out from the crowd of other email marketing providers and offer best-in-line customer service. They wanted to be able to answer the increasing number of customer enquiries while keeping the contact quality high. Here's why they decided to use LiveChat to reach that goal and how it turned out.
"We were looking for a solution that provided the appropriate value for the cost. LiveChat is faster and more affordable than other traditional communication tools."


— Marcin Łańcucki, Customer Success Director at GetResponse
Answering more customer questions
GetResponse is one of the biggest email marketing providers out there. With more than 350,000 customers in 182 countries, they provide email marketing services to both small and big business all over the globe.
"GetResponse offers a complete suite of simple-yet-powerful solutions, scaled and customized for small and large companies," said Marcin Łańcucki, Customer Success Director at GetResponse. "Our tools are designed for organizations that want to implement effective, high-impact campaigns that drive marketing ROI," Łańcucki added.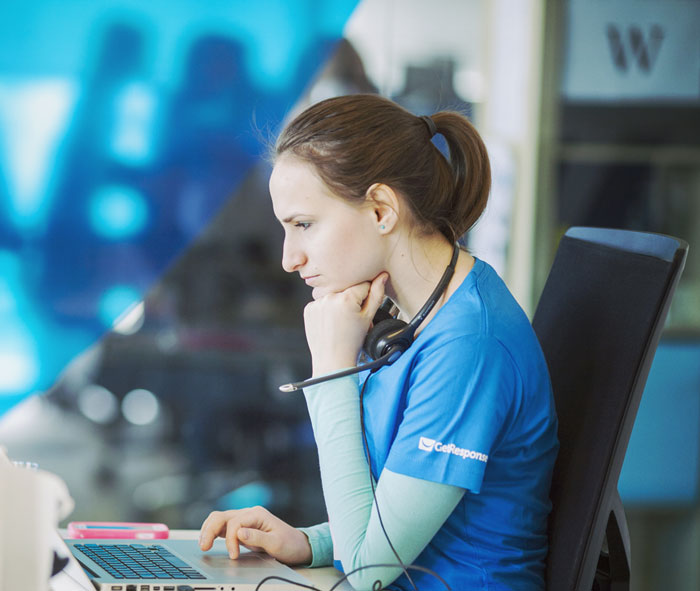 With such a huge customer base, you can probably imagine that the demand for contact is pretty big for GetResponse. And you'd be right. To answer the increasing number of contact requests, GetResponse decided to give LiveChat a try. The GetResponse team also wanted to try out providing 24/7 customer service to make their offering even more appealing to customers. On top of that, they also wanted to "improve support availability, the time of response and overall customer satisfaction," Łańcucki said.
Implementation details
Introducing all those improvements to their Customer Success Team wasn't a small task. Only a large enough team could answer that kind of support demand. This is why GetResponse has 25 concurrent Customer Service Agents working from Canada and Poland. As Łańcucki stated, their agents are "able to have three chat conversations simultaneously," which makes it possible to handle a bigger number of enquiries – something that would be impossible when using the traditional customer service channels like phone and email.
Apart from the ability to provide an efficient service, Łańcucki said that the data-gathering aspect of LiveChat was also a big benefit for GetResponse. "LiveChat also helped us to understand customer behavior better," Łańcucki said. "We can view the pages they log into, and also tag the problems they experience or report," he added. Both the customer details like current web page or location and the tagging feature allow businesses to first better understand their customers' needs and then categorize these needs to find out how frequent various cases are.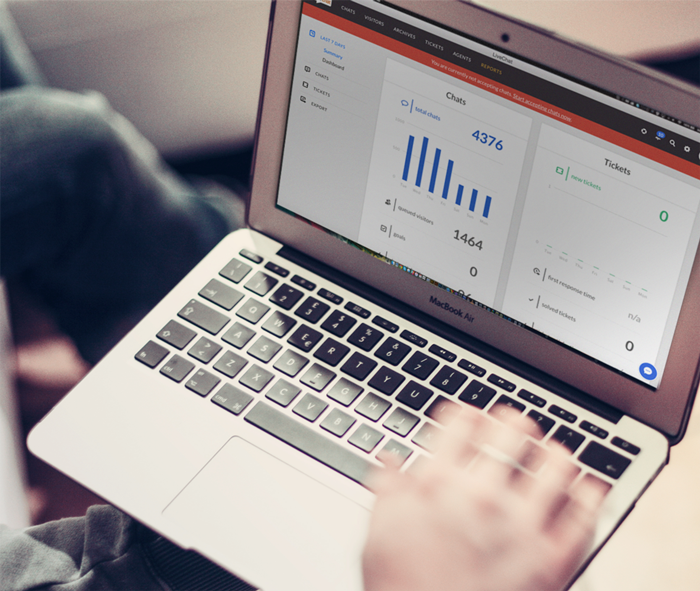 The GetResponse team prepared an extensive integration of LiveChat and their in-house Customer Support System. The integration makes all chat transcripts available in their system, which allows agents to easily check on various cases. "As a result," Łańcucki said, "we are able to analyze the quality of the interaction, and build and modify detailed statistics to match our current needs."
Two additional aspects of LiveChat that GetResponse team uses is the supervision feature and the mobile application. The supervision allows the more experienced agents to quickly jump in and help their colleagues with tougher cases. Mobile apps, on the other hand, allow agents to move freely around the office without having to worry that some chats will go unanswered.
Great service leads to better customer retention
Making customer service more available on their website turned out to be a big win for GetResponse. Since introducing LiveChat, they've noticed that they are able to retain more customers and lower customer churn. According to Łańcucki, "this is due to the fact that LiveChat allows us to gather more feedback than any other communication tool. We learn about our customers' problems and expectations and we know how to respond to them fast," Łańcucki said. "As a result, more customers stay with us longer and we manage to keep them highly satisfied," he added.