The challenge
Enable buyers and sellers to find answers quickly
When timing is everything in a real estate brokerage specializing in luxury real estate, it is critical to have tools in place to ensure the office can respond to all domestic and international clientele 24/7. These customers are making life-changing decisions and need answers to their questions immediately, without delay.
The customers of Luxury Estates International have peace of mind knowing they work with a first-class, trustworthy, and reliable brokerage. The company implemented LiveChat on its local site, Luxury Homes Las Vegas. Their goal was to enable buyers and sellers to find answers quickly by interacting with them in real time. Leah Vigil, director of marketing, said:
With a mission to deliver first-class customer service, it was only natural for us to have the best live chat software.

Leah Vigil, Luxury Estates International
The solution
It's not easy to impress demanding buyers, especially in the luxury business
That's why Luxury Estates International paid particular attention to the chat's look. The company customized its chat window by picking the black color and modern look of the chat. The chat window fits perfectly with the look of the website and its luxury homes in the background. Vigil added that LiveChat has the most simplistic back and front-end interface and the best aesthetics to complement the look and feel of an upscale brokerage.
The company set up a pre-chat survey, asking visitors about names and basic contact details before a chat. They also integrated LiveChat with MailChimp, so when visitors fill out the pre-chat survey, they can also sign-up for newsletter campaigns. This is a good way to gain new leads for the company.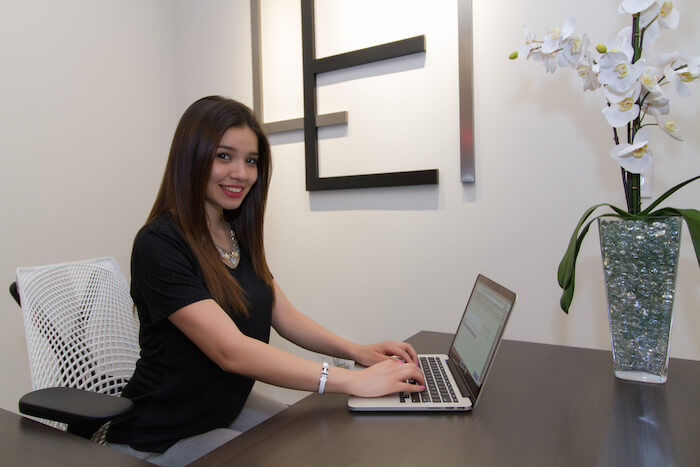 Agents use both desktop and mobile LiveChat apps to chat with their visitors. Vigil said their agents are always on the move and can't miss a phone call, an email, or a chat. They have everything they need to provide an instant response that can impress a prospective buyer. Also, quick response time is something that visitors appreciate.
Customers love LiveChat and instant answers from a local real estate specialist. They're often on a tight schedule, so LiveChat allows them to book a property showing with immediate confirmation.

Leah Vigil, Luxury Estates International
While chatting, the agents often use the file-sharing feature. They send their customers all kinds of files over the chat window. They can send brochures or attach listing comps from desktop to cell phone anytime.
Besides timing, confidentiality is an essential value in the luxury estate business. Sometimes, the agents use LiveChat to schedule a confidential listing consultation. That's why they treat the tool as a great way to build customer relationships. The high-end real estate industry is based on relationships, and LiveChat gives Luxury Estates International another avenue to build those relationships with existing and prospective clients.
See LiveChat in action on your website.
Free 14-day trial No credit card required Easy setup
The result
Customer conversion increased by 30%
The agents are more than happy with LiveChat. It allows them to quickly convert online visitors to qualified buyers or sellers, expanding the client base and increasing revenue. LiveChat is an opportunity to gain trust and a comfort level that allows for a quick chat to turn into a phone call or face-to-face meeting.
Luxury Estates International's customers love instant answers from agents. It's an opportunity to have a hassle-free conversation with no commitment. LiveChat has helped the company to deliver first–class service and increase its customer conversion.
LiveChat gave us an interactive website allowing instant communication and attention — a sense of what a first-class brokerage has to offer. It also increased our customer conversion by about 30%.

Leah Vigil, Luxury Estates International
In the future, Luxury Estates International plans to integrate LiveChat with a new responsive site to further enhance the customer experience and reinforce the accessibility that aligns with the company's mission which says that they meet all client needs 24/7, all over the world.