The challenge
Helping customers sell properties without commission
ForSaleByOwner helps people sell their homes without the involvement of a real estate agent by providing them with proper marketing tools. Using their service, customers achieve the same, if not better, results and save thousands of dollars on commission and advertising costs. 
The company worked hard to earn the customers' trust and the reputation of an industry leader. They wanted to offer the best service possible to their customers, so they started looking for a tool that would allow customers to reach out to them quickly and on the spot. They wanted a quick, real-time way of talking to their clients. After conducting their research, Colin Sacks, owner of ForSaleByOwner, commented that LiveChat seemed a clever way to achieve this and the best option to meet their needs.
The solution
The company purchased two accounts 
The first one is for sales and is dedicated to new customers who might be interested in signing up for one of their advertisement packages. The packages include different websites on which customers can advertise their property. 
The second LiveChat account is for support and existing customers who have already signed up on the website and may need help with their accounts. Sacks added that this setup works great for them as sales and support are divided.
See LiveChat in action on your website.
Free 14-day trial No credit card required Easy setup
ForSaleByOwner's customers are amazed at how easy it is to get a hold of the support team. With the mobile app, the company's favorite part of LiveChat, they maintain excellent support coverage. Agents chat with customers on their mobile devices when they're out of office and constantly provide help:
I often use the mobile app to help people when I'm not at my desk. We always have phones with us, so we love that part of LiveChat.

Colin Sacks, For Sale by Owner
Visitors can always leave a message when agents can't respond at a particular moment, knowing that the agents will get back to them as soon as possible. This feature increased the number of questions from customers who would typically leave the page and improved the company's sales.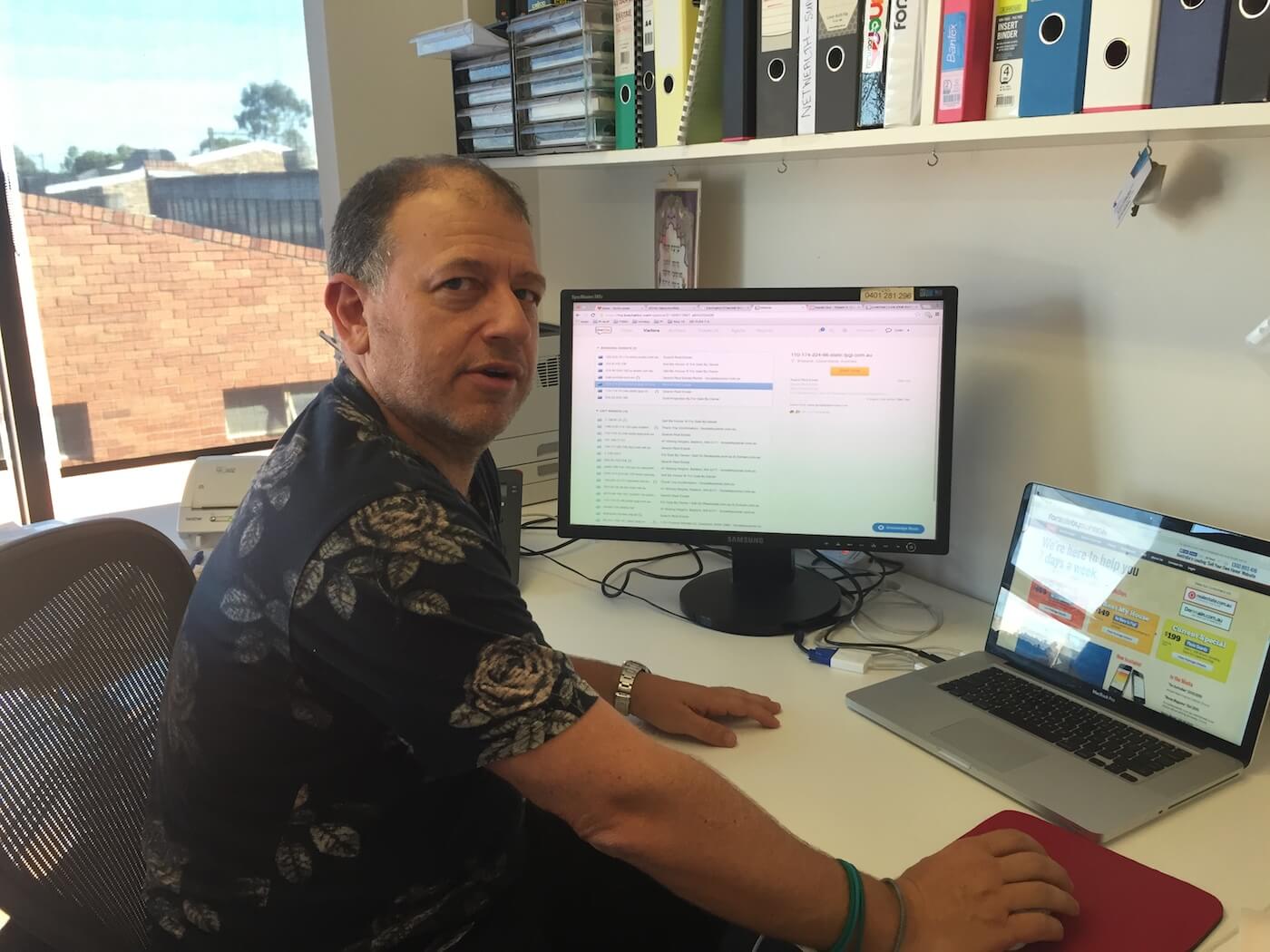 The possibility to leave messages after-hours is helpful because it shows potential customers that the company cares. As a result, they sell hundreds of packages. ForSaleByOwner also uses canned responses to recall pre-made messages with short tags and use them during chats. It shortens the agents' response time and influences customer satisfaction.
The result
ForSaleByOwner business is growing by 100% a year
After implementing LiveChat, ForSaleByOwner improved the quality and speed of customer service on their website. Customers can rely on the company and trust it with their property transactions thanks to quick, real-time answers. LiveChat helps the company win new business by being able to help people on demand. Customers love using it because they feel the agents are always near if they need them. 
More importantly, ForSaleByOwner has more sign-ups. Sacks concluded:
People who use LiveChat almost always sign up soon after chatting. Since we started using LiveChat, our business has been growing by 100% a year.

Colin Sacks, For Sale by Owner