Challenge:
Speeding up customer service.
Solution:
Using LiveChat to resolve customer's enquiries more effectively.
Results:
Over 2000 chats per month; short response time; increased sales.
Time is one of the key factors in the travel industry. Being able to book a trip quickly is especially important for promotional offers and popular holiday locations. For that reason, a swift and instant help from a lodging or travel agency is crucial for customers' decisions.
Cabins of the Smoky Mountains, a cabin rental company, found out how important are short response times and 24/7 support for their customers. By implementing LiveChat, they were able to significantly improve their customer service level and the number of reservations they get.
"LiveChat software has helped us immensely in quickly helping our guests with any questions or issues they may have in the most efficient and professional manner."


— Dustin Burke, IT Coordinator in Cabins of the Smoky Mountains
Pursuing excellence in hospitality
Great Smoky Mountains are one of the most beautiful landscapes in Southeastern United States. Named after the blue haze that surrounds the mountains, 'The Smokies' are a popular vacation spot visited by ten million tourists each year. This is where Cabins of the Smoky Mountains, a cabin rental company, is located.
The company's main focus is providing extraordinary customer service. Its mission statement tells a lot about their idea of good service: "Enriching lives and serving others while pursuing excellence in hospitality." As Dustin Burke, Cabins of the Smoky Mountains' IT Coordinator said, "we do that on a day to day basis throughout the year, we simply follow these core values."
The company rents cabins of all sizes, ranging from small, one-bedroom houses to huge 12-bedroom mansions. They also provide wedding and conference facilities for free, cater to different types of occasions and make sure that all visitors feel in at home when visiting 'The Smokies'. No wonder that they have visitors from all over the U.S., and other countries as well, who appreciate their hospitality.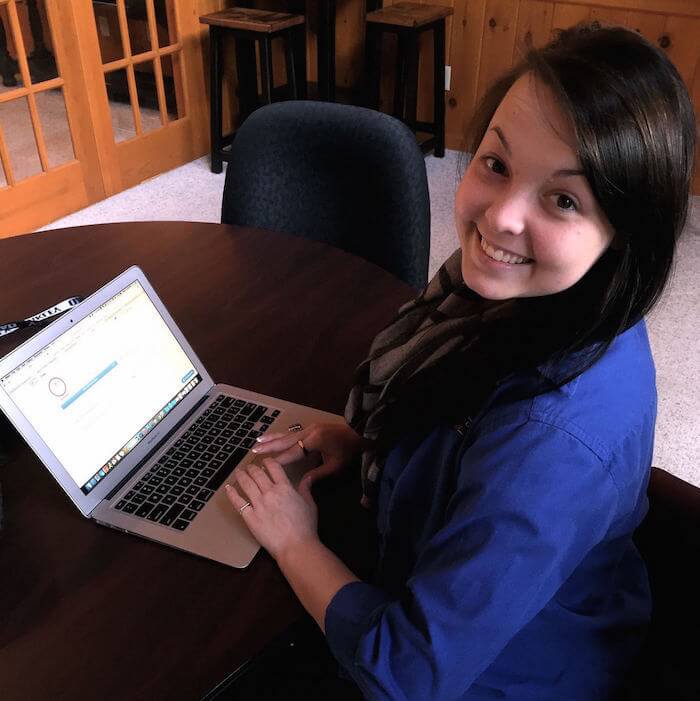 Cabins of the Smoky Mountains understands the importance of being able to resolve customers' enquiries quickly. As phone support turned out to be not efficient enough to meet customers' expectations, the company decided to open an additional channel of communication: live chat.
Although the company was doing pretty well in terms of customer service, the introduction of LiveChat opened a whole new world of possibilities for amazing support. By answering customers' questions quickly, they were able to save customers' time, increase their satisfaction and, consequently, improve their sales.
Time saving features
Cabins of the Smoky Mountains chose LiveChat over other chat solutions. "We went with LiveChat due to it's wonderful reviews and ease of use and integration with our websites." said Dustin. "Since using it we have also found that LiveChat has a very good online support as well: kind, quick and courteous in solving any issues we may have."
The company was looking for a simple and quick way allowing their agents to interact with website visitors, but it turned out that they can save even more time thanks to a couple of LiveChat's features. One of their favorite feature – canned responses – allows agents to use pre-made messages to respond to questions immediately. When a customer is asking a popular question, about rental costs for example, agents can send the response by using only a couple of keyboard shortcuts.
Using a canned response takes only a couple of seconds, so it's a huge time-saver. By combining it with message sneak-peek, a feature making it possible to see what visitors are typing, they managed to shorten the agent's response time even more.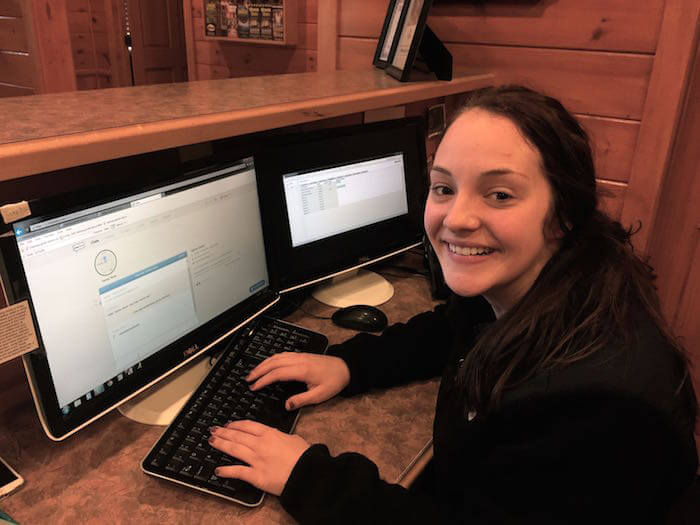 The company's managers make a good use of goals and reports to effectively supervise agents' schedule and workflow. Goals are a great way of measuring chat's effectiveness as you can see how many chats end with a desired effect, for example with a sale. Reports are very useful in terms of verification of chat duration, response times or chat satisfaction, which makes them crucial for effective customer service management.
To "keep up-to-date with the reports and representatives," the company's management uses mobile version of the LiveChat's application. Using the app, they can easily check what is happening on their LiveChat at any time, without the need to use a desktop computer.
Dustin reports that opening a new channel of communication with customers was beneficial for the company. "LiveChat has improved our sales greatly due to giving our guests and our representatives an additional outlet to book reservations and ask questions." he said. "We have definitely seen a noticeable rise in our number and profits due to using LiveChat".
Efficiency and swiftness
Cabins of the Smoky Mountains decided to add an additional channel of communication and set up a new team dedicated for live chat. Currently they hire eight Guest Care Specialists who handle over 2000 chats per month.
Their visitors appreciate the fact that they can make enquiries about their reservations online and immediately receive a reply. "Ever since we integrated LiveChat into our website our guests have had very favorable reactions," stated Dustin. "Customers really enjoy just being able to ask a quick question without having to leave their computer."
The implementation of LiveChat helped the company's customer service to be able to respond to customer's questions immediately. It also turned out that the additional product features helped to save even more time for customers and also to measure the effectiveness of customer service.