When looking into the possibility of expanding your business, one of the best ways to achieve such expansion is through the exploration of previously unused communication channels. You are almost guaranteed a return on your investment by improving the number of ways potential clients can reach your product or service.
Jacob Kopiczak, the Marketing Manager, at Fox Rent A Car, a U.S. based car Rental Company, is a perfect example. He understands these unused communications channels and, in return, implements them as aspects of his business. We had the opportunity to interview Jakub during our stop at Fox Rent A Car Los Angeles Corporate offices. During the interview he was kind enough to share his firsthand knowledge on the topic.
"We wanted to give our customers another method of communicating with our reservation agents. The majority of our business comes from our website; we had hoped that providing an online option to our web-based consumers would also improve their experience on www.foxrentacar.com."

– Jakub Kopiczak, Fox Rent A Car Marketing Manager
Fox Rent A Car is a growing car rental company operating out of Los Angeles, CA. They offer car rental services in 17 major US airports. The company was founded in 1989 and is still noting a considerable growth and expansion across the United States.
In attempts to try and simplify the car rental process, Jakub and his team identified live chat as a solution for the car reservation process. "The plan was to improve customers' access to our services through online interaction with our reservation agents. This interaction, in addition to enhancing our customers' experience while on our website by making assistance readily available, was the ultimate goal."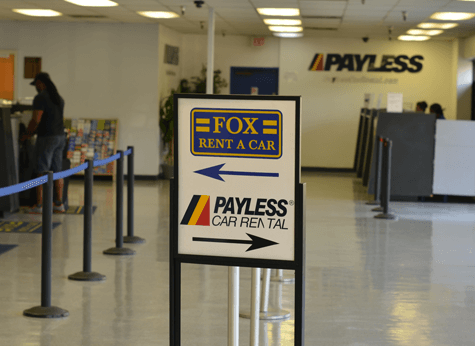 These types of improvements are beneficial for business; however, the benefits did not stop there. By providing a readily available chat option on their site, Fox Rent A Car, opened a completely new channel of communication revealing tons of new leads.
Fox Rent A Car's live chat launched in February, 2012 with an initial 5 agents, that later increased to over 10 consecutive agents.
Currently, 36 reservation agents are manning the stations with nearly all of them having access to live chat throughout the day. This offers a different type of communication to the traditional methods of phone and email. However, when a customer wanted to clarify the details, a phone call is still an offered option.
Although Jacob didn't know what to expect at first, the response from client's reflected the program's success:
"LiveChat was something new to use, we did not know what to expect. It turned out the customers did not have any problems with the new addition – they started pouring in from day one. LiveChat is a hit."
To handle such a high volume of customers properly, operators need tools that allow for multiple clients to be helped at the same time. LiveChat is just that. The 'Message sneak peek' feature allows operators to see what the client is typing in so that they can start formulating their answer. Fox Rent A Car agents are using another helpful feature called the canned response system. It allows operators answering common questions to pull up stored responses to allow time efficiency and accurate answers.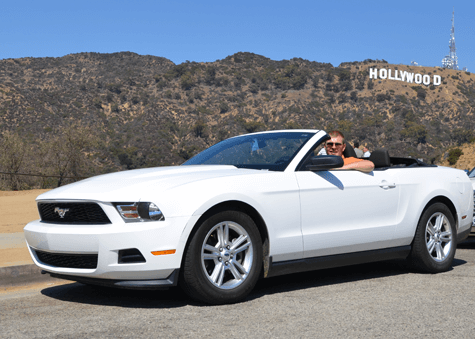 With as many as 800 chats every day, the live chat option seems to be an alternative and convenient channel to make a reservation. At times, there are so many clients chatting that there are 25 different chats happening simultaneously.
"LiveChat gave us a good platform we could integrate into our website with certain administrative controls needed to manage our business. We didn't find that with other providers."
Fox Rent A Car keeps expanding. As Fox expands into Florida, LiveChat will as well. With these kinds of figures, the future bodes well for Fox Rent A Car and their live chat solution. We can't wait to see how they will amaze us on our next visit!