The challenge
Sales through good service
Nju Mobile is a relatively new player in the Polish telecom market. Founded in 2013 as a part of the Orange network, the company offers telecom services that require no long-term commitment. The brand had to be built from the ground up through internet marketing and campaigns on social media sites.
Customers who had a good experience with a company are bound to spread the word. This is crucial for new brands like Nju Mobile, a part of Orange. By offering instant access to information and high-touch service through chat, the company boosted its sales results and brand awareness. Anita Patla, team leader of the Nju Mobila live chat team, said that the accessibility of chat helps to answer customer questions quickly, which often encourages customers to place an order before the conversation ends.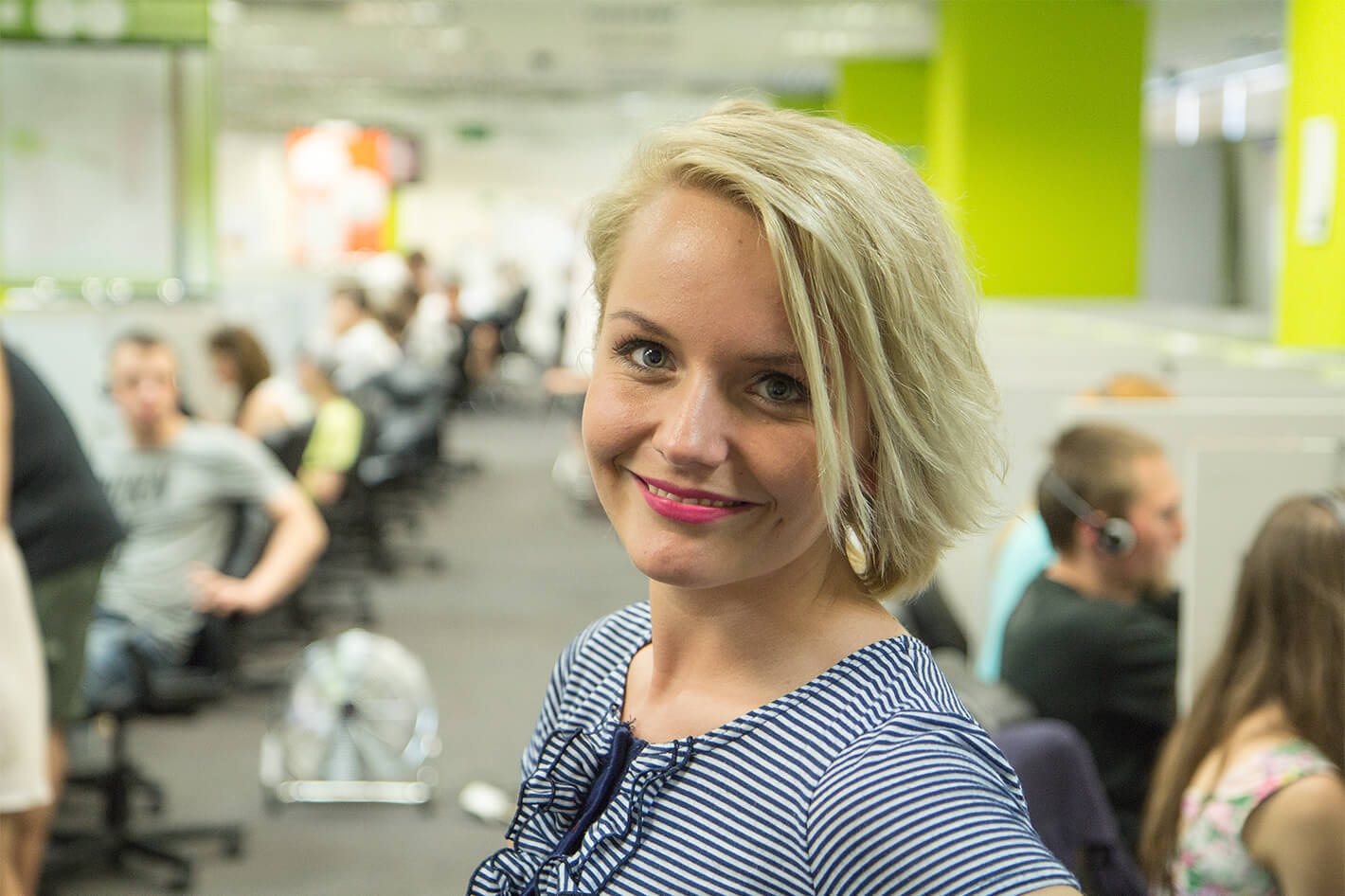 To staff their live chat, Nju Mobile decided to use the expert services of Call Center Inter Galactica, a professional call center. By providing information on the company's offering, agents help individual customers to choose a particular product.
According to Patla, they want to reach the best possible sales results while keeping the quality of the service at a high level. Nju Mobile decided to install LiveChat on their website because of the positive sales results delivered by LiveChat on Orange's website.
Since an informed visitor is a buying one, Nju Mobile tries to provide as much information for them as possible.
Whenever a customer can't find a particular piece of information, a chat invitation pops up, and one of our agents can answer the customer's questions.

Anita Patla, The leader of Nju Mobile live chat team
The solution
Nju Mobile implemented several customized greetings across the site
Since the brand is still very young, every piece of information that agents provide may have an impact on potential sales. Good customer service also affects the brand's growth via word of mouth.
The strategic placement of the greetings allows them to help in any situation and actively encourage clients to place an order. The greetings also increase the number of chats the company receives. Currently, Nju Mobile agents have around 2,000 conversations with customers each week.
See LiveChat in action on your website.
Free 14-day trial No credit card required Easy setup
Tweaking and tuning their approach
Getting good sales and customer service results wouldn't be possible without close monitoring. Patla said that using LiveChat can increase sales and help team leaders monitor the service agents provide. Nju Mobile keeps an eye on its sales using the ecommerce reports available in LiveChat. These reports also show how effective agents are.
Team leaders use other tools to monitor the agents' work: post-chat surveys and chat archives. After each chat, customers fill out surveys and share their feedback on the received service. The surveys and a complete history of chats handled by a particular agent provide the background needed to grade an agent.
According to Patla, the features above are crucial for finding areas that need a bit of work to increase the sales results generated by chat.
The result
An easy way to provide help
By keeping a close eye on the quality of their service, Nju Mobile managed to create a very robust implementation that will have no problem impressing potential customers and keep them wanting more.
LiveChat is both agent and manager-friendly. It's intuitive, and all the new improvements make our work much more comfortable. Customers often praise the accessibility and ease of use of the chat themselves. They can learn about current discounts they might have missed when going through the website.

Anita Patla, The leader of Nju Mobile live chat team
The company looks forward to using more and more new features to improve the results of their implementation even further.