Challenge:
Efficient way for customers to contact SmugMug's team.
Solution:
Providing LiveChat from Monday through Friday for 12 hours.
Results:
Helping customers with critical issues, and reaching 94% customer satisfaction.
SmugMug was created to support a community of photographers by people who were already part of it. It's a place made for photographers, by photographers. At
SmugMug
, the priority is to empower photographers to tell the stories they want to tell, the way they want to tell them. SmugMug has
built-in systems to keep billions of photos safe
in every sense of the word: their pixels, bytes, access, and rights. This way, photographers can showcase their photos beautifully and with ease. SmugMug listens to their customers and builds what they need. LiveChat just made the communication between SmugMug and their customers easier.
The challenge they faced with communication
In the beginning, SmugMug provided only email support. They didn't have phone support and don't plan to add any, so they were looking for an additional, efficient way for customers to contact them. According to
Barb Gates, Director of Support:
"We wanted to provide a way for our customers to have almost instant access to our Support Heroes, so we looked into providing live chat access to them."
One of the reasons they decided LiveChat was a good choice for them was because it integrated into the support platform they were using at the time. As Barb told us:
"LiveChat gave us the ability to have a simple chat feature that was easy to learn and use."
Solution: the use of LiveChat on a daily basis
SmugMug's support team consists of
32 people
. They use LiveChat on a daily basis for simple chats with their community of photographers and SmugMug's potential customers. The chat is available 12 hours a day from Monday to Friday. They don't chat on weekends or on holidays as they have fewer team members available during those times. And here are
SmugMug Support Heroes
: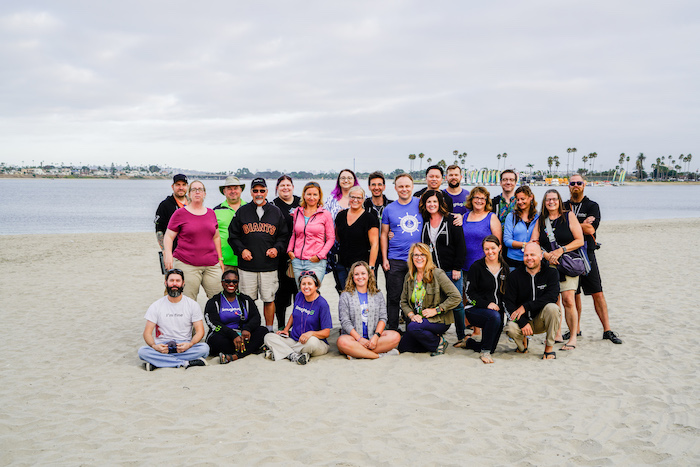 There are a few LiveChat features that especially help them communicate with their customers.
Message sneak-peek
allows them to
see what customers are typing
before they hit "send." It makes customers service more efficient by SmugMug's Support Heroes a few more seconds to react. According to
Denise Twum, SmugMug Support Process Manager:
"With message sneak-peek we're able to 'wow' the customers by looking for answers based on what they are already typing."
Visitor info
shows data about customers that allows for more personalized service. For example, when you know which country a visitor is from, you can potentially use it in conversation to make a better connection with the customer. As Denise told us,
"We can tailor responses depending on what part of the world customers are writing from."
Another feature they like is
chat archives
and transcripts: "It's always good to review and follow up on the cases." They also use notifications to always know when there are customers waiting on the website. They use
transfers
when they believe a different person can handle a case better. As Denise said:
"We seamlessly move the customer to another agent who can assist customers in a specific area."
SmugMug's team also uses
statistics and chat reports
to improve the service they provide. According to Denise, "We cannot improve what we can't measure." With LiveChat, SmugMug can check their customers' satisfaction, the average time it takes to handle cases and solve tickets
and much more.
Result: 94% of customer satisfaction
SmugMug's customers have been very happy with LiveChat. They see the difference LiveChat makes, especially during emergency moments when support is needed immediately. According to Denise,
"For our customers who have critical issues, LiveChat has been very helpful, as it allows customers to reach us right away."
SmugMug receives a lot of inquiries on a daily basis, which is why LiveChat support is available in higher-priced plans. With more than 1,000 chats each month, SmugMug's team was able to
achieve 94% customer satisfaction
. It's an amazing score! We wish them many more years of amazing support for many more customers.