The challenge
Too many sales opportunities falling through the cracks
The free live chat provider Sensorem was using before LiveChat wasn't cutting it. When their team wasn't online to reply to chats, visitors disappeared after a couple of minutes, and the agents could never get hold of them again. This was a particularly frustrating experience for the company because they were losing money. 
It all changed when Johan Danielsson, one of Sensorem's co-founders, hopped on a shoe shop's website to look for shoes. While browsing, a chat greeting caught his eye. He started chatting with an agent and liked the experience so much that he ended up buying shoes from that particular retailer because of the chat alone.
Even though Sensorem sells security alarms that look like smartwatches to senior citizens, Danielsson believes that what they're really selling is superior customer support, and he wanted to mimic the service he experienced while shopping for shoes on Sensorem's website.
Upon learning what software the retailer was using to chat with customers, Danielsson eventually installed LiveChat, which turned out to be a smart move considering the communication challenges of the company at the time.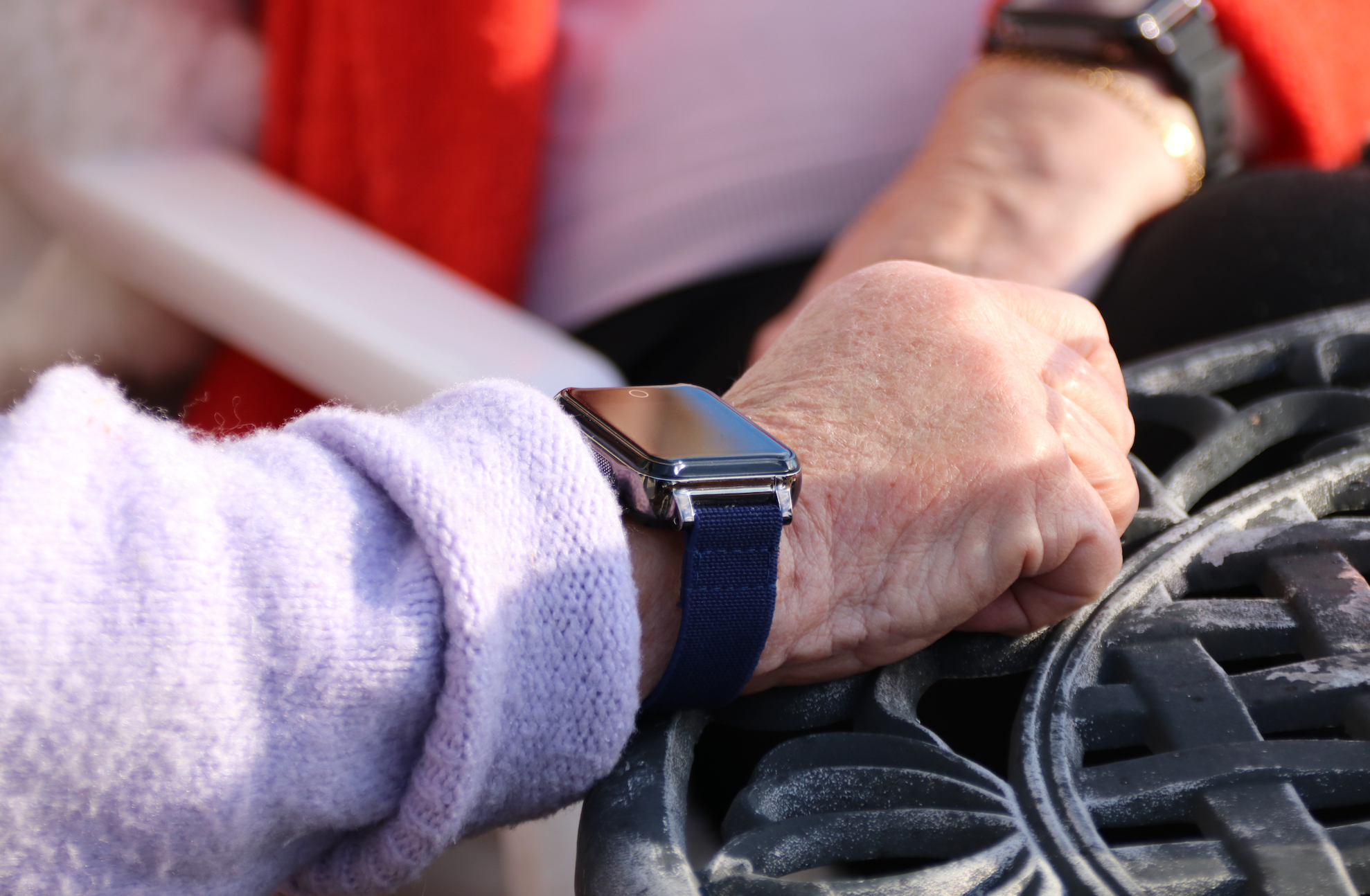 The solution
The support quality tipped the scales in favor of LiveChat
After researching the capabilities of a few live chat providers, Danielsson pointed at LiveChat's support quality as the deciding factor in choosing the software that they eventually installed on their website. The communication between Sensorem and the LiveChat team clicked instantly. Danielsson said:
When I talked to your support team, I said, 'Look, there's this website I visited, and their chat function was really good. I want it to look the same on our website. I want the greeting to pop up for all our website visitors.' Your agents told me how to do it all and clearly explained how we could get it on site fast without involving our developers.

Johan Danielsson, Sensorem
Greetings have helped Sensorem deal with yet another challenge — a high number of visitors who only browse the website but don't purchase their security alarms. With greetings, Sensorem can better engage their target customers and answer their questions in real time or later. 
No dedicated support team? No problem
With two co-founders and a salesperson handling all incoming chats, they wanted to run a streamlined organization and it's a lot easier with live chat software. A mobile app is super helpful because Danielsson and his colleagues can chat with customers on the phone, anywhere and anytime.
LiveChat's advantage over email and phone support is most apparent in late afternoons and evenings. After looking at their customers' browsing habits, Danielsson said that the most purchases happen when people get home from work, between 6 and 10 or 11 pm, which is when Sensorem's phone line is closed. Danielsson added:
I can be at home watching Netflix, and I'm happy to talk to customers at the same time. If someone starts browsing a website and has a question before placing an order, it takes seconds for me to reply with the mobile app.

Johan Danielsson, Sensorem
The result
Sensorem experiences a domino effect — in a good way
The number of sold subscriptions per day is the company's ultimate goal. While many aspects affect their sales, including changes on a website or marketing campaigns that run in a given moment, Sensorem doubled their sales after they installed LiveChat.
Danielsson attributes a 4.6 out of 5 rating on TrustPilot to LiveChat and said that increased customer satisfaction has put hugely important things, like extending the average contract length, into motion. He elaborated:
Implementing LiveChat on our website set off a snowball effect. Starting from a 10% increase in customer satisfaction, we've also noticed a 5% uptick with both average contract length and customer lifetime value, which ultimately resulted in a 20% monthly revenue growth.

Johan Danielsson, Sensorem
Danielsson continuously emphasized greetings as a stand-out feature that makes LiveChat superior to email and phone. By setting up a few different greetings based on predefined rules, they can trigger messages targeted at ideal customers. 
If a visitor spends a certain amount of time on specific pages in a specific order, it shows that they're interested in buying but there's something missing before the purchase. That's when Sensorem can trigger a greeting saying, "Get 50% off by ordering today!"
The presence of LiveChat on Sensorem's website is a win-win for the customers and the company. The former can always get answers to their questions, and the latter experience increased conversions. Danielsson concluded:
We're running a subscription business, so it's not just about making more sales every day. It's about retaining customers longer and keeping them happy is the best way to do that.

Johan Danielsson, Sensorem