Challenge:
Improving supporter experience, easier communication.
Solution:
Using LiveChat before, during and after the Movember campaign.
Results:
97% customer satisfaction over 13,000+ chats.
Modern charity organizations have the opportunity to use channels like the Internet and Social Media to raise awareness, encourage to make donations and make a bigger difference. These channels help organizations like Movember get more people interested in helping with various causes.
However, with increased popularity, comes a greater number of questions and contact requests. To handle all that additional interest, a charity organization can use customer service solutions like LiveChat to answer the increased demand for contact and develop better relationships with members.
"Our Mo Community loved LiveChat! Some of our long-time supporters mentioned it was their new favorite feature on the website."


— Alana Tozer, Movember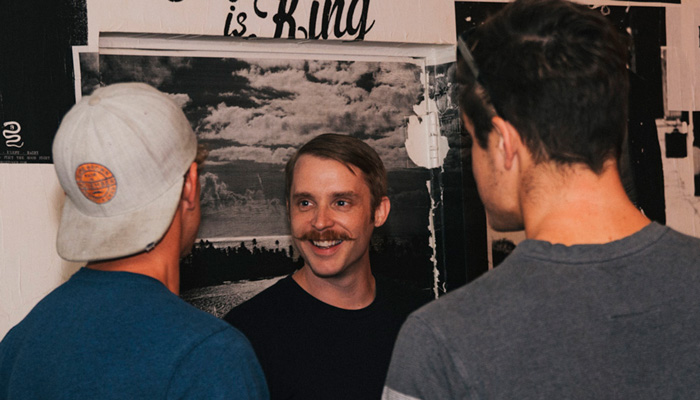 Helping with men's health issues
Movember is a global organization that raises funds and awareness for critical men's health issues. "Since 2003, millions have joined the men's health movement, raising USD $710 million and funding over 1,000 programs focusing on prostate cancer, testicular cancer, and suicide prevention," said Alana Tozer from Movember.
According to Tozer, the organization wants to have an "everlasting impact on the face of men's health."
To do that, they cultivate the Mo Community, answer any questions they may have and encourage them to participate.
Developing a community through LiveChat
Movember uses LiveChat to keep in touch with the community they have created. The idea is to offer quick and reliable help to anyone that may have a question about Movember. According to Tozer, LiveChat "was recommended from another company we work with which always helps."
When implementing LiveChat, the organization wanted to facilitate more efficient communication, which, in turn, would change into more people working for the cause. "We understand our Mo Community lead busy lives therefore we wanted to introduce a way for them to receive help as soon as they needed it," Tozer said.
Tozer also said that they wanted to rise the overall experience of the Mo Community whenever it reached the Movember website. "Being able to chat to them while they are on our site makes it easier to highlight all the ways they can get involved and support the Movember Foundation," said Tozer.
More contacts, less clutter
Movember has 6 agents manning the station 'off-season.' When November comes and the campaign is in full swing, there are as many as 25 agents offering 24/7 customers service. "We are looking to provide a 24/7 LiveChat service globally by having our agents service all territories when they are online during local business hours," Tozer said. "Currently we have LiveChat as an option to contact us in Australia, Canada, USA and the UK," she added.
Implementing LiveChat changed the way Movember supporters contact the organization. Instead of going for the phone or email, they have the option to chose a real-time live chat. "LiveChat was the preferred option for our Mo Community for communication during the campaign as we noticed a drop in calls and emails which are time consuming because an agent can only be helping one person at a time," said Tozer.
The fact that a single agent can have multiple conversations at a time places live chat well above phone and email in terms of effectiveness. "This means we can help more of our Mo Community at one time," Tozer commented.
What also changed was the dynamic between agents and followers. Before LiveChat, agents could all but wait to get emails or answer calls. Now, they are able to proactively reach out to followers on the Movember website. "On the sign up and donate pages during the campaign, we proactively asked someone if they needed a hand completing their action of signing up or donating to Movember," Tozer said.
Apart from the proactive chats, the team also uses a Desk.com integration. The integration allows them to keep the flow of information between Desk.com tickets and LiveChat chats going. "We can push chats into Desk.com if further information and more detailed responses are needed from a different department within Movember," Tozer said.
One of their favorite features is the real-time monitoring of agents. According to Tozer, it allows them to check up on new agents and offer them guidance, which is extremely helpful for managers. "You can provide information on the spot to help your team deliver a remarkable experience," Tozer commented.
Additionally, the Movember team also likes the geolocation feature that notifies agents about the location of website visitors. This allows them to create a much more personal experience and direct the visitors to local Movember events.
Movember results and plans for the future
Quick communication over LiveChat allowed the Movember organization to improve its customer service on several levels.
First off, there's the increased efficiency with decreased costs. "By implementing LiveChat we were able to become more efficient which resulted in smaller teams being recruited without affecting our customer service goal of delivering a remarkable experience," Tozer stated.
Secondly, it allowed the Movember team to build much closer relations with their followers. According to Tozer, "long-time supporters mentioned it was their new favorite feature on the website because they were able to get help as soon as they needed it." She said that relationship-building is easier because "if an agent is online and has already chatted with one of our community members they are automatically sent to them for help the next time a chat is created."
And finally, the organization was able to raise their overall satisfaction levels to an amazing 97 percent over the course of 13,155 chats that happened during the campaign.
In the future, Movember plans to expand their LiveChat use by adding mobile applications to complement the well-received desktop apps.
When the next November comes, make sure to stop by www.movember.com and hop on their LiveChat to ask how you can participate.