Challenge:
Engaging website visitors, improving communication with customers.
Solution:
Implementation of LiveChat as an additional communication channel.
Results:
Sales increased by 10-15 percent, the number of enquiries increased by 50 percent.
Travel industry is a highly competitive market. Dozens of websites offer multiple booking options, so it's not easy to draw the attention of potential customers. Visitors entering and then quickly leaving a website is a common problem in this industry. It's even more problematic to draw their attention long enough to make any kind of offer.
TripShock, a travel booking service, faced this problem too. Tired with expensive phone support, ineffective emails and being unable to engage website visitors, the company decided to improve its communication by shifting it to live chat.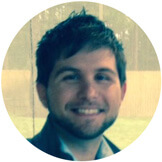 "We wanted to reach customers who are not always able to talk on the phone. We also wanted to reduce phone costs, increase conversions and time on site by offering help via LiveChat."

— Greg Fisher, CEO and co-founder of TripShock
On its way to the top
TripShock is a Florida-based online reseller for tours, attractions and lodging. They hire seven customer service agents handling booking requests for 130 tour and lodging providers. Their goal is to become the best booking engine in the Southeast United States. To achieve this, they had to improve their customer service and overcome the problem of unengaged website visitors.
For that reasons TripShock decided to add an another way their visitors could reach them. Not all customers like to use an expensive telephone, so chat was the most natural solution in terms of providing instant, convenient and free advice.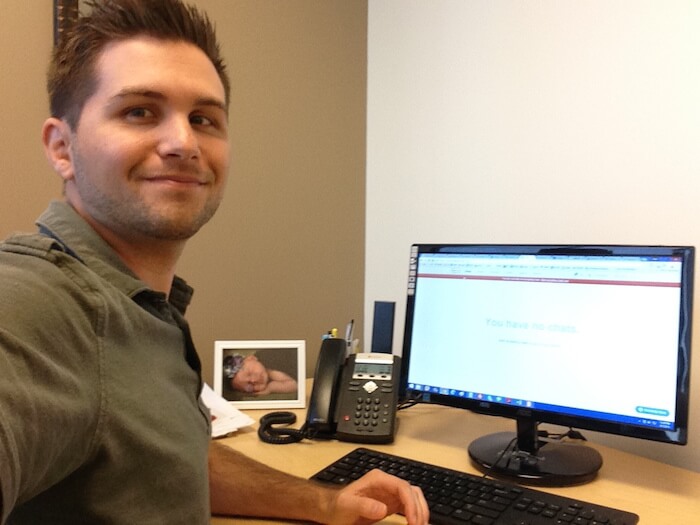 TripShock has chosen LiveChat for a couple of reasons. Affordable price was an important factor as well as the simplicity of implementation. "We also like their willingness to implement new features and continue to improve," Greg added.
Starting a chat with a visitor
The implementation of LiveChat was quick and simple. Customers appreciated the fact that there is a free contact option and the number of conversations significantly increased. But there was still one more problem: not all the customers were starting a chat.
It turned out that it can be solved with one of LiveChat features called greetings. A greeting is an automatic invitation to chat. It pops up in reaction to visitors activity on the website, for example, when he or she visits three pages.
TripShock decided to start a chat when a visitor spends 180 seconds on their page. There's a simple reason behind this decision: when a customer browses the website for three or more minutes, it is likely that he or she might need an advice. A quick help offer from an agent makes a positive customer experience and might get customer closer to booking a trip.
As Greg explained, TripShock loves the fact that they can attract customers with greetings. "Most customers are on the site for information," he said. "The ability to engage them opens up the possibility to start a dialogue with our agents, eventually leading to better conversion."
Greg was able to measure how LiveChat affected interactions with with their visitors. They have increased the number of conversations with customers by by 50 percent since the implementation of LiveChat. As Greg added, "increased interaction has a direct correlation with sales and we see it in our conversions."
Automated greetings is not the only feature that helps the company to be in touch with their users.
LiveChat's ticketing system has replaced ineffective emails and allowed them to keep track of all customers' enquiries. Thanks to this feature, cases can be logged after-hours, and it can be easily tracked whether they were solved, or not. For customers, it means that they can send their questions 24×7. For the company, it means dealing with enquiries in a more efficient manner than via emails.
TripShock also found out that the LiveChat-MailChimp integration is a great tool to create a longer-lasting relationship with their customers. Customers who start a chat can subscribe to company's newsletter. Thanks to this, the customers' experience with Tripshock does not end with the end of a chat as they get emails with information about latest offers and promotions. According to Greg TripShock gains additional 20 subscribers weekly. "We use the MailChimp integration and we love it." – he concluded.
Standing out from the crowd
The high customer satisfaction level of TripShock proves that the decision to shift from phone and email to LiveChat was a good move – 88 percent of their customers are happy with the agents' support. "Our customers mention almost every day how live chat was helpful and they love it," said Greg.
The ability to start the chat with undecided visitors has allowed TripShock to increase the number of enquiries they get by 50 percent. It had a huge impact on their conversion rate. "We believe that LiveChat has increased our sales by 10-15 percent," Greg stated.
For all these reasons, TripShock's team finds LiveChat to be a very useful and powerful tool. Chat allowed them to engage customers directly on the website and, consequently, to increase sales. This is a great advantage over the competition that still uses traditional call centres.
The biggest boon they got out of using LiveChat was getting rid of the problem of leaving visitors. "Most customers are on the site for information and the ability to engage them opens up them up to dialogue with our agents, eventually leading to better conversion," concluded Greg.