Challenge:
Meeting the increasing demand for customer support without growing staff at an equal pace.
Solution:
Offering LiveChat as the main communication channel.
Results:
50% of customers use LiveChat over the phone and 83% of them are satisfied with the service.
GTT
is a call center and retail support organization. They offer phones, Internet, video, mobile plans, PBX services and more – for businesses and individuals. They have established themselves as a progressive full–service communications company which continuously seeks to provide state of the art technology in keeping up with international standards. Their mission is to foster a better quality of life for all Guyanese and to facilitate economic prosperity of Guyana. They strengthen Guyana's Information and Communication Technologies ecosystems in partnership with the government and the business community.
A road to live chat solution
For many years, GTT contacted customers mainly by phone, but one day they just couldn't keep pace with the demand for support. Since they weren't interested in growing their call center, they strived to offer a faster and more convenient alternative form of communication. That's why they thought of live chat. They found a few live chat providers and ultimately decided to try our solution. According to
Justin Nedd, Chief Executive Officer
:
"LiveChat offered us a way to meet the growing demand for support without growing staff at an equal pace."
When the business grows, it naturally has more customers' inquiries. The same amount of customer service agents can't keep up with providing the service on the same level. The phone queues are getting bigger, and customers are becoming frustrated. GTT wanted to avoid that. With the use of
LiveChat
, they can talk with several customers at the same time.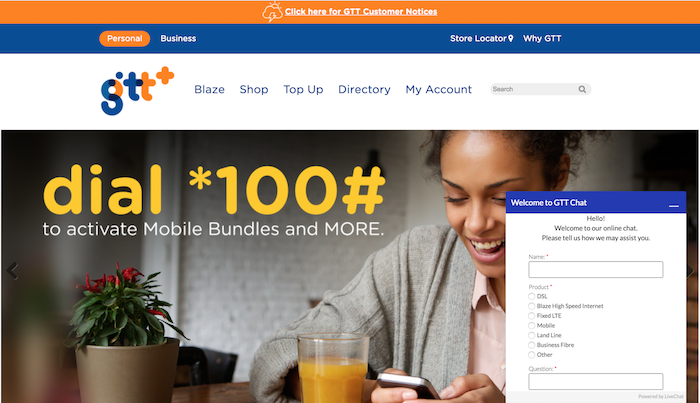 From customers' perspective, it's always better to know that an agent is handling their case than to hear: "Hi, you're 5th in line. Wait for your turn." Not knowing when someone will respond is the worst part. As Justin stated:
"LiveChat offers the flexible cost structure. What also influenced our decision is the integration with Drupal and the easy access to the statistics."
Drupal is an opensource CMS
with a modular design. It allows you to extend features by installing modules. Thanks to the themes, you can customize entire look and feel of the website. Drupal is also scalable – it means it can manage high-traffic sites. It lets you create a multilingual website. Read more here.
How GTT employees use LiveChat?
Although the chat hours are more limited than the call center (8 am to 6 pm M-F) and the chat team is ~10% the size of the call center team, GTT employees promote LiveChat as a primary support channel. One of their favourite features is
canned responses
. They allow you to create a pre-made answer to popular questions that can be recalled with just a few keystrokes. Canned responses allows them to save employees time, and customers get answers faster, which improves their satisfaction.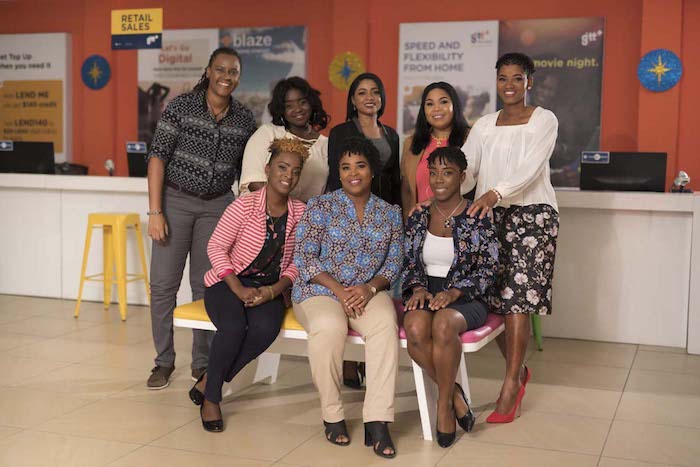 GTT employees also use
visitor information
feature. It shows, for example, a visitor's location on the web page before they started the chat. With this information it's much easier to provide personalized service, and in a result, close a sale. Another feature they like is
chat archive and chat transcript
. With chat archives, all the chats can be stored and accessed later on. Using rich filtering options, employees are able to quickly find conversations that include a particular phrase or were handled by a particular agented. Customers have the whole conversation send to them for the future reference. They also use
chat on Facebook
. Placing a chat feature on your Facebook fan page opens a whole new channel for your customers to use. Customer service agents can answer the chats from Facebook inside the LiveChat application. It's like they were regular chats happening on the website which make the whole customer service easy to manage. GTT employees also use LiveChat
direct chat link
. Whenever you interact with customers outside your website, for example in social media posts or in newsletters, you can share a direct link to your chat. It lets customers access your chat instantly if they have any questions.
Handling Chats from Social Media has never been easier
GTT uses LiveChat as a primary support channel, and customers reactions regarding chat option are mostly positive. In fact,
50% of customers say that they use chat instead of a phone.
What GTT employees particular find useful is LiveChat integration with Facebook and a direct link to chat to connect with customers. According to Justin:
"LiveChat integration with Facebook helped us manage the interaction with customers on that site. By pointing customers to the live chat link we were able to not have as many resources dedicated to managing customer feedback through that channel."
This example shows how important it is to keep customers queries in one place. It's convenient and helps to provide better customer service.
What's next for GTT
Last year, GTT employees were able to
reach 83% of customer satisfaction
, which according to the LiveChat Customer Service Report 2018 is the average customer satisfaction on the market. Customers appreciate the fast form of contact and prefer it more than the phone. GTT plans on using LiveChat to improve customer experience. They also considered adding ChatBot to help them answer most common queries from customers. They are developing the best and most effective way of providing customer service, and customers appreciate that.