Innovation is a key business characteristic important for both product design and customer service. Scottevest, a travel apparel company, uses both types of innovation to provide smart clothing and proactive customer support.
Subscribe to LiveChat channel to get the newest content.
Travel apparel rethought
Scottevest is the go-to clothing company for all those who like to travel light. Their innovative approach to clothing has produced many examples of apparel that is not only comfortable but also functional.
It caters to all demographics. Simply put, it is chosen by people who like to carry their stuff. Anyone who travels a lot and likes to do it light can find a number of Scottevest products that will help with that.
New frontiers for customer service
Scottevest's innovative approach to business is not only observable when looking at their products. It also shows when looking at their approach to customer service through live chat.
Scottevest wanted to put real people in front of the customers who would be able to provide some quick answers regarding their merchandise. Live chat was perfect for this.
Chat function was available on www.scottevest.com almost from the very beginning. Two different solutions were tested before choosing LiveChat, Velaro being one of them.
"We've tried two other live chats and LiveChat is the easiest. Their customer service is better than anyone's we've seen."


— Scott Jordan, Scottevest CEO
How things get done via LiveChat
Using LiveChat, Scottevest provides a proactive approach to support that is always there when needed. Agents approach prospective visitors, offer help and convert them into customers.
With as much as six agents chatting with clients using three seats, every agent usually has two chats at any given moment.
Additionally, Scottevest uses a couple of integrations to boost their customer service efforts. Google Analytics integration is used to create targeted invitations and Desk.com integration is used to handle support through tickets.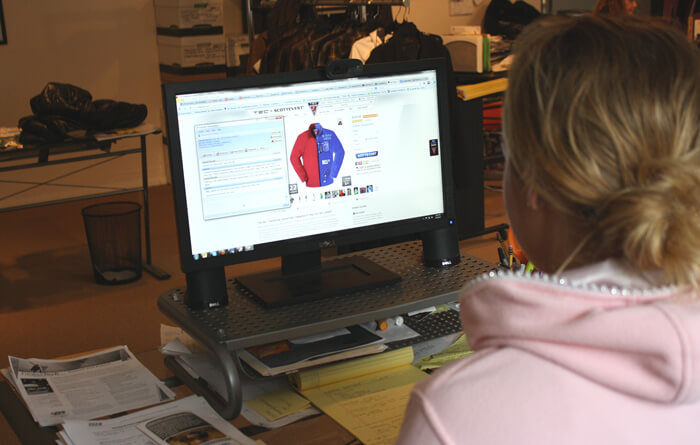 New channel of communication offers new information
Scottevest got a great response when they launched the live chat feature on their website. A lot of people started using it almost immediately and, what's interesting, they asked many questions that were not asked on the phone or by e-mail.
"Customers prefer to use it. They will get real people with real answers. To me it's the person who stands in front of the Gap as you walk in saying: How can I help you?"
Scott finds it to be one of the most valuable additions to the website. According to him, "being able to proactively reach out to clients is the future of e-commerce."
Although Scottevest doesn't measure the ROI of their live chat, the great response they got can't be really compared to the minimal investment made.
"The costs are so insignificant that it would be impossible to believe that it wouldn't pay for itself. It allows our customer service people to multitask. You can be only on one phone call at a time, you can be on two live chats at a time. There is no way that it does not pay for itself."