As a Director of Customer Advocacy, Vincent Thai manages and constantly improves the customer interaction at Roku, a star on the internet TV market. With LiveChat onboard, his work is a bit easier.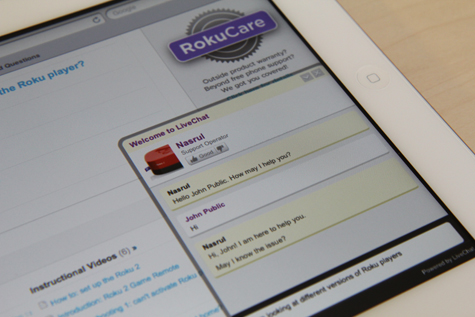 Clash with the bigger players
"We wanted to make our customer service to differentiate us from competitors."

– Vincent Thai, Director of Customer Advocacy, Roku
When in September 2010 Apple launched the second generation of Apple TV, many people simply assumed that a hard time is coming for Roku.
Meanwhile, since the new Apple TV came out, Roku's sales doubled because Apple helped bring a lot of new attention and awareness to web TV set-top boxes. By the end of 2010 Roku sold its 1 millionth box and its revenues surpassed $50 million. In 2011 these numbers doubled.
But the accelerated growth of the customer base also meant a significant demand in customer service. Roku management knew well they needed to distinguish their product from their largest competitors and that is why one of the most important points of Roku's strategy was to make customer service their main advantage.
California-based company relied on outsourced and in-house support teams, offering phone support and online help desk between 8am and 8pm PST. The idea was to add another piece to this system – live chat service – so the number of phone calls would drop. The same agents who answered the phone, would be able to answer chat sessions – obviously not at the same time – and most of the online cases could be solved within one contact.
Quick setup of the large-scale online support
"We decided to use LiveChat because it was simple in use and allowed quick implementation."
Vincent told us that Roku approached several providers, including LiveChat, and looked at different aspects of the implementation. Time was an important factor as the selected solution needed to be deployed immediately. Vincent specified, that the live chat tool would be just one of 5-6 systems the agents will be using, so the software would have to be stable and to work quickly. He also liked LiveChat from the licensing standpoint.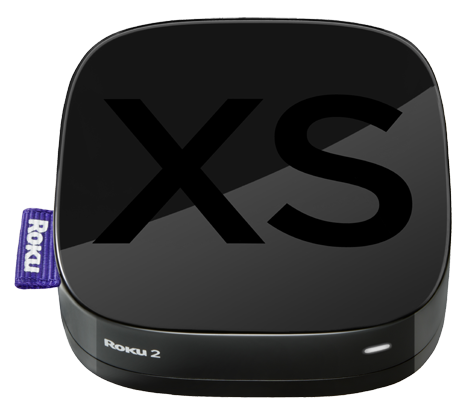 Time from signup to market introduction was less than 45 days, including software examination, setup and staff training. Most of that time was the training of the agents in the outsourced call center, while the website deployment took only a while.
The tests started in the fall of 2010 with 10 concurrent agents – LiveChat has been introduced as a support tool on and used by customer service department and technical support team.
"We offer time-triggered chat invitations for people visiting our website"
Two initial tiers of agents are outsourced and located in India and Philippines, while the 3rd tier of agents works directly from company headquarters in Saratoga, CA. All agents are dedicated to LiveChat and phone, but they don't do both at the same time. "For quality reasons, we allow agents to have from 1 to 3 chats at a time" – says Vincent.
"LiveChat has helped us to communicate better with our mystery shoppers, even though it was never really intended to increase sales. It was meant to improve our communication and that has worked great!"
The adoption on the new system went fine. Even though Roku started with only 10 concurrent agents in September 2010, after successful tests quickly upgraded to 25 accounts. At this moment Roku has up to 75 concurrent agents using LiveChat, while the total number of agents exceeds 200!
After agents got used to the application and the implementation has been rolled out in 100%, the chat invitations were set up for Roku's support portal visitors and LiveChat usage has been gradually growing, currently reaching level of over 8000 chats/week!
"A year after implementation, the number of chats has already surpassed the number of phone calls, making LiveChat #1 support tool at Roku"
Since online chat is only one of several internal systems used at Roku to make agents' work easier more of LiveChat's features are used, for instance customer ID provided in the pre-chat form is automatically passed further and used by the internal systems. Roku utilizes help desk integration to display chat invitations in Zendesk and automatically pass the chat transcript to the CRM.
Asked about negative experience with LiveChat, Vincent points to canned responses: "We've been using them from the beginning, but once we've grown, they became cumbersome and require optimization. It's hard to use them with several teams and hundreds of responses".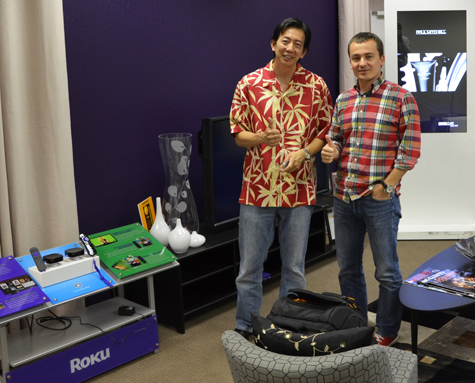 "We're looking forward to kicking off 2012 by expanding to Europe and Canada and providing consumers abroad with the best in streaming entertainment."

– Anthony Wood, CEO, Roku
Roku's CEO has recently announced global aspirations of the company. First stops on the way include Canada and the UK, before further European expansion. This will naturally mean increased needs in terms of customer service and technical support, but with LiveChat's pay as you grow subscription model, Roku will easily be able to add more operators.
Vincent has also asked questions about LiveChat plans regarding development of more advanced reporting and statistics features – Roku's need for measuring all dimensions of their chats combined with further development of management options for multiple teams create a challenge and become one of directions for LiveChat's improvements in 2012.