Providing constant support for visitors is important in the process of creating trust. New customers are sure to appreciate the possibility of accessing support at any time during their stay on site, even if they don't plan to use it right away.
This kind of boon lies very deep in Resume Companion's customer service policy. By giving the possibility to reach their support staff whenever such need arises, Resume Companion clients can feel that they are really taken care of.
"We aim to work with customers from start to finish and we are with them all the way to the end of the interview process, if needed, with any job and interview help and advice we can provide."
Instant resume advisors
Resume Companion is an Internet-based company providing resume creation services for people who search for jobs. Over 8 million job seekers have already used Resume Companion to create improved resumes in their efforts of finding a job.
"Our main goal is to ensure that our customers can find jobs in the down market, by providing them help from our professional resume consultants once they have created their resume."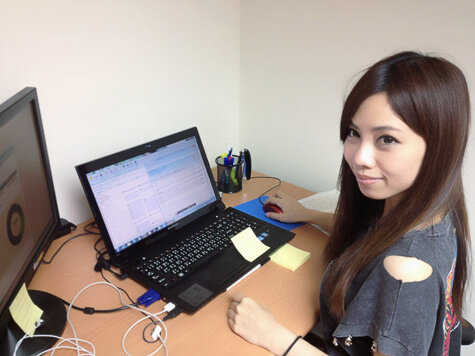 To better service existing and potential clients, Resume Companion wanted to provide a support that would replace the timely, traditional e-mail or phone support.
"We realized that in order to better serve our customers in all aspects, they needed to be able to utilize a form of contact that would allow them to ask any questions they wanted, and receive immediate responses from our team.

Since we are an Internet-based company, LiveChat was even better, as it allows customers to work on the website, while we simply walked them through it."
This way of handling support allows the Resume Companion support team to help customers just at the right time, i.e. whenever a client needs it. There is no delay, no need to wait for someone to pick up the phone or reply to an e-mail. Whenever there is need for some assistance, customers can simply access the live chat tool and receive an answer to their inquiry within seconds.
The implementation
Providing an easy-to-access way to contact Resume Companion's support team was the main reason behind the decision to create a live chat based support.
"We wanted to have that immediate form of contact with our customers, where we could solve their inquiries live. This cuts down time through message and email correspondence due to working in real time with our valued customers."
With an implementation of 6 agents working on resumecompanion.com, the company set out to provide help for its customers.
"The team finds LiveChat user friendly and are able to coordinate through the software itself, if needed."
One of the features that makes coordination possible is the ability to get chat transcripts of previous chats, which lets operators know what the users wants and what kind of feedback he or she already received.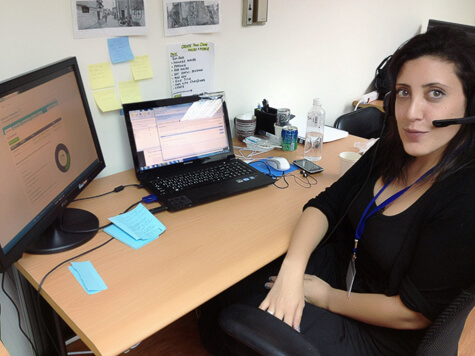 Reviewing transcripts and going through various chat-related statistics is also a great way to gauge your operators' effectiveness and, for a company that aims at customer satisfaction, this is definitely of some use.
Joe also mentions that sending invites allowed them to "really start to understand our customers' needs and how to use Resume Companion." This kind of first-hand feedback can be priceless and serves as a great reference point when it comes to making decisions on user interface and the way the product is handled.
Another function that is used in Resume Companion's live chat is the Zendesk integration, which, as Joe reports, "allows us to follow up with our customers offline even after their LiveChat sessions have ended", thus providing an extended reach for their customer service team.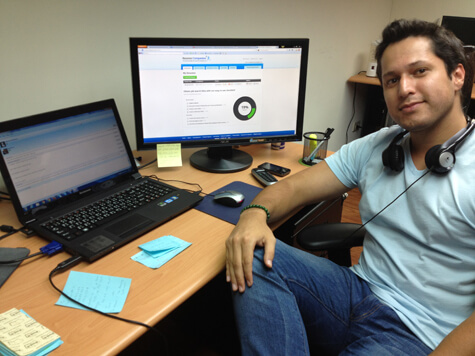 Promising results
Resume Companion's new live chat was a huge hit among its customers. They found the new functionality on site very helpful and informative. Joe reports that they've managed to improve customer service response time while handling over 1500 customers each month.
"Many customers have noted that they love the ability to communicate with us directly and in real time. Customers have also mentioned that they feel part of the conversation due to their ability to leave feedback at the end, this has also allowed us to understand where we need to improve to increase our customers satisfaction."
Improving customer satisfaction is a must for every business. Faithful and returning customers are created, resulting in increased sales. In the Resume Companion's case, such practices turned into a 10% increase in conversion rate.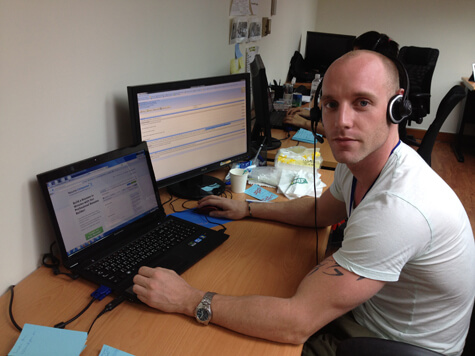 Client focused customer service policy seems like the way to go. When complemented by correct tools, e.g. LiveChat, it can go a long way in terms of overall ROI.
"LiveChat services are definitely worth it. Staying in immediate response to our customers allows for a mutual strength allowing for issues to be resolved easily in addition to repeat custom and strong word-of-mouth recommendations. They feel secure in the knowledge that any questions will be handled straight away through the LiveChat software."