Challenge:
Offer a more personal service to acquire new deals
Solution:
Using LiveChat to create a dialogue with the customer and build a relationship
Results:
More online deals, received an award for innovation
Regentsmead Wins Innovation Award Using LiveChat
Regentsmead has used LiveChat effectively to win "The Innovation Award for the SME Finance Sector at the Business Moneyfacts Awards 2016". The London-based development finance company has been using LiveChat for over a year to offer a more personal experience to their users. Jeremy Woolf, the New Business Executive for Regentsmead, explained:
"The property and development finance industry does not have much innovation online, largely because a lot of deal origination is done through networking, personal relationships and introductions. But using LiveChat, we were able to combine the two: be online and be personable."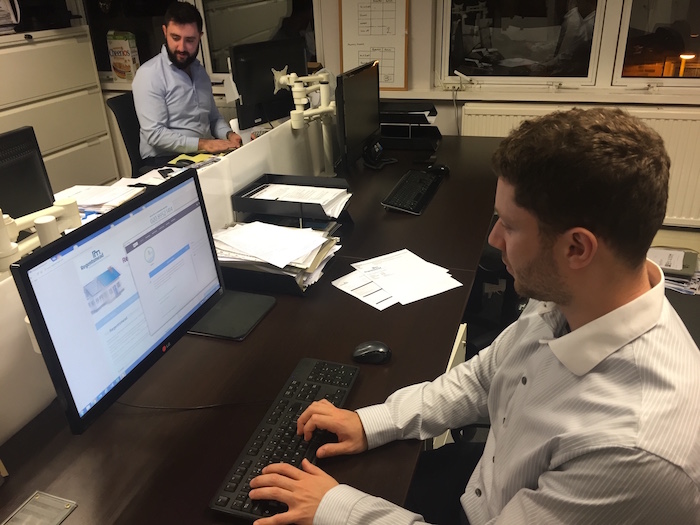 Being Personable Through LiveChat
When a potential customer visits the Regentsmead website, within seconds, a team member's name and face pops up on the bottom right of the screen and asks if they have any questions. And so, the dialogue begins. We also have the sonic trigger which is a little bell to get the user's attention. This has given Regentsmead a great way to capture customer interest and also allows for team members to become more well known in the industry.
"We now have customers asking for particular members of staff, because they have already seen their name and face and engaged with them through online chatting. Best of all, LiveChat keeps a record of all previous conversations so we can always go back and check what was discussed.
When we are not around, we can simply leave the LiveChat on to say 'Leave a message' so the first staff member that sees the message can jump on it."
Educating Customers
Woolf continued to say that with development finance being considered an alternative to local banks, there are different requirements, rules and regulations. In this industry, customers need to ask follow up questions because they are not sure which is the right type of finance for them and whether they are eligible. With an email, you have one question and then have to wait for the person to read it and respond. But with LiveChat, the conversation keeps going, so for Regentsmead and the customer, it provides quicker answers and saves a lot of time. When offering finance in a regulated environment, the products and wording needs to be very compliant. LiveChat allows companies to add templates so that they can formulate the perfect responses to common questions. In doing so, they are able to monitor what they say and be fully compliant in the process.
Regentsmead Won Development Lender of The Year 2016
In addition to the innovation award for their sector, Regentsmead were also named as the Development Lender of the Year 2016 at the Business MoneyFacts Awards.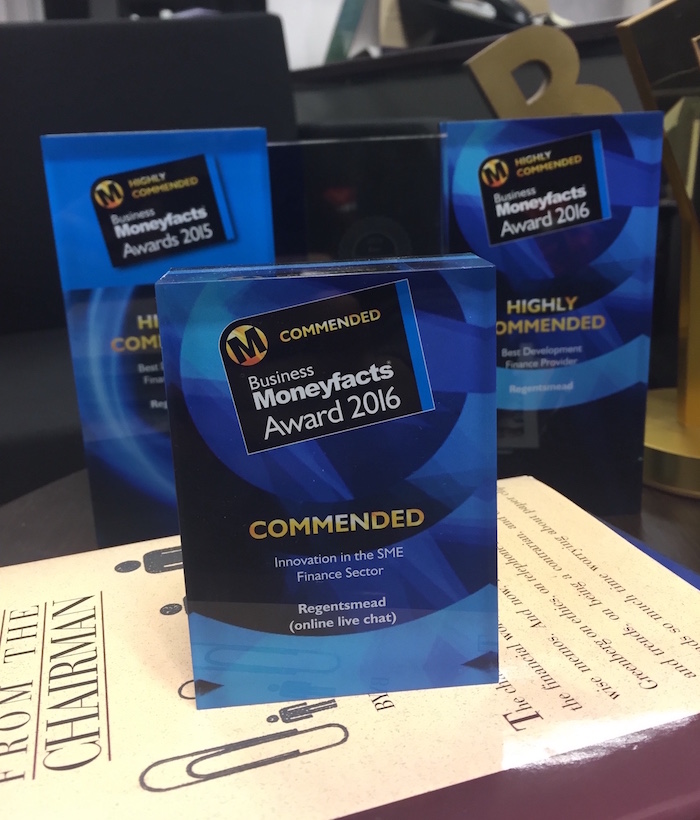 They highlight their relationship building as their competitive advantage, something that has been achieved over 80 years of trading. The company uses LiveChat on a daily basis and confirms that it secures them at least 1 deal every 6 working days.