Challenge:
Providing instant help for customers 24/7.
Solution:
Finding LiveChat and providing service 24/7 in 3 shifts with 10 people.
Results:
Customers use chat more than the other contact channels.
Otel.com is a part of the MetGlobal group of companies. Established in 2004, it has swiftly grown to be one of the top providers of discounted internet hotel bookings.
Their goal is to become the one-stop-shop for consumers seeking the lowest hotel rates and reassure them that they've found unbeatable prices.
Otel.com is proud to build a team that spans the globe with offices in the USA and Europe. That means there's always someone on hand at one of their offices to assist you, and that's what their Customer Service Team does.
Customer Service – one click away at all times
Otel.com is proud to have a 24/7 Customer Service team to assist and advice before, during and after a trip. To do so in the best way possible, they also use LiveChat.
Before they found it, they were using Toll-Free phones for instant contacts. It was also a good way of communication for them. However, according to Oguz Hasanusta, IT Project Manager:
"It was not possible for an agent to take multiple calls at the same time in rush hours. And it was much more expensive than LiveChat. These were the main reasons for us to check for a better option to receive customer contact."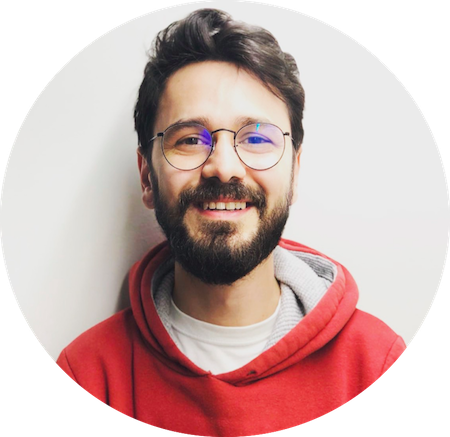 Why did they decide to go with LiveChat?
Once the team at Otel.com was sure they needed something other than phones as the main contact point, they started searching for live chat options.
According to Oguz:
"We needed a tool that is simple, easy to use and implement. It was also important that it's budget friendly."
When is LiveChat the most needed?
Otel.com is doing business as an online travel agency, where people can book their trips and hotel rooms. For them, the holiday is the most important part of the year and that's when LiveChat makes a difference. It allows the provision of constant service anytime, anywhere; which is crucial for customers. Here's how Oguz explained it:
"We always need to be online to provide instant support at any time, in case someone needs us. We are providing customer support for our customers 24/7 through LiveChat and it works great!"
Customer support team
Otel.com customer support team consists of 13 people and they provide service 24/7 in 3 shifts a day. This way they are always online, ready to help. They use LiveChat on their desktop and mobile website.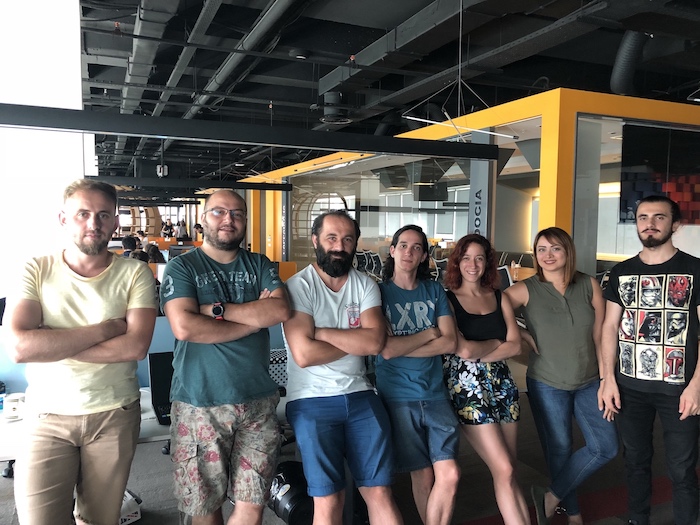 The beginning of using LiveChat
When it comes to training new customer service agents on LiveChat, they start with a brief orientation that summarizes its features. It's helpful for agents to get a general insight into what LiveChat is about and how it looks inside. Then, they apply a shadowing training with an experienced agent. After one week of shadowing, the rookie agent starts with a single chat when they are ready for it.
This training sounds like a responsible thing to do. After all, when a rookie agent is thrown to answering chats too early, they can get stressed and have issues with helping customers. It's best to devote some time to prepare, learn basic features, see more experienced agents in action, and step in when they actually feel ready.
Here are 9 steps to create amazing live chat experience that might help at the beginning.
The features Otel.com team likes the most
Speaking of customer service training. When a rookie agent steps into the chat to solve issues by themselves, they are actually not completely alone. LiveChat has a function of chat supervision. It means that if a team member at Otel.com is a rookie agent struggling with solving a customer's issue, there can be a senior employee to coach or train you. In addition, they can type suggestions to the agent, which are invisible to customers. It gives a chance to practice handling clients in real customer service situations with an expert available whenever a difficult question comes up.
Additionally, new agents can shadow customer service veterans to pick up on good practices.
Otel.com team also uses canned responses that allow them to send previously prepared answers to the most common questions. It saves agents time and makes the work easier for every new team member.
They also tag chats after each ended conversation. It allows them to gather chats based on the topics. They can later see the analytics for different topics.
They also like chat ratings. Customers can rate the chats as good or bad. Otel team members can see all the ratings in the Chat satisfaction report. The report also shows the total satisfaction score.
Customers reaction to chat
As Oguz shared with us: "Customers are using chat way more than the other contact channels, like phone. They also prefer real time talk on LiveChat rather than leaving messages in the form of tickets."
LiveChat made a difference
In the last year, Otel was able to achieve 84% of customer satisfaction with almost 20,000 chats.
According to Oguz:
"LiveChat took things on a different level for us. At the time we started using it, none of the online travel agencies had a live chat service. Now, they have also started using it and it has become a must, not an optional channel for any e–trade company."
It's great to hear that one of our customers was ahead of the competition by using live chat option on the website. You can tell that with travel industries, it's important to always deliver service for customers, as the whole experience, from booking a trip to coming back from it, should be filled with peace of mind and relaxation. And that is what Otel tries to give their customers.
Have a nice chatting experience!