Challenge:
Helping customers to find perfect holidays, creating a better customer experience.
Solution:
Using LiveChat to provide instant help to website visitors.
Results:
More satisfied customers, delivering better quality leads, increased revenue.
Icelolly.com is a company that allows its users to compare travel offers and choose the perfect way to spend their holidays. From all-inclusive to last-minute vacations, the website presents it's best deals from a range of leading holiday providers. However, icelolly.com does not sell the holidays themselves, they generate the leads for the companies that advertise on their site. Once a customer is interested in a particular deal, they are forwarded to a particular Travel Agent. Icelolly.com is paid every time a customer makes a call. With the implementation of LiveChat, the company wanted to help website users find the right offers. Soon, they quickly realized that it's a great tool, helping to increase the revenue by delivering better quality leads. Here's what Christine Ackroyd, Customer Liaison Assistant at Icelolly.com, says about their choice.
"We have been able to contribute to the company bottom line revenue by pointing customers to the right place. In 2017 we generated £338k gross revenue via live chat alone. We have also driven more sales calls to our advertisers which obviously benefits them too."
Helping visitors to navigate through the website
At first, the implementation of LiveChat was to
help customers
find the perfect holiday, at the right price as easily as possible. By making sure that they could always find what they were looking for on the site, icelolly.com wanted to create a
better customer experience
. Another thing that the company was hoping to achieve, was to interact with more online visitors. By reaching out to customers who wouldn't normally start a chat, agents were able to help customers and direct them to the right place. Thanks to using live chat, icelolly's agents were able to perform the ultimate goal: encouraging customers to contact agents who were advertising their holidays. As a result, Travel Agents were receiving high quality leads and icelolly's
revenue was constantly growing
(in 2017, they generated
£338k gross revenue
via LiveChat alone).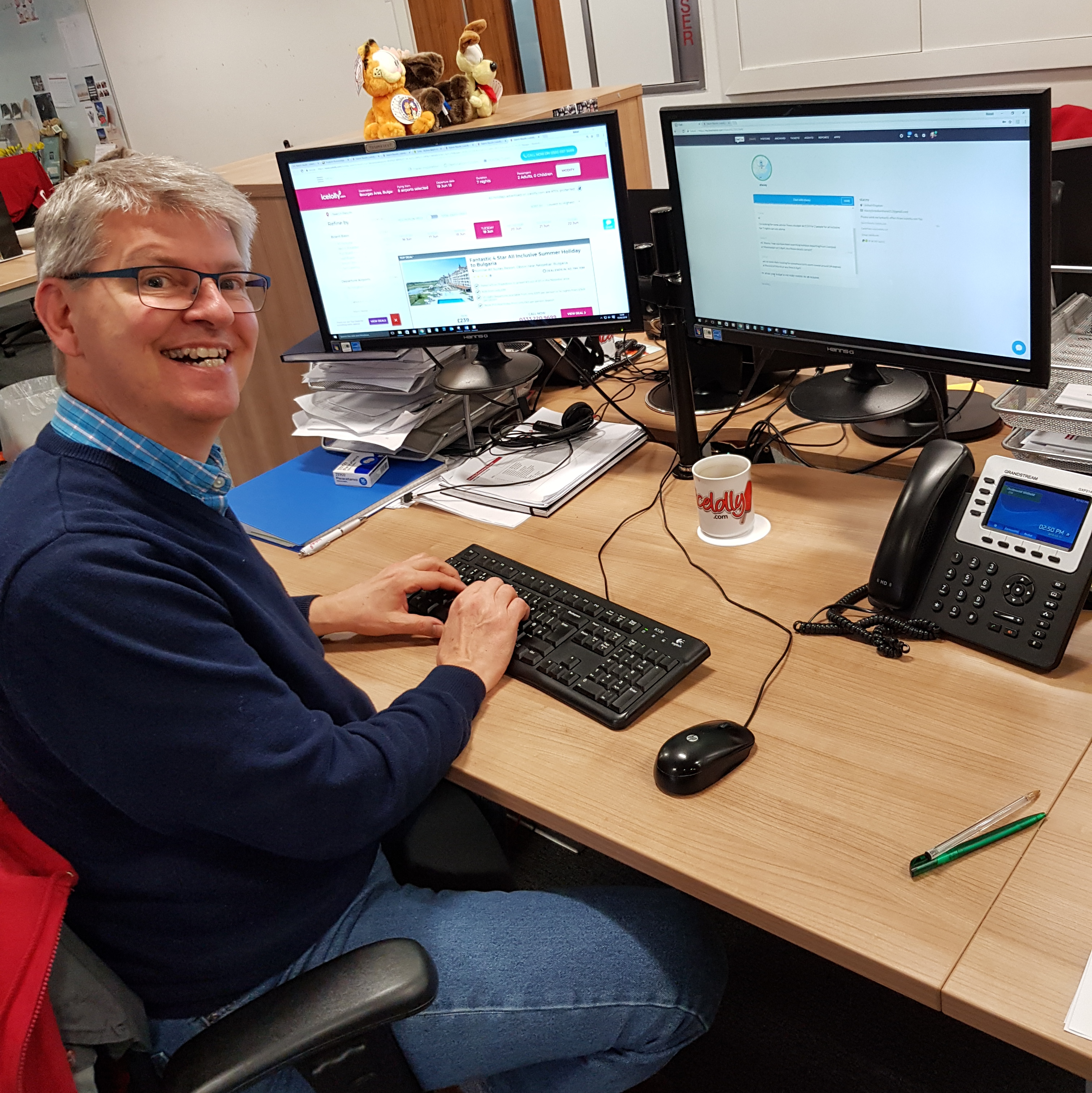 Using LiveChat to make agents' lives easier
LiveChat was icelolly.com's third application. "We really liked the look and feel of the agent's console and all the
customization
that we could implement within chat windows," said Christine. Asked about features that are the most important in keeping customers happy, Christine mentions
automatic chat greetings
. These features detect when you take certain actions on a website and issue chat invitations based on those actions. Since these invitations contain personalized messages, it's much easier to engage online visitors in chat. Another essential feature for Icelolly's support team are
canned responses
. "We can get very busy on chat and it really helps to have some pre-typed messages," explained Christine. "Just certain lines that we use regularly and phone numbers that we can send out." Amongst the features that also make icelolly's top features is the
ticketing system
because customers send their inquiries even when there are no live chat agents online. To keep track of progress, icelolly.com uses
reports
and integration with
Google Analytics
. As Christine said, the LiveChat support was a great help. "The support you get from using LiveChat support service is excellent! In most cases where we've needed online support we've had our questions answered straight away; the staff have been very helpful and informative."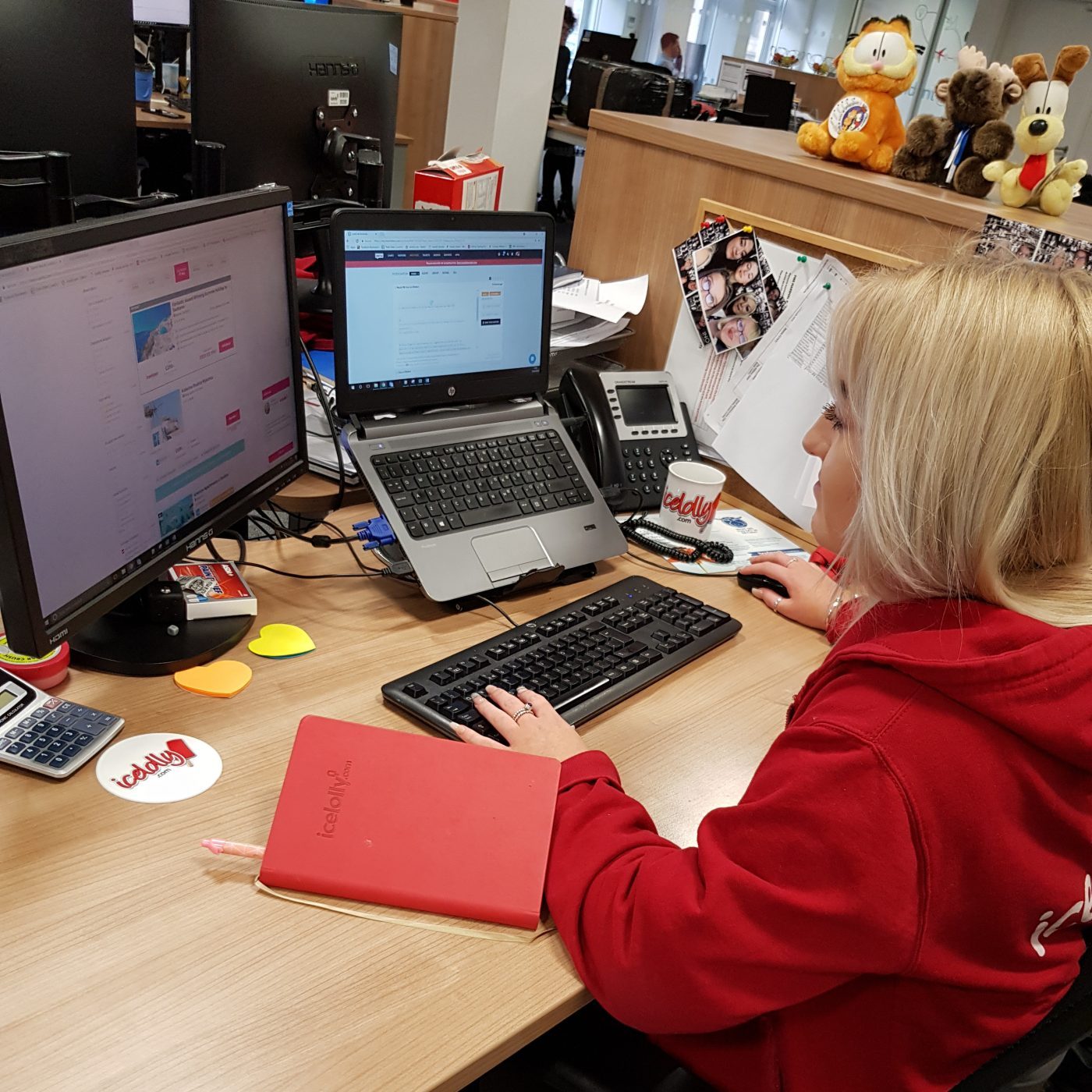 How the company benefited from implementing LiveChat
Icelolly.com currently has four seats for 12 staff that cover live chat 7 days a week. Naturally, each member of staff can talk with a couple of website visitors, which makes their team even more efficient. This efficiency translates into trust and recognition from their customers. Icelolly.com has gathered over 7000 reviews from their customers and been able to reach the amazing Trustpilot score of
8.8 out of 10
. According to Christine, icelolly.com had over 225k chats in 2017 and 46% of these have signed up to receive the company's offer emails. Also, chat delivered around 11% of the company leads generated in 2017. "The LiveChat model really does suit our needs and it is an easy system to use," summed up Christine. "I would also go on to say for the product and everything that it offers it is very good value for money and wouldn't consider using any other Live Chat service!"