Challenge:
Find a quick and easy way to communicate with customers on their website.
Solution:
Offering LiveChat to help with pre-sales and support customers.
Results:
Improved customer experience and customer satisfaction at 94%.
cPanel is an online Linux-based web hosting control panel that provides a graphical interface and automation tools designed to simplify the process of hosting a web site. It's designed to function either as a dedicated server or virtual private server. Since 1997,
cPanel
has been delivering the web hosting industry's most reliable, intuitive control panel. It helps businesses thrive and allows them to focus on more important things. Customers and partners receive first-class support and a rich feature set, making
cPanel & WHM
the hosting platform of choice. They have been using live chat services to assist their company for many years. However, they felt their last chat provider was outdated, and support was limited. Thus they were looking for something easy to use for both parties – cPanel employees and their customers. Why did they decide to go with LiveChat? After a testing period, they knew LiveChat is the perfect fit. As
Jeremy Maldonado, Customer Service Representative
from cPanel stated:
We tested other live-chat tools, but LiveChat was highly recommended and use by other companies in our industry. We were looking for something easy for customers and us as well. After a testing period, we knew we could not find anything else that offered the same ease of use.
CPanel's support team consists of
6 operators
. They use LiveChat to help with pre-sales, billing, and licensing questions for the product. Additionally, they help with any final concerns the customer may have before making a purchasing decision. As you can see in the picture, their teamwork is pretty strong.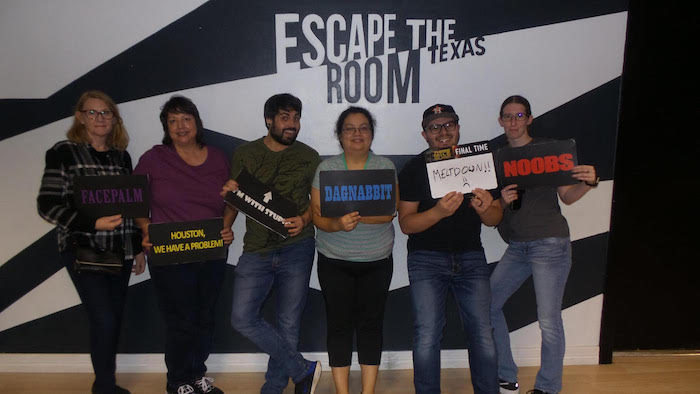 Favourite features and focus on the best experience
When it comes to their favourite features, they like archives, where all chats are stored and can be accessed later on. Using
rich filtering options
, they're able to quickly find conversations that include a certain phrase, were handled by a particular agent or happened during a specified time frame.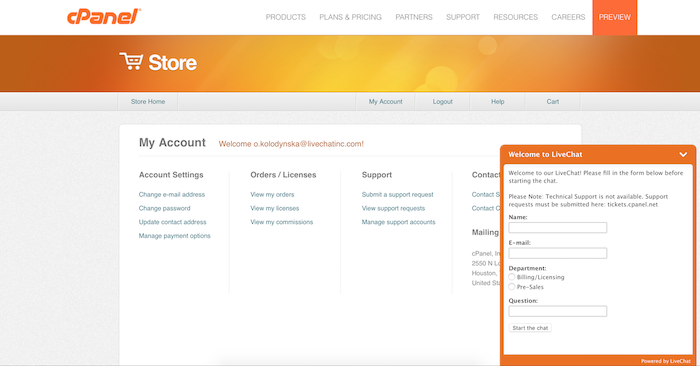 CPanel's support agents also really like using canned responses. Canned responses are pre-made answers to popular questions that can be recalled with just a few keystrokes. It saves agents time because they don't have to type the whole answer all over again. LiveChat also lets cPanel chat to customers in a foreign language. The chat window translates into
45 languages
, now including right-to-left Arabic and Hebrew More about it later. According to Jeremy:
LiveChat makes it much easier for us to work with customer's that speak a different language. With instant text being sent from our customer we can use a translator to understand their message and form a response. This makes customer interaction more personal and intimate as the customer knows we want to go the extra step to help.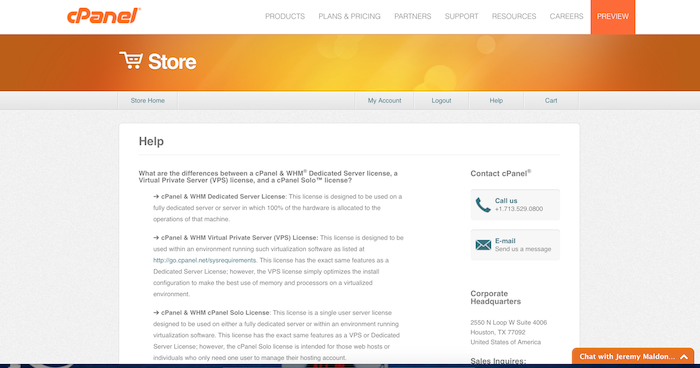 CPanel is focused on providing the best experience possible for their customers. They allow their customers to rate their experience after each ended conversation. Later, they follow up customers who left them a bad rate. They gather feedback and improve their customers service for the future. It's a win-win not only for the company's existing customers but also all of the potential ones, as they can count on better experience. The whole process works well. As Jeremy said:
We tend to notice that customers prefer LiveChat over a phone call. Usually because with LiveChat we can address their question or concern very quickly.
Reaching 94% of customer satisfaction through LiveChat
Based on almost 1300 rates from customers last year, they were able to reach 94% of customer satisfaction. According to
LiveChat Customer Service Report 2018
, based on data from 21k companies, the global average is 83.54%. You can say that their strategy to constantly improve their customer service works very well. As Jeremy told us, they're very happy with the results of helping customers through LiveChat:
We believe that great customer service is a vital part of a successful product and LiveChat makes it easier to talk to customers, therefore making the experience better.
cPanel plans to keep working on providing the best experience possible. They still have a lot of LiveChat features and integrations to discover. There's an interesting journey ahead of them and their customers.