When dealing with banks and other financial organizations, we often find ourselves facing a lot of bureaucracy and various hoops to jump through.
Bank of American Fork, a Utah community bank, introduces an interesting approach to business with their motto "Big City Banking – Small Town Service". Read on to see how they use LiveChat to handle customer service.
"We find that LiveChat is relatively inexpensive considering what is included in our package."


— Joshua Everton, VP and eSolutions Manager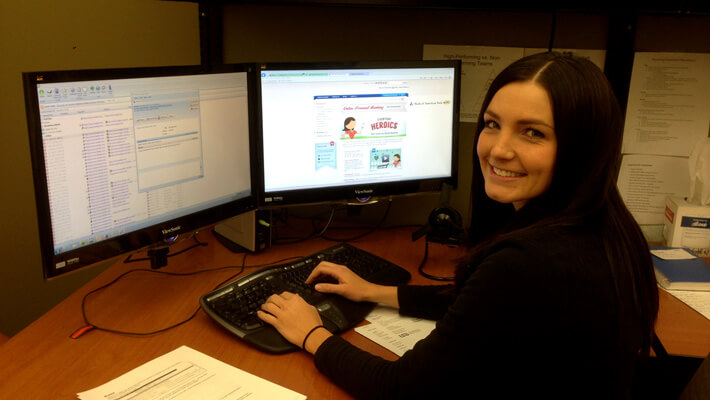 Offering quality products and customer service
Bank of American Fork is the largest community bank in Utah. Over 14K customers, both consumer and business, use its services daily. Both these types of customers need a fail-proof way to contact the bank. Introducing customers to LiveChat is one of the ways to make this possible.
"We wanted to provide an additional communication channel for our customers," said Joshua Everton, Bank of American Fork VP and eSolutions Manager. "Whether it be online, or over the phone, we want our customers to be able to choose how they want to contact us," he added.
Offering additional ways of communication lays in line with the bank's approach to customer service. "We pride ourselves in offering "Big City Banking – Small Town Service" to all of our customers," Everton stated. This means that "all of the technology, products and services found at a "big" bank" are available, while "all the exceptional customer service and friendliness you'd find in a small town" are also present.
Increasing expectations
Being able to receive instant answers is a growing trend in modern customer service. Potential customers seem to expect such features to be available. According to Mr. Everton, the bank's clients weren't surprised by the addition of LiveChat. "I think they expected we would eventually add this function," he added.
5 support agents are handling chats on www.bankaf.com, answering various inquiries from clients. Most chats are about the products offered by the Bank of American Fork. Due to the secure nature of banking, "any chat regarding personal information has to be verified by the customer calling into customer service," Mr. Everton stated.
As Mr. Everton reported, "both the system and the management dashboard are very easy to use." He also mentioned that even though they don't use the mobile app often, he "used it before to answer customer inquiries and was impressed with how easy it was to use."
Implementation results
Bank of American Fork managed to make good use of LiveChat as "it improved our customer service," Mr. Everton commented. According to him, when compared with other solutions, LiveChat's price was "inexpensive considering what is included in our package."
"We are pleased with the product. Our customers want every channel of communication open to them and LiveChat has allowed for us to do that."