Challenge:
Making online communication with customers more efficient for both sides.
Solution:
Pointing customers to LiveChat from their phone system to reduce their call volume.
Results:
Most communication goes through LiveChat and 97% of customers are satisfied with the solution and service they get.
Aceable is a mobile-first platform for certification and training courses, ranging from drivers ed to real estate education. Its team consists of teachers, designers, writers, engineers and customer experience heroes passionate about education. They all believe that learning should be a joy and everyone should have access to quality education. That's why they deliver innovative, outcome-focused courses to empower people to thrive in life and succeed at what they do.
How Aceable learned about LiveChat
Customer service has always been important for Aceable. When speaking with them, I found out that they used different software before finding LiveChat.
Here's what Tamina Zaheri, Customer Experience Advisor at Aceable, had to say about the switch:
"Our old software kept breaking down and ultimately went out of business. We wanted to find a company that was more reliable with fantastic features already in place."
They tested several chat companies and ultimately chose LiveChat because of the number of available features."From canned responses to different groups we felt like our needs were being met," said Tamina.
How LiveChat helps in communication
Aceable uses LiveChat as an additional form of contact to make their customers lives easier. They often point their customers to LiveChat from their phone system to reduce their call volume and speed up response times for customers.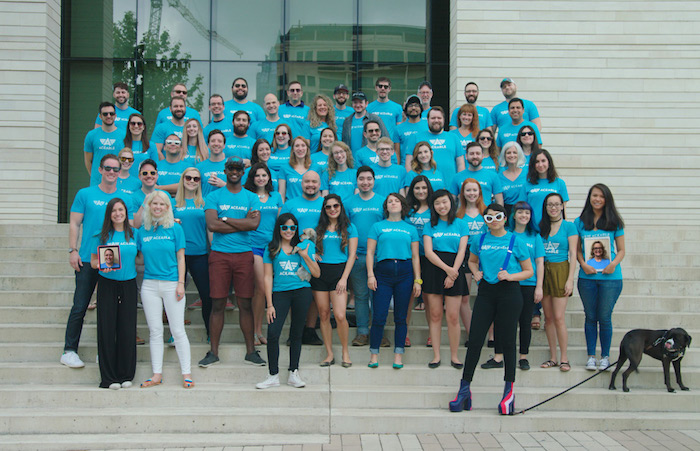 How Aceable trains its Customer Experience Heroes
Aceable has a dedicated support team who works in shifts. Some team members are in charge of phones while others are in charge of online communication – chats, and emails. To avoid employee burnout the team regularly shuffles these roles.
Tamina, Aceable's Customer Experience Advisor, believes in effective customer service training and the efficiency of using LiveChat. She put together a training resource from LiveChat's Knowledge Base to use as a training resource for new team members. To do that, she picked the things that her team focuses on and ignored the ones that aren't necessary (like ticket features). As she stated: "I feel like the knowledge base is very thorough and helpful."  Thanks to this course, customer experience agents can learn the rules of customer support and adapt to LiveChat quicker.
Favourite features in LiveChat
One of the Aceable team's favorite features is message sneak peek. This feature allows agents to see what customers are typing in the chat window before they hit "enter."
Thanks to this, customer service agents can prepare answers and deliver their responses faster than before.
It's useful because sometimes customers don't tell you everything they want to communicate. They type and delete it. This feature allows discovering problems that would normally go unnoticed.
The speed of answering customers' questions is important for Aceable, so it's no surprise that another favourite feature for the Aceable team is canned responses. These are pre-made answers to popular questions that can be recalled with a few keystrokes. With this feature, you can save time and avoid the monotony that comes with writing the same responses over and over again. This can include responses about pricing, popular courses or specific pages users might need to find on your website.
Aceable's team also values pre- and post-chat surveys. With the pre-chat survey, they can gather information about a visitor – like their name, email or a specific case they need help with. The post-chat survey includes questions about the service a visitor received so that agents can improve their service and address concerns the customer doesn't feel were addressed.
Customers' feedback regarding chat
Aceable's customers love to chat. As Tamina said:
"We constantly get customers who exclaim that having chat is incredibly helpful and that our competitors don't offer the channel."
Based on this statement, you could say that Aceable receives a leg-up over their competition by offering chat as a contact option. These days customers are offered many choices of communication, and they appreciate when different forms of contact are available so they can choose what suits them best.
Additionally, LiveChat allows companies like Aceable to liquidate a large queue that can come from a large volume of phone calls. Agents can write to multiple visitors at the same time which minimizes the first response time – a crucial point in making customers feel safe and comfortable about the service. Dispelling customers doubts right off the bat is like guiding them to a sale in a real-life store.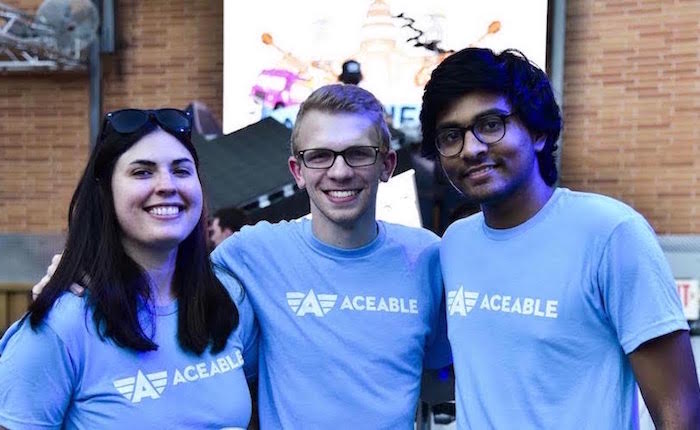 Overall LiveChat experience
According to Tamina:
"Whenever we want to work on a new experiment, I always find that LiveChat has a feature we can use to accomplish our goal."
That's the feedback we love to hear at LiveChat. Being one step before customers' needs is what gives us huge satisfaction.
In the last year, Aceable was able to reach 97% customer satisfaction based on more than 3,000 chats.
Online communication is changing
According to Tamina:
"LiveChat gives us the ability to reduce our support channels, so on certain days, agents can chat only. Being able to do that is great for our team morale as they prefer taking chats over calls!"

Don't we all? Communication is changing and more people prefer text communication over phone communication. This is especially true in customer service where they often associate phones mostly with a queue and a long wait time.

Aceable's team plans to keep providing LiveChat as an option to their customers and trying out the new tools as they become available. We wish them good luck with their support and many happy customers!