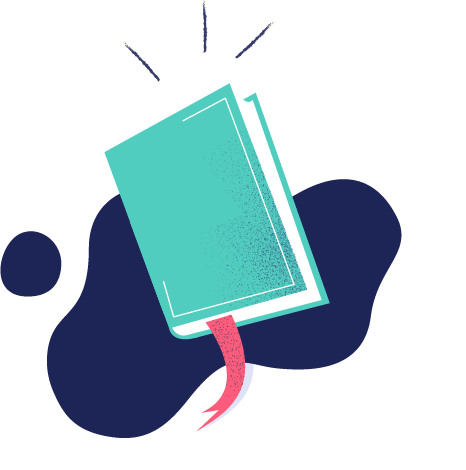 Introduction
How to begin with LiveChat.
What is LiveChat?
LiveChat is a tool that facilitates communication between a company and its customers. Live chat agents who wield that tool use it to make customers happy and satisfied.
Through one to one communication, which involves answering various inquiries and solving problems, agents should strive to please their customers.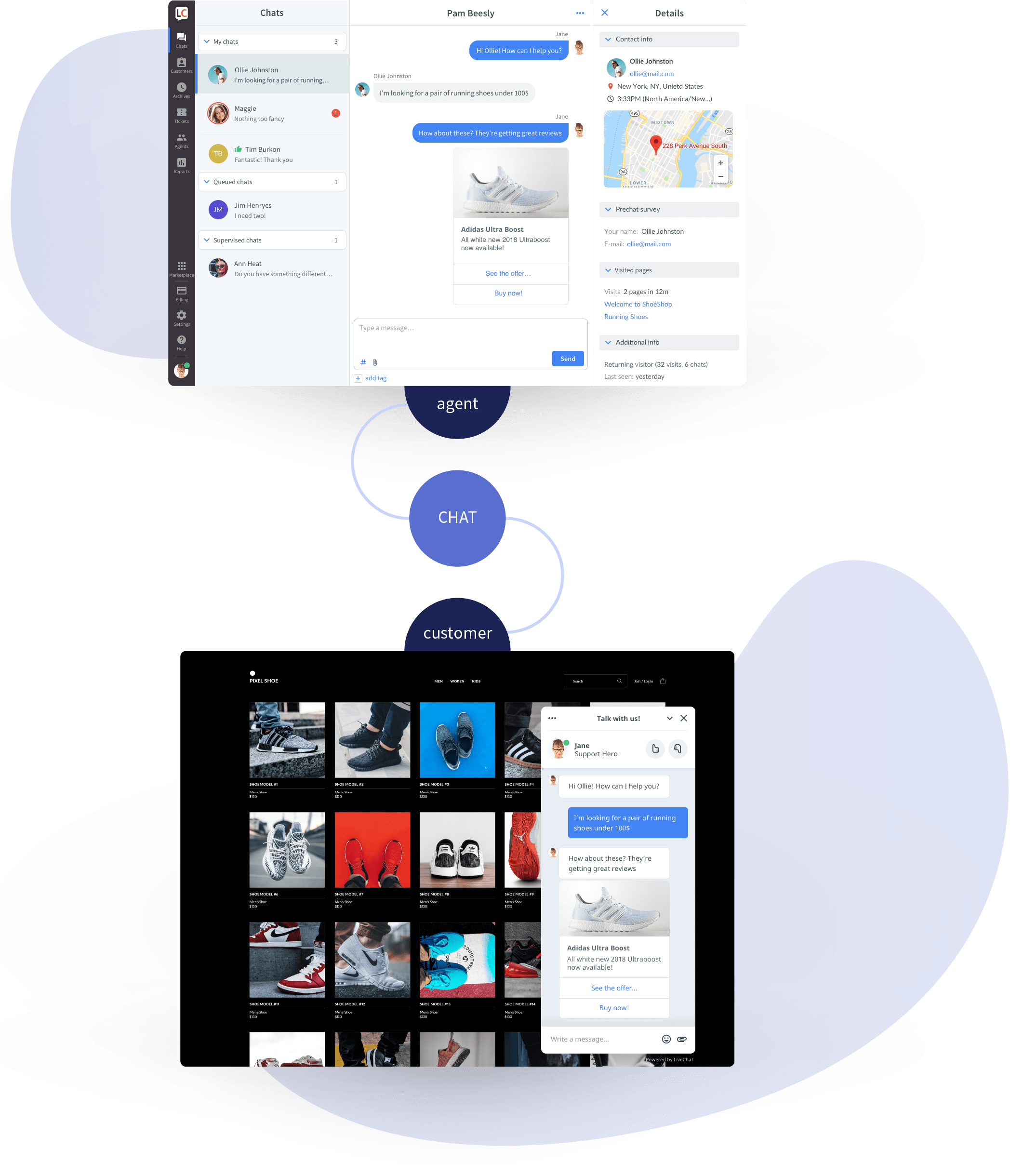 Basics
Essential information you need to remember.
First time login
There is one very important thing to understand when you login to the application for the very first time. After typing in your user name and password, you become available for chat. From now on, you should be prepared to receive chats from customers.
This means that every time a chat goes unanswered, customers will get bad experience. This should be avoided at all costs! You can access LiveChat via the web application.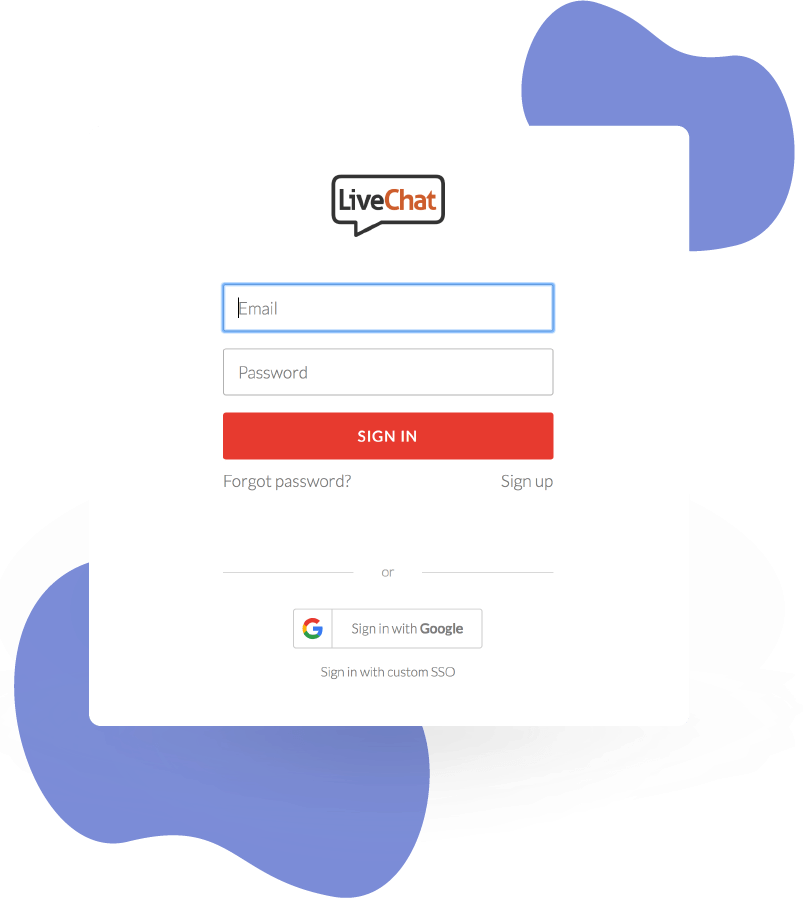 Agent statuses and staying online
When you login to the application, depending on your previous settings, you can have the Accept chats status or the Don't accept chats one.
Through one to one communication, which involves answering various inquiries and solving problems, agents should strive to please their customers. To receive chats, you need to have the Accept chats status. If you don't want to immediately engage customers, you can stay in the Don't accept chats status and just monitor the traffic on site.
Accept chats
Will receive chats
Can monitor clients
Use this status as much as possible
Don't accept chats
Won't receive new chats
Previous chats can be continued
Can monitor clients
Use this one if you are about to leave and want to finish your chats
Whenever a customer comes to your chat and you are not available, an offline message will be displayed and the client will be able to leave you a note. This can be irritating since the client needs his or her case resolved now, not in a few hours.
You should try to stay available and use the Accept chats status as much as possible. This is where our mobile applications come into play. They allow you to stay online longer, even after the working hours, by chatting from your mobile device.
If you ever notice that you are not receiving any chats, your operator status is the first thing you should check. In most cases, you will find that you've switched to Don't accept chats.
Chats
Your tools and the way you will use them.
Where do chats come from?
There are a couple of ways you may get a chat with a customer. The most common are greetings and chat buttons. Upon clicking them, customers will start a chat.
Another way of receiving a chat you can encounter is through a chat transfer. Agents use chat transfers to hand over their chats to other live chat agents. This can be useful when the agent doesn't know how to answer a particular question or there is someone much better to speak to on a particular matter.
Although they can be helpful, chat transfers, if not executed properly, can lead to a bad experience too. Try not to overuse them and always make sure that the client with whom you are chatting is OK with a transfer.
Whenever you are making a chat transfer, let the client and the other agent know what you are planning to do. If you are on the receiving end of a chat transfer, let the customer know that he or she doesn't need to explain the situation again since you have all the important information required to resolve the situation in the form of a full chat transcript.
If your live chat uses the Facebook Messenger integration, you can have a large number of customers coming from your company's Facebook page.
You need to be prepared to handle the additional traffic and identify valuable prospects, i.e. people who intentionally found your live chat and are possible buyers.
1

My chats

A list of all customers who are chatting with you. Switch between chats by clicking on names on the list.
2

Queued chats

A list of all customers that are currently waiting in the queue. If you have some free time on your hands, pick a customer from the list to start a conversation
3

Supervised chats

A list of customers who are chatting with your teammates. You can supervise those chats and see how other agents communicate with visitors.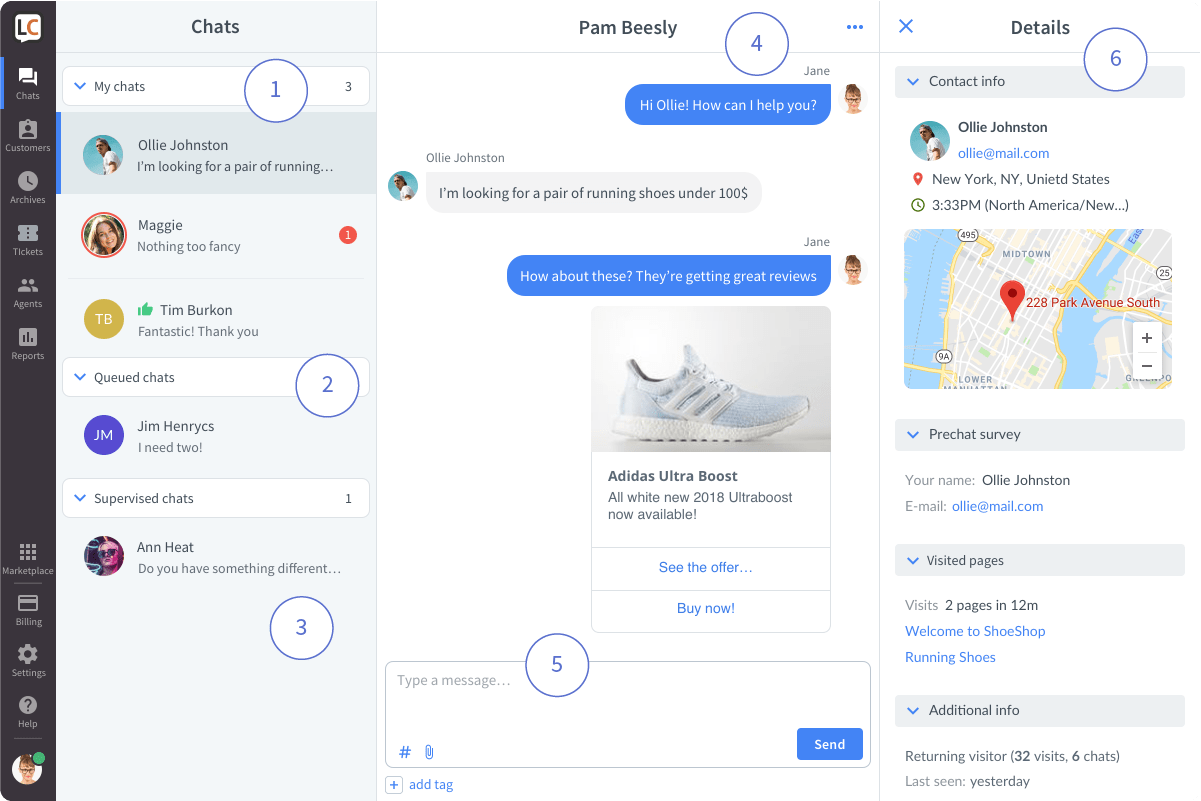 4

Chat history

Previously sent messages, both from you and your customer. Additionally, you will be able to see what the visitor is currently typing in through the message sneak-peek.
5

Message area

Type in your message here and send it to the customer. Your visitor will be notified that you have started replying, providing some additional reassurance that the case is being handled.
6

Visitor details

Here you will find all the information provided by your customers. You can check their e-mail address, location, the page they are currently on and much more.
The circles change color depending on the state of the chat. If a customer is waiting for too long, the circle will go red. If a customer hasn't responded for quite some time, it will grey out.
Something as simple as addressing someone by their first name is a good way to start a conversation and make the communication between the operator and the customer easier.
Using integrations is a good way to make your job easier. You can feed relevant information from a chat to your CRM or ticketing system with just a few clicks.
Getting the first chat
After you get yourself accustomed with the Chats section, it's time for your first chat! There are a few things worth remembering when handling the very first customer and customers in general:
Be prepared, both in terms of your ability to answer as soon as the customer asks and in terms of your product knowledge
Stay focused and provide simple answers in order to solve your customer's case as soon as possible
Don't panic if something goes wrong. We're human after all! If you make a mistake, simply apologize and proceed to solve the case
Whenever you are in doubt, ask yourself one simple question: "Will this make the customer happy?" Staying customer satisfaction oriented is always a good way to handle difficult decisions and is sure to produce good results.
Improving customer satisfaction
In a live chat environment, which is heavily dependent on your relations with visitors, there are a number of things that factor into successful customer service.
Ranging from response time to transfers, live chat agents should know what kind of actions should be avoided and which are encouraged to achieve the highest customer satisfaction rates.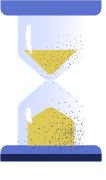 Response timethe best, and possibly the easiest, way to increase customer satisfaction is to shorten your response time. Nothing screams "bad experience" like a customer that has to wait for a few minutes for each of your answers. Avoid that at all costs! Quick response time is what every customer expects and appreciates.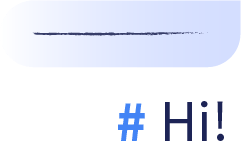 Canned responsesan easy way to convey large portions of text. They allow you to recall pre-made answers by typing in hash (#) and the shortcut for the desired response, be it short or long.
If you tend to use a particular answer often, consider adding it to your canned responses list. It may come in handy later on!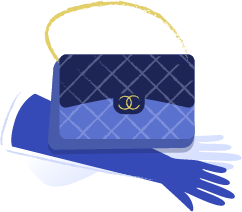 Chat etiquetteanswering correctly to an inquiry doesn't always mean that a client will be satisfied with the answer. Every live chat agent should learn to understand customers' position and answer accordingly.
There may be customers who are annoyed or even angry. They require, apart from the answer to their questions, assurance that their case will be taken care of. You, as an agent, are the person that will provide that kind of assurance and will do your utmost to see the case resolved.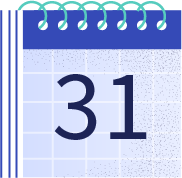 Daily summarywhat a better way to track your progress as an agent than daily summary of your live chat activities sent to you by mail?
Daily summary offers information on the number of your chats, missed opportunities and suggestions stating which areas need improving. Try to improve the areas highlighted in the daily summary and see your live chat grow!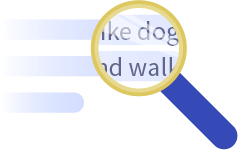 Information about customersutilizing pieces of information about your customers can offer new ways of handling some situations. Knowing what page your clients are currently viewing or where do they come from may be crucial to solving the inquiry.
Funneling various information channels available in live chat and your own tools and resources, like CRMs or client databases, can make the difference between an informed and a guessing agent.
Tickets
Create and resolve support cases.
Handling tickets
Apart from chats, you will also need to handle tickets. Tickets are usually cases that take more than one chat to finish. There are three ways you can receive a ticket:
Manually create it during chat by clicking on the More button and selecting Create ticket
Messages left when your chat is not available will be automatically stored as tickets
From email when your support email is properly forwarded
1

Ticket information

Basic information regarding the ticket and its current state.
2

Adding attachments

By selecting this option, you can add an attachment to the ticket.
3

Ticket status

Change the status of the ticket using this drop-down menu.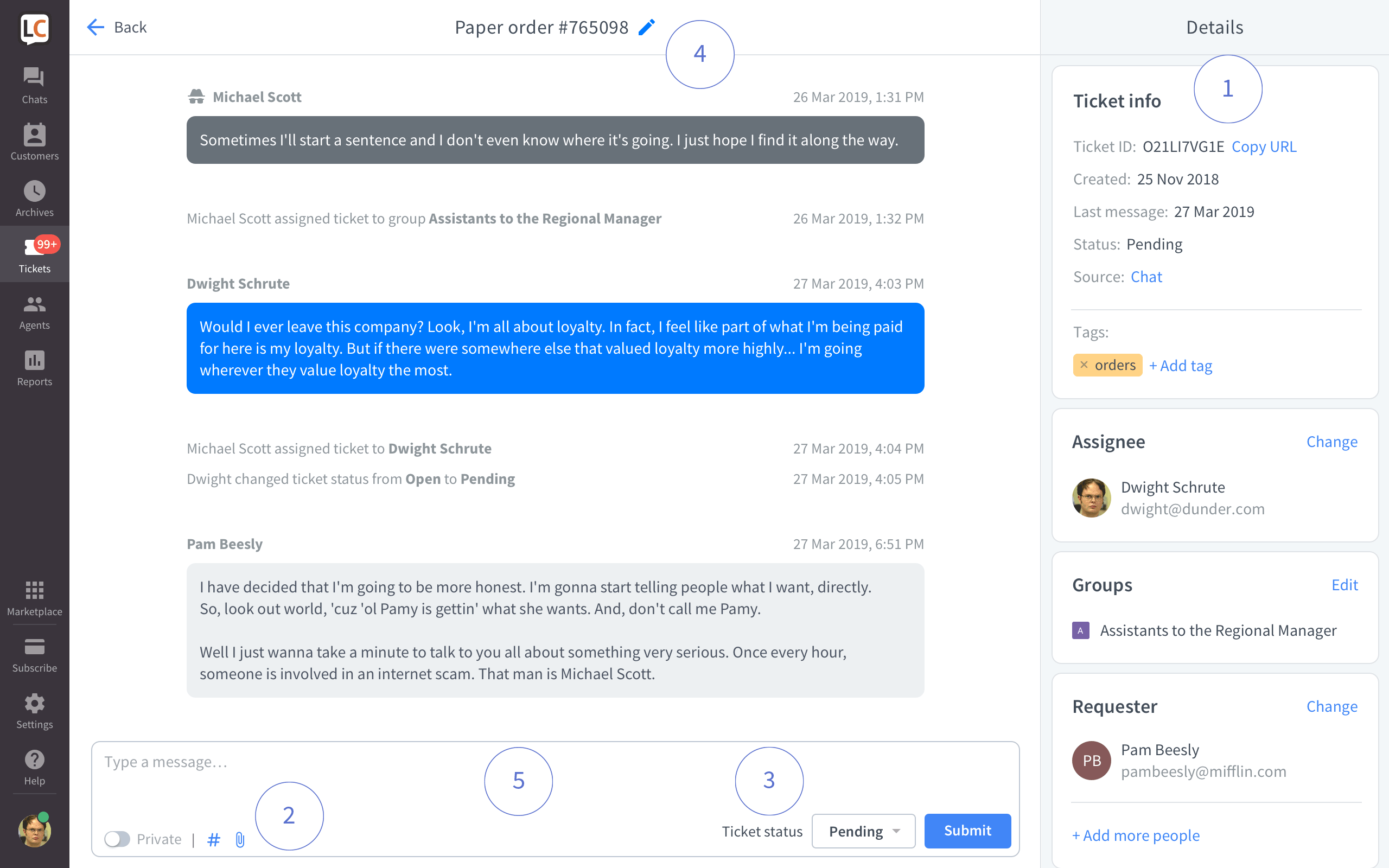 4

Ticket name and contents

The recording of the whole ticket with timestamps. When the ticket is created from chat, it will include the chat transcript.
5

Message field

Enter your reply to the ticket and send it over by clicking on the Submit button.
Ticket statuses
OPEN
Every time you receive or create a ticket, it will have the Open status. This means, that the case is still ongoing and needs to be resolved.
PENDING
When you ask the customer for some additional information, the status of the ticket will change to Pending. As soon as you get an answer, it will switch back to Open.
SOLVED
When a case is finished, you can close the ticket by changing its status to Solved.
SPAM
There's one additional status called Spam, which groups all malicious and unwanted messages you might receive.
Customers
Gathering valuable data and using it in chats.
Instead of waiting for a customer to click one of your chat buttons or greetings, you can play a more active role in engaging customers. Sending greetings at the right moment can be a powerful tool in your customer acquisition efforts.
Using the plethora of information you are able to get on a particular visitor, you can craft an invitation that is simply too good to pass on!
For example, when you see a customer that is looking at a particular group of products and goes back and forth between two models, you could send an invitation to chat and offer help to make the choice easier.
Gathering information
In order to prepare targeted invitations, you require means to learn valuable information about your customers. One of the better tools to acquire that kind of information is the Customers section.
It complements the Chats section with valuable knowledge and creates opportunities for customer engagement. Here are some of its main features:
1

Customers

This is where all the good stuff is. All the information you will ever need to lead a chat can be found here. You can track a number of information about your visitors: their name, currently viewed site, and time zone. The list goes on.
2

Actions

Additionally, you can supervise chats handled by other agents and invite your customers to chat, by sending them a greeting tailored to their needs.
3

Customer details

Relevant visitor information that is gathered by LiveChat. Use this information to offer more personalized and precise support.
4

Navigation

Access your chats, settings and valuable data via the navigation bar. You can easily browse through archives and reports without dropping your ongoing chats.
Customer Queueing
When there are a lot of chats, visitors may have to enter queue before chatting. This means that they will have to wait for a certain period of time.
You need to be on top of your game when handling inquiries coming from a customer that waited in queue. The longer a client has to wait, the higher will be his or her expectations.
Waiting for a long time in a queue can be a bad experience in itself. When you add to that, for example, the agent's inability to answer a question, the customer is almost sure to leave and never come back. Be extra careful when talking to customers from a queue. It is a great responsibility and your company's good name depends on it!
What's next
Your journey with LiveChat has just begun. There is much more to learn and much more ways you can fulfill your customers' expectations.
We have a number of materials available in our knowledge base. These materials will give you an even better start and prepare you to use some of LiveChat's more advanced features. Head on to the Help Center and start mastering LiveChat!
Start free LiveChat trial!
5 minute setup, test out the Team plan features for 14 days, no credit card required.