Showing top

0

results

0

results found
Showing top

0

results

0

results found
Everything You Need To Know About Text Messaging For Ecommerce (+15 Useful SMS Templates)
11 min read
Apr 30, 2018
Did you know that every person in the US receives around 32 text messages per day? It's a pretty big deal, isn't it?
We're using SMS to inform our family members we'll be late for dinner, share new experiences, jokes or ideas with our friends or postpone meetings due to ever growing traffic. It's simple, fast and convenient.
Now, tell me, how many text messages have you already received or sent today? I'm quite sure you never leave your smartphone lying around. Maybe you're even reading this article from your cell? If not, it's surely in your bag, pocket or next to your laptop. You need to keep it close. After all, who knows what great news the next SMS will bring? You don't want to miss it, do you?
Since we're so dependent on our cell phones and receive dozens of messages daily, why then are you not taking advantage of it? Why don't you use SMS as means to inform your customers about new products, time-limited offers or discounts?
Your competitors do. They've already started casting spells on your customers with every text message, offering them their cool gadgets and services. They want to turn your loyal customers to the dark side.
Are you going to let that happen? Are you going to let them steal your customers? If not, then it's about time to act!
As Wendy Clark once said: "If your plans don't include mobile, your plans are not finished."
Thus, it's time for you to incorporate mobile into your Ecommerce marketing strategies. Text messaging will not only help you strengthen bonds with your customers, but also it'll increase your sales. How exactly does it work?
Key benefits of text messaging for ecommerce
Throughout years, marketers were relying on email marketing and social media marketing to reach their clients. Whereas those are still great strategies to use, text messaging is easier and more powerful.
Consider: it's enough to push the "send" button and a moment later, your customers' smartphones are already vibrating in their pockets, as if they were shouting, "Hey! You've got a new message! Check it!" And what do your customers do?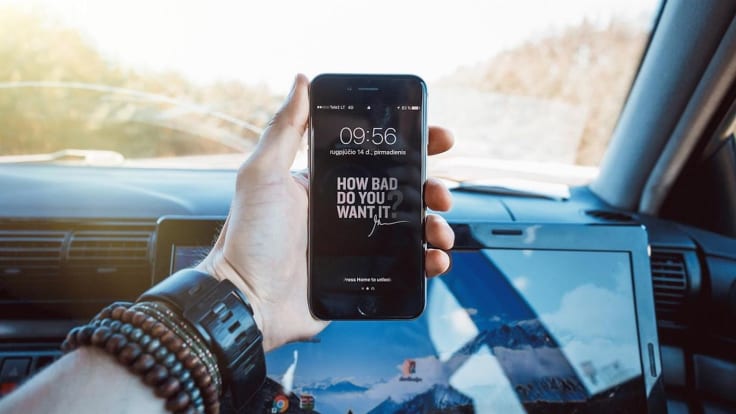 Well, curiosity always wins.
If you receive a message, see your phone flashing that blue light every 5 seconds and can't check it... Well, it's like an itch you can't scratch. So, you do it at the first chance you get. Simple human behavior.
Now, let's get down to business. Here are the main benefits and the ways you can use SMS for Ecommerce:
1. Creating better customer experience
Text messaging is a perfect way to keep in touch with your customers from the moment they purchase a product until they receive it.
Remember, a well-informed customer is a happy customer. And, when a customer is happy with your services, they are more likely to make another purchase. Also, satisfied customers are more open to receiving more promotional messages from you in the future. Thus, improving customer experience is crucial to the development of your company.
Now, there are two main ways in which you can use text messaging to create a better customer experience:
Inform your customers about the status of their order
Imagine you've just ordered a new limited-edition book in an online bookstore. You can't wait to get it, unpack it and put it on your shelf. The more precious an item you order, the bigger your desire is to get it and thus, the more difficult it is for you to wait until it's delivered.
Has it already been shipped out? When will I have it? What if it's lost? These are just a few questions that can keep you up at night.
Now, what if you received text messages with updates about your order's status? That would be great, wouldn't it?
Discover how Amazon benefits from SMS marketing strategies to boost their customers' experience, for example, boosts their customers' experience.
When you order an item on Amazon, you can enroll in SMS updates. Thus, they'll be informing you about the status of your package:
Cool, isn't it?
Ask for feedback
Another great way to improve customer experience is to ask your customers for feedback via text messages. By conducting SMS surveys you'll not only learn how to improve your products and services, but also make your customers feel happy and appreciated. Once they learn you care about their opinion, they'll have a more positive perception of your brand. Also, they'll see a human being behind your brand, not a corporation.
Remember what David Ogilvy once said: "The public is more interested in personalities than in corporations."
Text messages are one of the best ways to ask for customer feedback.
According to research, SMS open rates are more than three times greater than email open rates? That's right! SMS open rates equal staggering 98%! Also, SMS-based surveys have high conversion rate. Smart Insight confirms that 31% of consumers respond to such invitations within 5 minutes.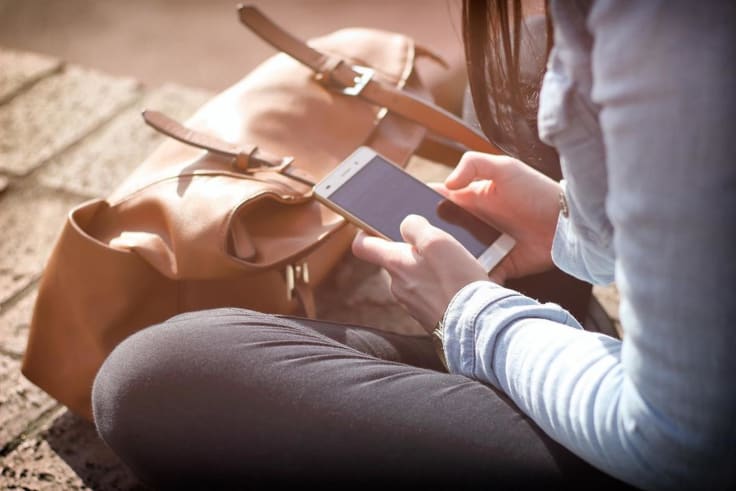 It seems that SMS is one of the best tools to conduct surveys, so why don't you give it a try?
2. Increased customer loyalty and sales
In addition to creating a better customer experience, text messaging is a great way to enhance sales as well as the loyalty of your customers towards your brand.
Consider: once your customers provide you with their phone numbers, you can start gathering information about them. For example, about their hobbies and interests. Thus, if you figure out that one of your customers likes rollerskating, you can send them an SMS informing about your new roller skate accessories that have just arrived. Clever, isn't it?
Let's take a look at two main ways you can use text messages to boost sales and customer loyalty:
Remind your customers about unfinished orders
According to Shopify, 67.45% of online shopping carts are abandoned before a customer closes a sale? It means that your sales numbers equal only one third of what they could actually be.
Research proves that many customers don't manage to purchase an online product because of a variety of other reasons:
24% of customers say that "Website Crashed,"
15% of customers admit that "Website Timed Out."
Thus, in a number of cases, cart abandonment happens due to problems with the Internet provider. Also, many customers abandon their carts because something unexpected happened, for example, they could have received a phone call with disturbing news or had to run to work. As a consequence, by the end of a day, they no longer remember they wanted to buy something in your store. It slipped their minds.
The good news is that you can encourage your customers to finish the purchase. A friendly follow-up text message can do miracles.
Examples?
Consider: the Thorpe Park used SMS to inform their customers about unfinished booking and thus, boosted their online sales by more than 5%! Pretty decent, isn't it?
Send messages with special offers, discounts and coupons
SMS is a perfect tool to send your customers weekly notifications. In fact, 66% of consumers admit that they prefer to be reached by brands via messaging over such means as email, social media or phone calls.
Thus, in order to boost sales as well as customer loyalty send your customers promotional messages. It'll encourage them to make more purchases. For example, you can inform them about special or time-limited offers, discounts or give them coupons. There are many possibilities!
A small remark: don't send your customers any notifications against their will. Inform them that they can receive messages from you if they want to. Also, teach them how to sign up for such text alerts.
Check out how Cabela does it:
Or… Ashley Stewart:
Does it work? Statistics don't lie. Prospects who receive text messages convert at a rate that is 40% higher than those who don't receive any text messages.
Writing effective text messages: tips and tricks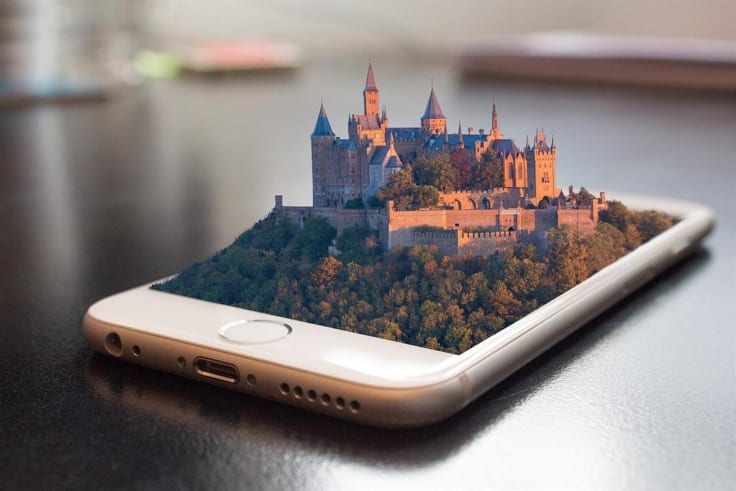 Just like writing great blog post content is crucial for your content marketing strategy to work, writing effective text messages is vital for your SMS marketing strategy to bring the desired results: more conversions and more sales.
Here are several useful tips and tricks that will help you create unique, meaningful and powerful text messages:
Personalize your message
Did you know that message personalization boosts conversions by 27.5%? It means that if you personalize your messages, your outreach will be more effective. Here's how you can do that:
Include your customer's name in the message.
Add your company's name as well (make sure your customer knows who the message is from).
Include any other personal information about your customer as long as it's relevant to your message (e.g. favorite type of wine or shoe size).
Need an example? Look below:
Include a call to action
Let's go back to high school for a moment. Do you remember Newton's 3rd Law? Don't worry if you don't. Most of us take the basic laws of physics for granted. Basically, Newton said that for every action there's a reaction. Every cause has an effect.
Now, in a perfect world, when your customer receives your message, they convert. However, that doesn't always happen. In order to turn your prospects into customers, you need to write your messages in such a way that they'll cause the desired reaction: clicking on a link and purchasing your product.
To make sure it happens, you need to include a call to action in each and every message you send. After all, how can your customers know what to do if you don't tell them? Remember, a message without a call to action is a worthless message.
Use power words
Research proves that power words, for example attention grabbers or words that evoke emotions in the reader, increase conversion rates. Make sure you use them in your text messages.
Here are several of the most powerful words in English. Use them to your advantage!
You,
Free,
Instantly,
Because,
New.
15 Useful SMS Templates for Ecommerce Sites
It's time for some practice now. Here are 15 SMS templates that will help you write your first powerful messages. Use them as guidelines and as a source of inspiration.
Order confirmation:
(name of your business): Thanks for shopping with us, (name of the person)! Your order's confirmed. To check the status of your package, click here: (insert link).
Shipping confirmation and details:
Hi, (name of the person)! Your package has been shipped. You can track it here: (insert link).
Hi, (name of the person)! Your new (product name) has been shipped to you. Estimated date of delivery: (insert a date). Track your package here: (insert URL).
Delivery confirmation:
Hi, (name of the person)! Your package has been delivered and waits for you in our shop, (insert address). You can collect it Mon-Fri, 8.00 A.M-9.00 P.M.
Ups, it looks like your package from (name of your business) has been dropped off at (name of the Post Office and the address). You can collect it any time after 9 A.M. Don't forget to bring a document confirming your identity!
Your package has been successfully delivered. Enjoy your new (product name), (the name of the person)! Thanks for doing shopping at (your website's URL). Have a lovely day!
Asking for feedback:
I hope you're enjoying your new (product), (name of the person)! Would you recommend us to your friends? 1-definitely! 2-yes, 3-maybe, 4-not really, 5-no.
Thank you for visiting our online shop (name of your business) and purchasing (product name)! On a scale 0-10, how happy are you with our services?
We're sad to see you go. You are now successfully unsubscribed from (name of your business). Would you help us improve? Here's a 5-question survey: (insert URL).
(name of the person), we value your feedback! Tell us what we should improve: 1-delivery time, 2-payment options, 3-customer support, 4-categorization, 5-updates, 6-search in the sidebar.
Special offers, discounts and coupons:
Christmas is approaching. Have you already bought presents for your loved ones, (name of the person)? If not, check out our new limited-edition winter accessories here: (insert link). Write "love it" to receive 10% discount.
End of season sale in (name of your business)! Get up to -50% for leather jackets, bags and wallets. Hurry! The offer lasts until Sunday, (insert date).
(name of a person), thanks for shopping with us for over a year now! To express our gratitude, we're sending you a $10 coupon for your favorite books. Here's your code: (insert the code). (name of your business)
Buy 3 and get 1 for free! Hurry! The offer lasts till Monday, (name of the person)! Sign up now and shop online for your favorite (product names) on (your website's URL).
Hi, (name of the person)! Don't miss our new winter collection! Type in (insert code) to receive 15% off: (your website's URL).
For more creative templates, click here or here.
Text Messaging: Use, Use, But Don't Overuse!
Whereas text messaging is a great strategy to increase sales, you need to be mindful of the number of messages you send to your customers. Nobody likes receiving dozens of messages daily on their phone, email and social media. There's a limit to everything. If your customers decide that you're pushing things too far, they'll unsubscribe.
In order to make sure your SMS marketing campaign works, remember: be effective but not invasive!