Showing top

0

results

0

results found
Showing top

0

results

0

results found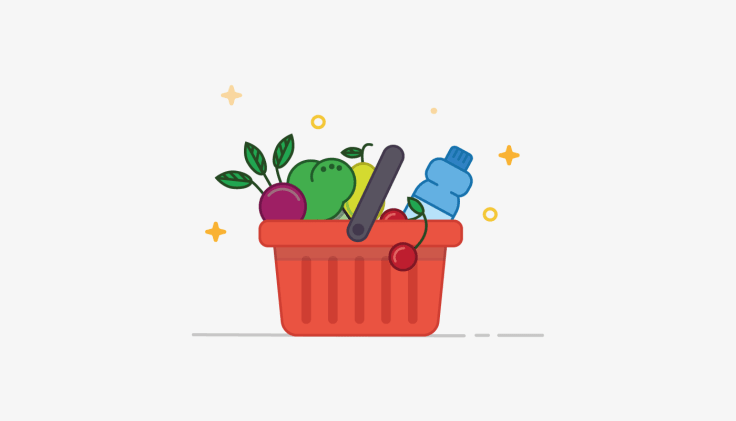 Web marketers talk a big game about bounce rates, click funnels, and traffic patterns. Sure, all of these are unquestionably valuable, but let's face it. What really matters is how well your site performs at the close. At the end of the day, closing the sale is how you get paid.
Shopping cart checkout is an eCommerce business' closer. This is where a minor tweak can make the difference between zero and hero.
We'll help you create an awareness of the most important aspects of your shopping cart checkout, helping you optimize your checkout flow for the best results possible.
Shopping cart checkout rule #1: make your cart visible
The goal of an effective shopping cart is to make purchases effortless — even for the laziest humans on the planet.
The moment a consumer adds an item from a product page, that visitor should know where to check out. They should see your shopping cart waiting for them.
Retailers use pop-ups that say "Added to Cart!", notifications leading the visitor's eyes to the cart location (usually top right), or even animations that direct visitors to a pop-up cart.
As simple as this sounds, many online retailers get this wrong. Remember, the slightest disturbance in your checkout flow could mean a huge change in your conversion rate, and ultimately money slipping through the cracks.
We aren't talking about most customers. We are talking one or two customers out of a hundred, which add up to 2% of your annual revenues. It adds up!
Mistake #1: Your visual cues don't command attention. If your site's color scheme is blue and white, your notification should be something that contrasts. There is a reason Facebook notifications are red.
Mistake #2: Your "check out now" area is hidden. When a visitor places an item into their cart, you would be missing out by not inserting a CTA that nudges them toward checkout. Creating a popup that shows cart contents and a "Pay now" option can greatly improve conversion.
Shopping cart checkout rule #2: navigate your customer to the cart
Once an item is in the cart, there are two routes you can take.
Notify visitors they have added an item into their cart and let them continue scrolling around your site. This is usually what most online retailers use. This is a good strategy if you operate a business with multiple goods and consumers that usually buy more than one type of item at a time. By not disrupting their shopping process, they are able to buy more products.
Pro tip: Adding a "Customers who bought this also liked: X, Y, Z" option could work well here if you have complimentary products to upsell.
Take users to the checkout process and encourage them to complete the checkout. This works well for eCommerce businesses that are primarily selling a single type of product with a handful of feature variations. If this process is used incorrectly, it might turn off users all-together, so use it wisely.
Shopping cart checkout rule #3: cart contents
The default setting for indecision in e-Commerce is cart abandonment.
As we move further along the checkout flow, things tend to require exponential simplicity. The two main factors to focus on for your cart contents are:
Control — Users have easy ways to modify, add, and remove products
Visibility — The cart is extremely clear about what it contains and how much it costs
The control factor is pretty straightforward. The slightest frustration about not being able to remove one item from their cart could cause a potential customer to abandon the transaction altogether.
Cart clarity means displaying everything from the item cost, expected taxes, shipping, and any other pertinent information. 56% of shoppers abandoned their cart after they were presented with unexpected costs. If a shopper committed to a decision to move forward past the first check out step, they will be more hesitant to make another decision if the cost changes.
Your information is safe with us. The number of accounts hacked in the last five years is over a billion. If there isn't a 100% guarantee of security on your site from credible sources and safe payment methods, you can kiss the majority of your shoppers good-bye. Make this information prominent, and locate it near the "Pay Now" button or next to areas where sensitive information must be entered.
Shopping cart checkout rule #4: Make the payment process easy
A clunky multi-step payment page will kill your conversion rate. Each step erects an additional barrier for consumers, leading to more questions, wasted time, and frustration.
Most shoppers have an auto-fill form for their information, so allow them to work their magic.
Having a bulky one-pager isn't necessarily better. Keep your checkout steps simple:
Shipping info,
Payment method & information.
Review & confirm,
"Thank You" page.
Build up commitment and show consistency in your steps — similar to Cialdini's Principles. These time-tested principles ensure you do not ask too much up front from your visitors, and it gives them the subconscious satisfaction of completing each task. Their prize is the product they wanted. Your prize is a happy, paying customer.
Loyalty Plans: Put the Cart before the Horse
Some websites force prospects to register for a new account before they complete their purchase. Sure, it makes sense to put the horse before the cart, right?
Allowing users to create accounts on your site can have a tremendous impact on your business, but so many eCommerce sites get this wrong.
Asking visitors to sign up before they make a purchase, or even forcing registration before checking out causes 25% of visitors to abandon the checkout process. Yes, that little registration button makes them run for the hills.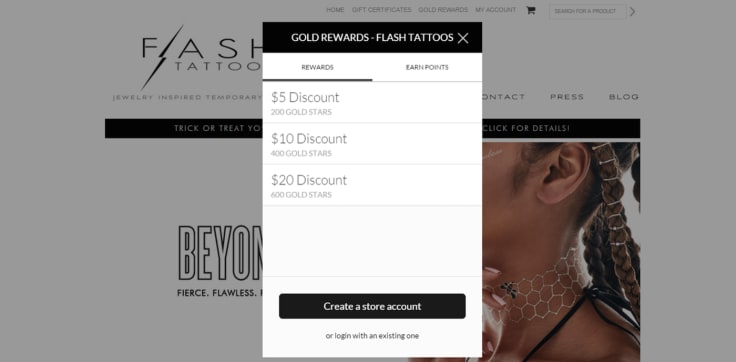 Establishing a long-term relationship with your customers should be the objective for every business, but there is a right way and there is a wrong way.
The right way is to offer the option to create an account after they have completed the transaction. It's not as big of an ask since you have most of their information from the payment pages. All you have to do is ask for permission to create the account, and possibly offer an incentive (ie. free shipping on your next order). And they can do it. Easy, painless, simple.
Avoid cart abandonement
Perfecting your shopping cart checkout requires you to benchmark your process to industry best practices and following consumer trends. If you are starting from scratch, the best approach to perfecting your cart checkout is to visualize how your customer finalizes their order and then figuring out how to remove as many steps as possible in order to streamline it.
You are on a mission to collect the necessary information to process the order, while simultaneously trying to eliminate any extraneous annoyances and distractions that could potentially cause cart abandons. Then, it is time to start considering adding incentives for future purchases through email collection, subscription, and account creation.
Be sure to integrate all segments of your cart checkout before releasing a live version, as account creation might precede the information gathering sections, and if done correctly, can reduce the need to collect information in the next steps. Then, it is a matter of constantly iterating to develop a checkout flow that works best for your business.