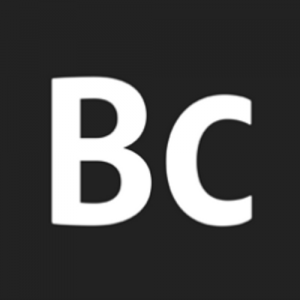 Adobe Business Catalyst
Exchange data between LiveChat & Adobe Business Catalyst.
Thanks to connecting Adobe Business Catalyst with LiveChat, you can deliver customer service using the most popular communication channel.
Depending on your needs, you can choose which customer data should be sent to and received from Adobe Business Catalyst to LiveChat. From now on, you can display customer data during chats and provide support that responds to customer expectations.
Adobe Business Catalyst is an all-in-one hosted Content Management System that brings together all the features you'd need to build and manage a business website.
What makes Business Catalyst useful is that no backend coding is required. Users can create fully functional websites by using the built-in modules. The solution comes with e-commerce, marketing, and reporting & analytics tools. To add to this, it offers SEO features, 301 redirects, canonical URLs, customizable meta-tags, and the integration with social media and Google Search Console.
Key Features
Greetings
LiveChat can detect when visitors take certain actions on your website and issue chat invitations based on these actions. For example, you can send a personalized invitation to a visitor who has seen several of your help pages or contact a person who visited you for the first time.
Professional customer service tool
With LiveChat for Adobe Business Catalyst, you can create a professional Customer Service in no time. Grant your customers the possibility to reach out to you, whenever the need arises. Show them that you are always there, ready to answer any of their questions on the spot.
Eye-catchers
With our modern chat window and eye-catchers, you will not only grab your customers' attention but also enrich the visual side of your store. Add LiveChat to your website and kill two birds with one stone.
Ticketing system
We want to offer you a full package that includes not only a powerful chat tool but also a ticketing system – so you can provide your customers with 24/7 service.
Display customer data during chats
Thanks to basic information about your customers you can offer more personalized help and boost customer satisfaction.
Send and receive data from Adobe Business Catalyst to LiveChat
You can select which data will be sent to and received from LiveChat. Depending on your needs, you might want to select different fields. Try starting with both options in Visitor Details checked and also select Customer Data and Ecommerce Data options your agents might need.
Benefits
Gain a competitive advantage over competitors
A competitive advantage can be obtained by managing your products more effectively, and having good relationships with customers. With LiveChat, you can communicate with your customers in a channel they prefer while providing a superior customer experience.
Turn visitors into customers
All website visitors are essentially sales opportunities. Once installed, LiveChat makes it easy for you to communicate with browsing visitors, build better relationships, and close more deals.
Build trusting relationships with customers through live chat
With live chat, you can have a direct contact with the customer that allows you to maintain and improve loyalty to your brand.
Ratings & Reviews
How would you rate this app?
Tutorial & Support
Contact
to get help and support. You can also suggest improvements or request new features in the upcoming versions of Adobe Business Catalyst.