LiveChat updates
We like to stay fresh!

21 August 2019
Now, when you add LiveChat to your Shopify store you get a couple of features that make supporting customers and selling easier.
Use Product Cards app out of the box when you add LiveChat to your Shopify store
What better way to engage customers than to send a personalized card with an image, a description, and a link to a product page in your store.
View essential LiveChat metrics in your Shopify admin
Stay on top of your support goals with LiveChat dashboard, no more switching between apps.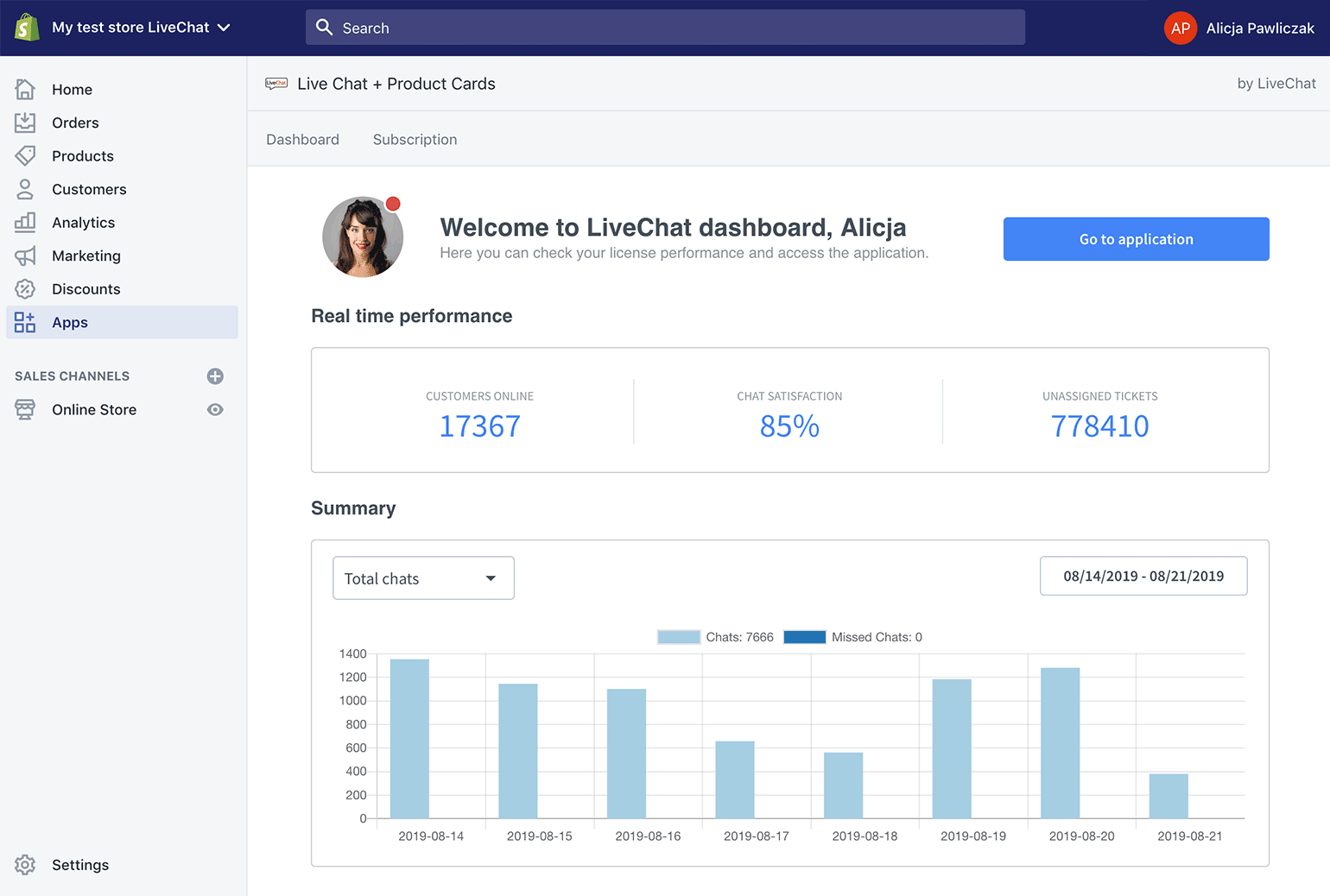 Connect multiple stores to one LiveChat license
Perfect when you have many stores but one customer service team.
Learn more
LiveChat for Shopify + Product Cards is available to install from the Shopify App Store.
Learn how to connect LiveChat to your Shopify store in our help center.
Tell us what you think