Showing top

0

results

0

results found
Showing top

0

results

0

results found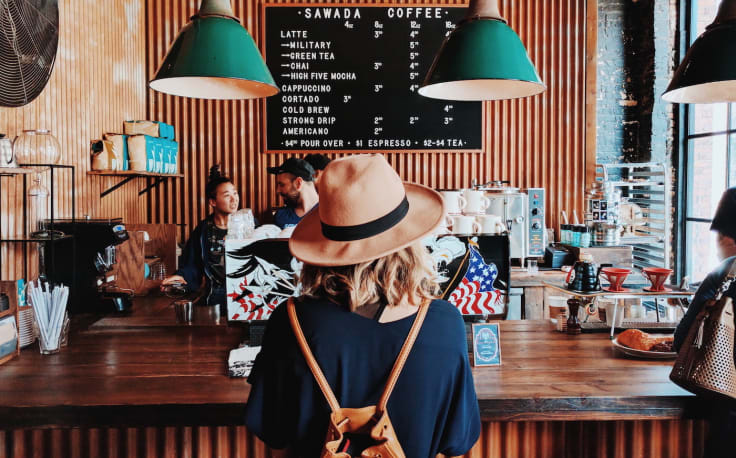 We always talk about how to make great customer service but we rarely wonder why is customer service important to an organization. Once we find out, we'll have a bigger motivation to improve it.
When it comes to customer service, a simple "it increases your sales" might not be enough. There's so much more to it. The true value are your customers and they can give you much more than just their money.
Let's take a closer look to find out why customer service is important to a company?
#1 Priceless customer feedback
One of the best things customers can give you is their feedback on your product. We all know, you, developers and all the people who work in your company have a certain look at the product and the communication you chose, but customers see it slightly different. And that's a good thing. They have a fresh look and they can put a light on things you might not certainly see after working on something for so long.
Obviously you need to treat feedback wisely and don't implement everything your customers ask for.
One of the best ways to gather customers feedback is through the everyday conversations you have with them on chat. The other one I recommend is through the Net Promoter Score. By simply asking one question, you can reach all of your customers and get feedback from them regularly.
Through this feedback you will:
know what still needs to be improved in your product,
know how many customers are likely to live and react at the right time,
identify the most happy customers who can become your advocates,
improve customer retention,
get actionable insight to create a better customer experience.
Read about what is Net Promoter Score and how it can help your company.
#2 Publicity through social media
No matter if your customer service is extremely good or bad, you can be sure you'll hear about it on social media. Customers know they can expect a lot these days, and whenever your performance is poor, they are "happy" to inform the rest of the world about it. Can you blame them?
Bad customer service doesn't even need to take place online for it to go viral. I guess we all know Comcast being famous from bad customer service. In this video you can see how a customer wanted to reach a Comcast's representative and how it all went wrong.
Customers fight a lot to have their rights respected. Yet many companies hide behind policies or some invalid logic that is often not in the customer's interests. Eventually, when a customer threatens to describe the whole case on social media, that's when a company backs down. Suddenly, they change their attitude and meet customers half–way. It turns out,what a customer wanted to achieve from the beginning was possible, but they needed to fight a little for it.
No matter the outcome of the situation, it all causes bad experience, which customers share with close ones and not only. Even if they don't decide to describe it on social media, they create word of mouth anyway. That's because the longer it takes to resolve the issue, the more emotions are involved.
Imagine, you sent back a destroyed item for 300$ and you haven't heard back from a company. I can't imagine the anxiety and frustration. Going the extra mile for a customer sometimes to avoid bad word of mouth is always worth it.
#3 The face of your company
People mostly buy things online these days and customer service agents are the people your customers mainly have contact with. It's naturally that they set the tone for the whole organization – whether it's more official or casual.
That's why you should think through your communication strategy and make sure every rep knows how to communicate with the customers so it's smooth and consistent. You shouldn't leave customer service up to chance and random people. It's a serious job and it represents your company. So don't forget, agents require proper product training and customer service guidelines.
Also, not everyone is natural in talking with people, so it's a good idea to also train reps in positive communication.
#4 It helps you stand out
Many businesses are alike these days. A decent product, a proper website, the same marketing talk. Since customer service is provided by real people, it's one of the things that you can stand out with. You can be real to yourself when you help your customers on chat, through emails or when you answer their tweets. Being natural is always received better by customers than having a stiff and official tone.
Here's an example from our chat:
If you don't have a live chat tool, you can test LiveChat during a 30-day trial. You'll quickly realize that it's difficult to be stiff and formal while chatting!
OK, but what if you currently don't accept chats and you won't be able to help customers through emails because you're on vacation? That sucks, but there's a way to make their day better in spite of the inconvenient. Set up a funny out of office message, like Mike Baird, Premier of New South Wales, Australia:
"Thanks for your email. I'm currently on holidays with my family for the first time in (what seems like) forever. For urgent matters, Gladys will help you. She doesn't have a cape, but she is basically superwoman. See you real soon NSW, Mike."
Even though he left for a vacation, he made sure the customer service is backed up and he provided customers with a great experience. If you're interested in more out of office messages examples that will make you stand out, check out my post: Funny out of office messages to make your customers smile.
#5 Create better customer experience
Customers are no longer concerned merely to satisfy their basic needs. They want to create an emotional connection with the brand they're buying from. That's why you need to meet their needs not just rationally but also emotionally. You have to create memorable lasting experiences. Customers are willing to pay more to get those. They regret choosing a little cheaper store with a grumpy salesperson which puts them in a bad mood (I always do).
Customer service can help you achieve that. You want to run a store to which people specially go to. Or they buy on your website because they know they can have a chat with amazing, supportive reps.
Customer service at its best
Customer support is an integral part of the product experience. Today the line between products and services is blurring, and customer service has become part of the product itself.
Having a good product without a great customer service won't bring you success and vice versa. You won't achieve success with a good product without a great customer service. Keep in mind why customer service is important to your company and show it to your customers every day.