Showing top

0

results

0

results found
Showing top

0

results

0

results found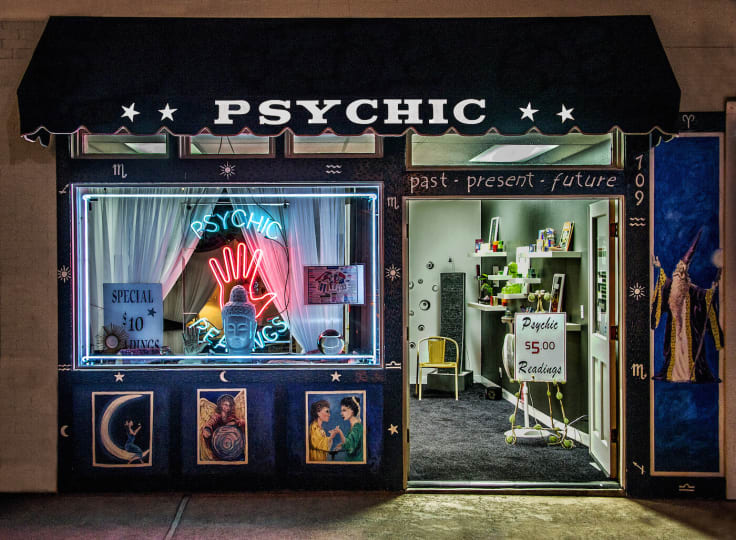 As 2014 ended, marketers discussed business trends for 2015. As always, their predictions seemed more or less accurate and, in most cases, terribly obvious. For example, I've read that in 2015 marketing will "shift from globalization to personalization". Sounds impressive, but wasn't the concept of personalization born about 10 years ago and hasn't it been taking over the market since then?
Other obvious buzzwords for this year included: engagement, social media, content and mobile marketing. All of them happen to be the same slogans we heard in 2013. And in 2012. And earlier too.
This makes me question the point of foretelling the future of marketing. Can you do it if you're not a visionary? I need to admit that I was also tempted to play the forecaster role, but finally, I've decided to focus on something different. I have no intention of predicting the top trends for 2015. Instead, I will reveal some of the improvements in customer service that your customers would love to see in 2015.
Easy solutions do the best job
During the last couple of years, many business owners have finally found out that customer satisfaction is key to higher revenue as if that wasn't pretty obvious before. When everyone finally agreed with this rather archaic statement, it turned out that many companies still fail to make their customers happy. Therefore, here is my first suggestion for 2015 – I want companies to find out what their customers' problems really are instead of making blind guesses.
Pleasing the customer at all costs does not have to be expensive and sophisticated. One of my favorite examples of a simple improvement is the idea Pizza Hut had. In short: they have installed an electric oven on a delivery bike, which allowed them to bake the pizza during the delivery.
They resolved two problems in one go: the delivery time was much shorter and pizza's quality was as good as in the restaurant. That makes two wins for customers and one great win for Pizza Hut.
Politeness pays, impoliteness does not
Our comfort and well-being is influenced by others. The same rule applies for customer experience. Can you recall a situation when you witnessed a fuss caused by a rude shopper or restaurant guest? Such situations are unpleasant not only for the staff, but also for other customers. That's why business owners should encourage polite behavior among customers.
Although it may sound serious, it can be done in a funny way. It can also be a great advertisement. The most popular example is the Petite Syrah – a French cafe that became famous after offering discounts to polite customers.
The nicer you ask, the cheaper is the coffee. "Please" will give you a discount of about $3.60, "good morning" and "please" lower the cost of coffee from $9 to $1.80. As easy as that!
In another example, LeSean McCoy, a star NFL player, was called out for his bad behavior. The owner of the PYT restaurant, where the incident took place, decided to share a picture of the bill with rather a poor tip. The player was mean to the staff and gave a whopping $0.20 tip on a $60+ order.
McCoy was smashed by the public opinion as the tip was offending for the staff. Not only because the waiter did his best, also because tips are one of the main sources of income for waiters.
This story is a great example of a business owner who is not afraid to vouch for his employees, even if it may seem a little harsh. I am also pretty sure that this was a good lesson for bad tippers, especially for one Eagles footballer. McCoy may call the whole case "bullshit" but he ended up with having his wikipedia page updated with this embarrassing anecdote.
Time is money
My next wish is related to customer service in its traditional form – the call center.
There are a couple of reasons why I hate contacting customer service by phone. My worst nightmare is the IVR, more widely known as the automated phone system. I guess it was created to help someone but definitely not me! It's pure evil.
I lose patience in a flash when I have to press more and more buttons, trying to reach the desired destination and not knowing where am I in this virtual maze. The terrible "hold" music is yet another reason why this system sucks. In most cases, the music is really bad and even if it's not that bad, the sound quality makes it worse.
But it's not the only irritating thing. There is another horror: filling out contact forms and contacting companies via email. How long does it take to respond to an email? The business etiquette says that responding within 24 hours is a good response time. But it still feels like the eternity when I need to have a problem resolved. That's why my next wish for 2015 is: respect my time, for heaven's sake!
In my dream world, understaffing and low investment in customer service are not problems anymore. Automatic telephone systems are replaced with support agents who are not overloaded with work and are able to pick up after one or two signals. And we suddenly discover that making a phone call is no longer a pain in the neck and can actually be quick and effective!
Since companies are hiring a sufficient number of agents, they are able to deal with incoming emails within a few hours after the email was received. These businesses also start using chat on their websites for those who do not want to make calls (you also can do that by signing up for a free LiveChat trial). Thanks to that, customers' feedback looks like that:
More empathy, please!
Empathy is a great part of human-to-human relations, often underestimated as a part of doing business. Many companies have strict guidelines for customer-employee contact and that in many cases makes the customer experience even worse. For that reason, my next wish is: less sticking to the rules and more empathy!
The best example of this approach is a story of Trader Joe's grocery store and an 89 year old customer who was snowed in and wasn't able to drive and buy food. His daughter called several markets asking for a delivery, but no one agreed since there was a storm coming. She ended up calling Trader's Joe who usually do not deliver goods and, to her surprise, they agreed to do that.
During the phone call, Trader's Joe's employees helped to choose low-sodium products, completed the order, informed that there will be no charge for it and ended the call by saying "Merry Christmas!" The food was delivered 30 minutes after the call. In the end, whole story almost immediately turned viral, bringing a lot of attention and words of appreciation to Trader Joe's.
Let it be a good year for customers
Roy H. Williams said that "the first step in exceeding your customer's expectations is to know those expectations". We all want to know that the company does its best for our satisfaction. We want to know that our time is respected as well as well-being. No more and no less. And the beauty of their simplicity is that they do not require much effort; only more empathy, analytical thinking and creativity.
And my last, completely personal wish is that we forget about future trends and concentrate on the features we could improve now. We don't have to bend over backwards to do that. Let's think of simple solutions, good atmosphere and about saving our customers' time. We all might be surprised how little is needed to make a great change.
Let's start to act and leave predicting the future to psychics.
Photo courtesty of Russ Allison Loar via Creative Commons.