Showing top

0

results

0

results found
Showing top

0

results

0

results found
8 min read
Sep 19, 2022
Time is of the essence in customer service. Whether it comes to page loading speed, product and service delivery, or the responsiveness of a support team, time can make or break the experience of your customer. Experience has become a product, and one of its most important ingredients is a fast customer response time. If you want to provide lightning fast answers, just stick around.
No one likes to wait, especially consumers.
The expectations regarding customer service continue to grow year after year. Research shows that waiting on hold is the ultimate annoyance for two thirds of consumers, with 82% of consumers expecting an immediate response from a customer service department.
This need for speed also pops out of data collected by live chat providers, such as LiveChat. The recent Gen Z Communication Trends Report shows that the average response time has dropped to around 40 seconds. Just two years ago it was 52 seconds on average.
The good news is that you can improve responsiveness without hiring new employees. If you're up for increasing the responsiveness of your customer support team and want to accommodate the needs of future consumers, you should consider using a knowledge base.
What is a knowledge base?
A knowledge base is an online, searchable library of knowledge resources about a product or a service. This can include guides, how-tos, FAQs, legal information, or any other piece of information that may be important to a customer. The idea behind a knowledge base is that it should be a one-stop shop for all customer questions.
It's like Wikipedia for a business, but better – it looks better, it's easier to use, and there's more media within the articles including images, videos, or GIFs.
Organizing and maintaining knowledge resources should be easy with various knowledge management features. Here you can have a look at how simple it is to create a knowledge base article.
A knowledge base helps both sides as it can be used internally, by customer support agents, and externally, by customers for self help. It's a win-win.
In both cases, it speeds up customer response time.
Benefits of a knowledge base for support teams
A knowledge base can bring a massive relief to a customer support team and an entire organization. There are a few benefits that improve the overall operational efficiency of a business, for example:
Improving communication
Lowering workload
Reducing costs connected to repetitive queries
Organizing knowledge
Onboarding new employees faster
Prioritizing work
Most of all, a knowledge base also improves customer response time.
With all the information neatly covered and organized in a knowledge base, your support agents can quickly find and share a help article that solves a customer's problem. There's no need to spend time crafting the same, often lengthy, answers over and over again. This can be a killer for the motivation of your team.
With a knowledge base within reach, an agent just browses the knowledge base, finds the right help article, and shares it inside the chat with a customer.
Of course, to be able to do it quickly, knowledge resources have to be neatly organized and accessible, so agents can find what they're looking for without any hiccups.
This workflow can be improved even further.
Integrating a knowledge base with a live chat
Some knowledge base tools can be integrated into live chat software.
With such an integration, agents can access knowledge resources directly inside the chat widget, so they have all the knowledge resources they need right where they need it.
Agents can browse a knowledge base right next to a conversation with a customer, and share it to the chat with one click. Most knowledge base tools come with a smart search engine. This allows agents to find the right help article quickly and easily, without having to browse through the entire library. The search engine will automatically suggest the most relevant articles based on the keywords used.
Agents save more time because they don't have to switch tabs and navigate between knowledge resources and a conversation with a customer.
Consequently, they decrease customer response time even more.
An integration between a live chat software and a knowledge base is a game-changer for every customer support team.
The combination of those two tools helps agents work smarter, not harder. With all the necessary resources readily available, they can focus on providing an excellent customer experience instead of wasting time trying to find the right answers.
If this sounds interesting, see how to add a knowledge base to LiveChat.
Turn Gen Z visitors into customers.
Free 14-day trial Omnichannel messaging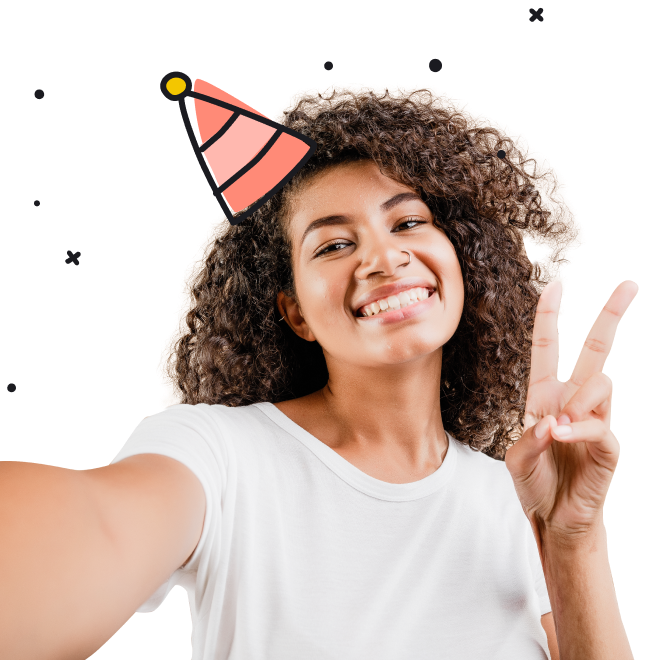 Knowledge base for customer self service
What's the best customer response time? It's the one you don't have to worry about. This brings us to self service which is another application of a knowledge base.
It's a quick and easy way for customers to resolve their problems on their own. This can be achieved with the help of automation, like chatbots, a community forum, or a knowledge base.
A knowledge base can be used as an external help center where your tech-savvy customers can find solutions anytime they want. And there's more and more tech-savvy customers to come.
In fact, Gen Z consumers are more confident in solving issues on their own than other generations. Zs are the first generation born into the internet, so using Google and Wikipedia is no mystery to them.
Also, millennials, who currently are the largest segment of consumers, are second to zoomers when it comes to digital literacy, so it's a must to include them as well when considering setting up a self service help center.
A study by Microsoft showed that 74% of customers feel frustrated when they can't find answers to their questions on their own.
On the other hand, 51% of customers said they would leave a company because of bad self-service experiences.
From your customer's standpoint, self service eliminates the friction connected to communication with an agent. There's no need to contact your customer service department, describe an issue, discuss it, or await the resolution from an agent who may be working in a different time zone. Another factor that can disrupt communication and hinder customer response time is the excessive workload of agents. They simply might not have enough time to answer customer requests in a timely fashion.
Self service improves customer satisfaction as it provides your customers with quick resolutions to the most popular issues any time of day or night, regardless of the time zone and the working hours of your customer support team.
Put your knowledge out there
It's important that the knowledge base is easily accessible. There are two ways for customers to access your knowledge base.
One way is through your website, where your knowledge base is linked in the navigation. This is a common practice used by companies of all sizes.
Another smarter way to promote self-service among your customers is by integrating it with your on-site live chat software.
By doing this, you allow your customers to browse your knowledge base directly inside the chat window. After opening the chat window, a customer who wants to request support can first browse a knowledge base to look for the solution to their problem. If they find it, they can read it right there, inside the chat.
Your customer will only contact your support team when a solution isn't there.
Of course, it's impossible to prepare your knowledge base for all the problems customers may face. There will always be harder nuts to crack. However, there's usually a great deal of repetitive issues or frequently asked questions which can be solved by your customers on their own.
If you want to learn more about it, make sure to check out this article.
Improved response time equals improved satisfaction
Given the fact that your competitors are just two clicks away, customer care is crucial for any business.
It's particularly important for Gen Z who are less forgiving when it comes to response time. Getting your response time below 52 seconds on average might be hard, but it's worth pursuing. In the end, everyone will be happier with faster answers.
The good news is that a knowledge base can support you in providing excellent customer care and help with responsiveness. By investing time in curating your content and making sure it's relevant, accurate, and updated, you give your customers the best chance to find solutions on their own.
At the same time, you take some of the load off your agents, so they can focus on more difficult tasks and provide an even higher level of care to those who need it the most.
When done right, a knowledge base is a powerful tool that can help you improve customer response time, and as a result, your customer satisfaction.