Adding KnowledgeBase widget to LiveChat reduces distractions and response times. It lets you display your help docs in the chat screen making it super snappy to search and copy answers when replying to a customer.
Easy peasy installation
To start using KnowledgeBase, head to the Apps Marketplace in your LiveChat admin panel. Find the KnowledgeBase App and click the Install button.

Once you install the app, all your agents should see the KnowledgeBase plugin in the top-right of their LiveChat.

From there, everyone on your team can search and view help articles you've created, such as FAQs, best practices, and user manuals.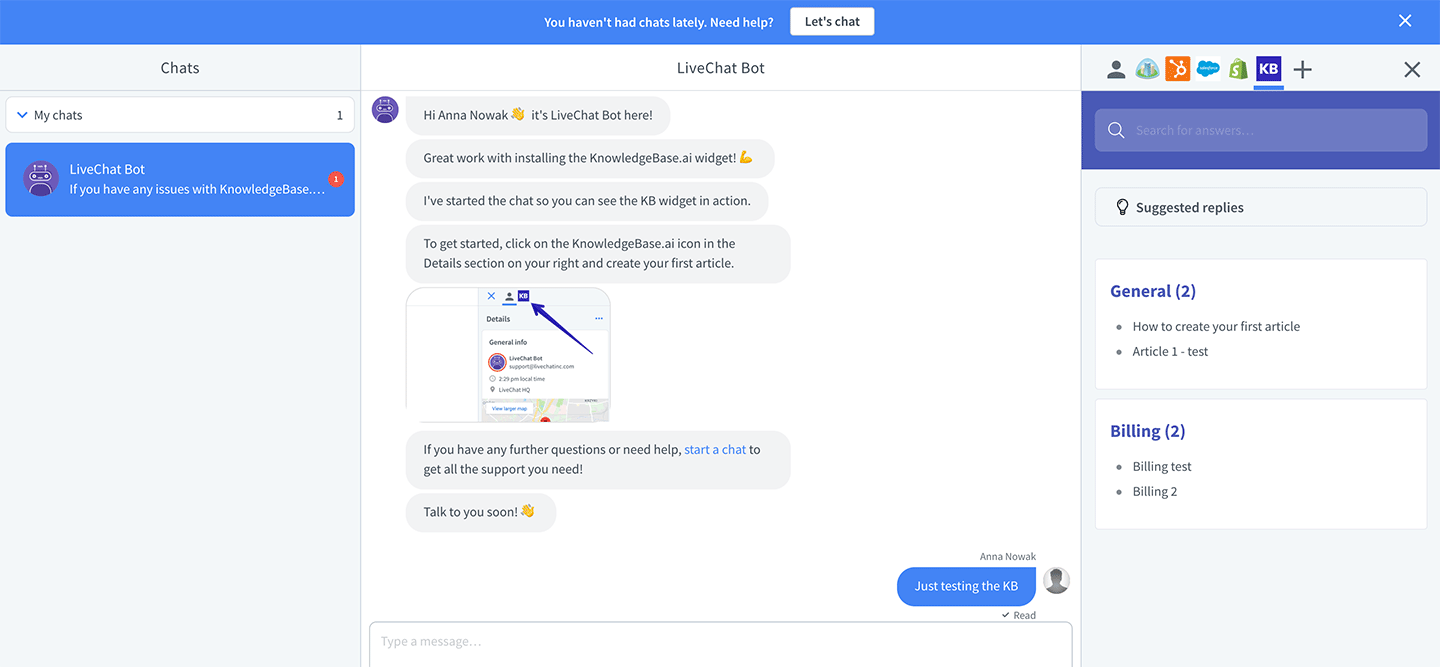 Writing your first article
If you haven't created any articles in your Knowledge Base yet, you can do so by clicking the Create article button inside your KnowledgeBase application.
This button will take you to the KnowledgeBase app where you can start building your content.

As soon as you publish your first article, it will show up in the Knowledge Base in LiveChat sidebar. For more information and best practices on writing articles, see how to Create your first KnowledgeBase article.
Tip: if your article doesn't show up in LiveChat, hit the refresh button in Knowledge Base plugin to load new articles.