Add KnowledgeBase to the LiveChat Agent app to let your representatives access your help documents right in the Chats section. This will reduce their response time, as they can search and copy content and links without switching to another tab or window.
Easy installation
To install KnowledgeBase, find it in the Marketplace in the LiveChat Agent App.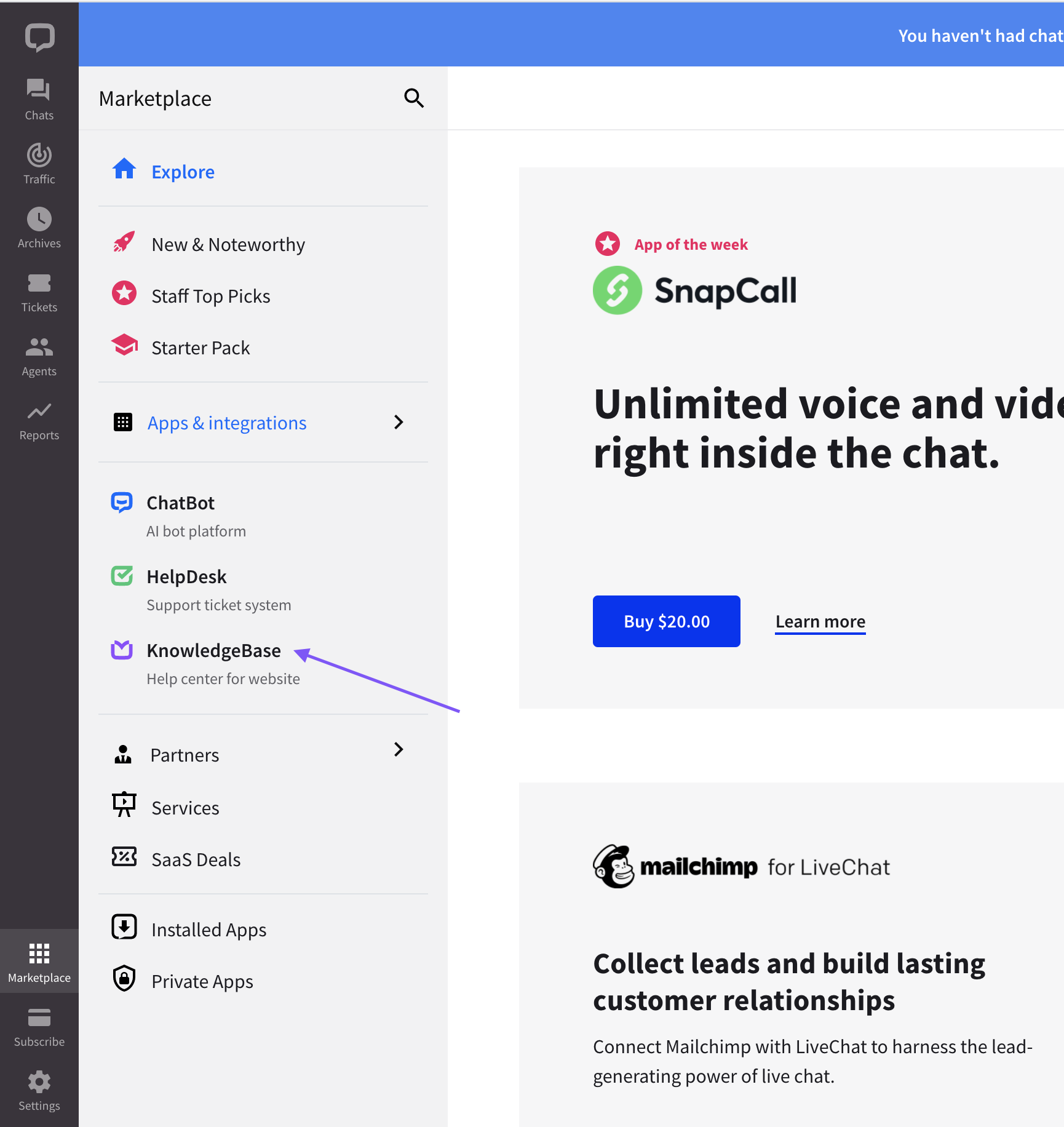 Select the Install button.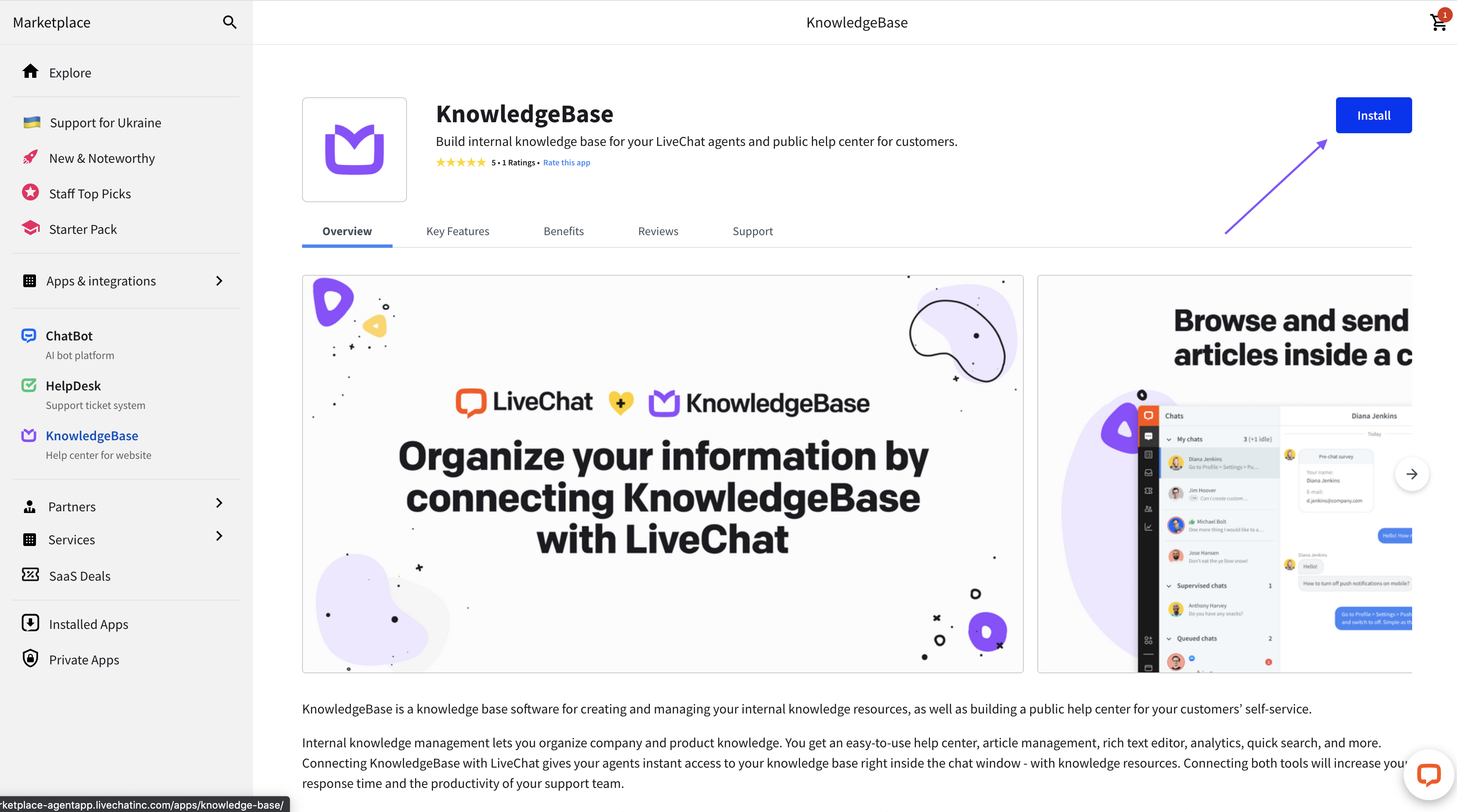 Select the Install button.
Now, you will be able to see the KnowledgeBase plugin in the Chats section of the LiveChat Agent app.

Open the widget to be able to easily view and search the KnowledgeBase articles you've created.
Create articles
If there are no articles in your KnowledgeBase yet, you can add them right from the widget. Select the Get started button.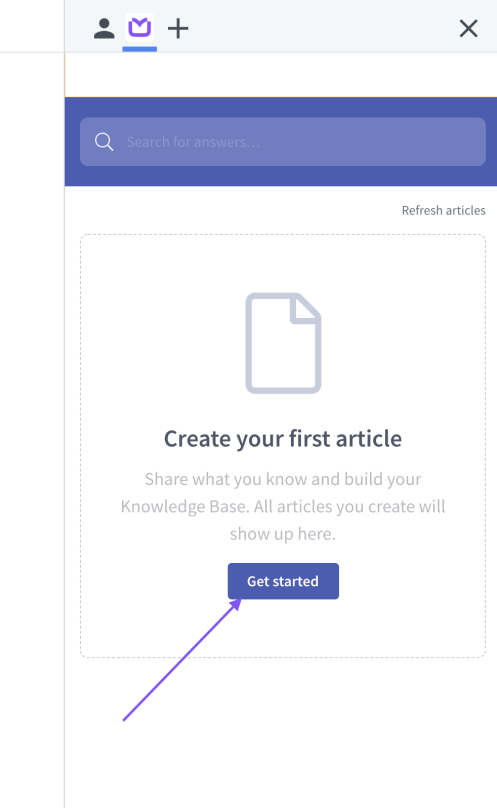 You will be redirected to the KnowledgeBase app, where you can create your content.
The articles you publish in your KnowledgeBase will be accessible in the KnowledgeBase widget in the LiveChat Agent app. Learn more about creating engaging articles that support your customers.
Tip: If you can't immediately see your article in LiveChat, refresh the KnowledgeBase plugin.
To learn more on how to use the Knowledge Base, check out these articles:
To learn more on how to use the Knowledge Base, check out these articles: