KnowledgeBase lets you search and display all your help content in the sidebar in LiveChat.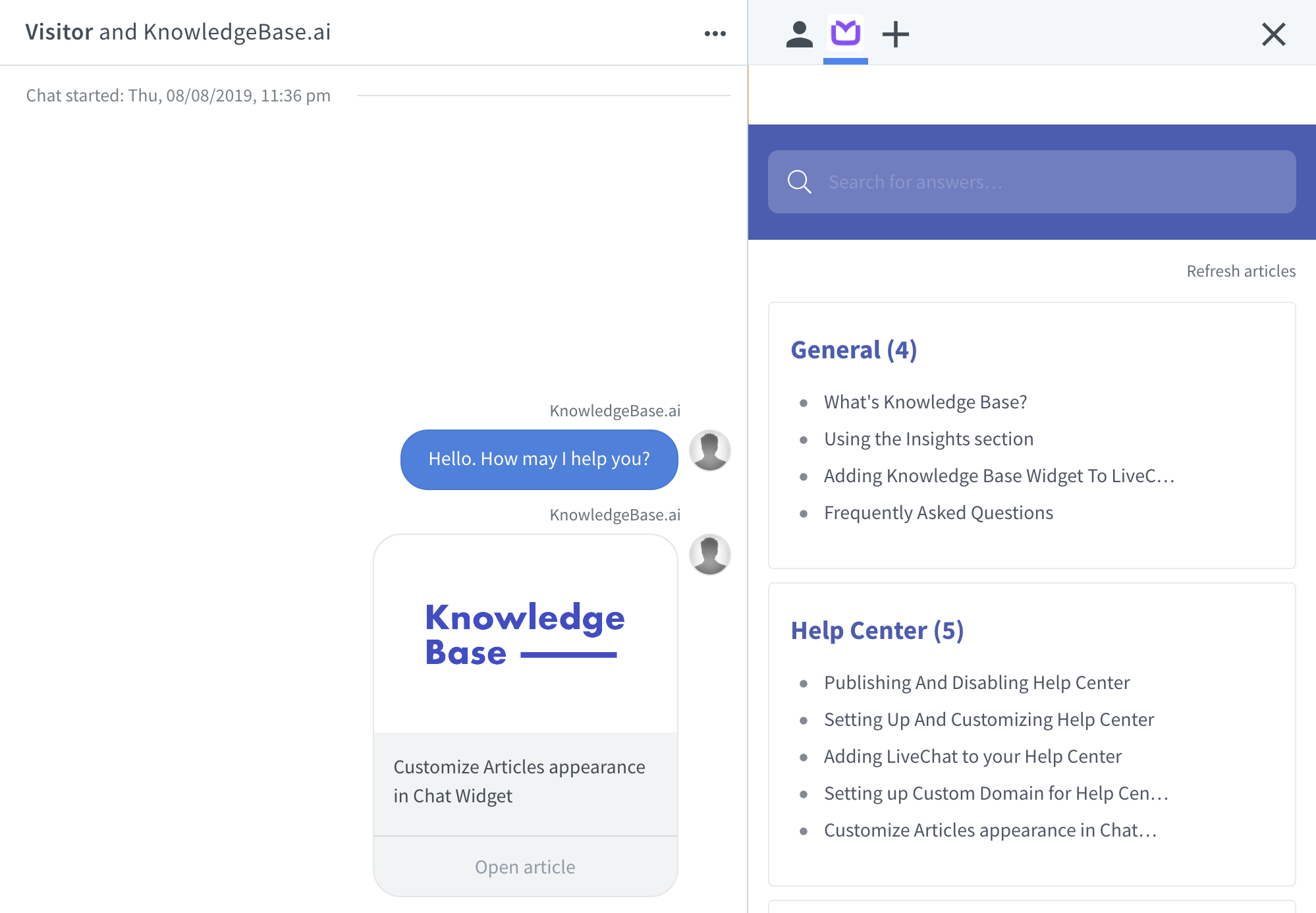 It helps you support your customers faster by bringing relevant help articles into your workflow. No more navigating to separate pages when chatting to customers - it's all right at your fingertips.
Knowledge Base is open to all LiveChat customers. You can access it with the same login and password you use for LiveChat.
Easy peasy installation
Knowledge Base plugin consists of two parts:
web app where you add and manage your help content,
widget, which displays all your articles in the sidebar in LiveChat.
To get it to work, head to LiveChat Admin Panel and install the Knowledge Base plugin from the LiveChat marketplace.
As soon as you publish your first articles, they will appear in your LiveChat sidebar, where you can navigate through topics or use a quick search to find relevant content.
To learn more on how to use the Knowledge Base, check out these articles:
To learn more on how to use the Knowledge Base, check out these articles: