Showing top

0

results

0

results found
Showing top

0

results

0

results found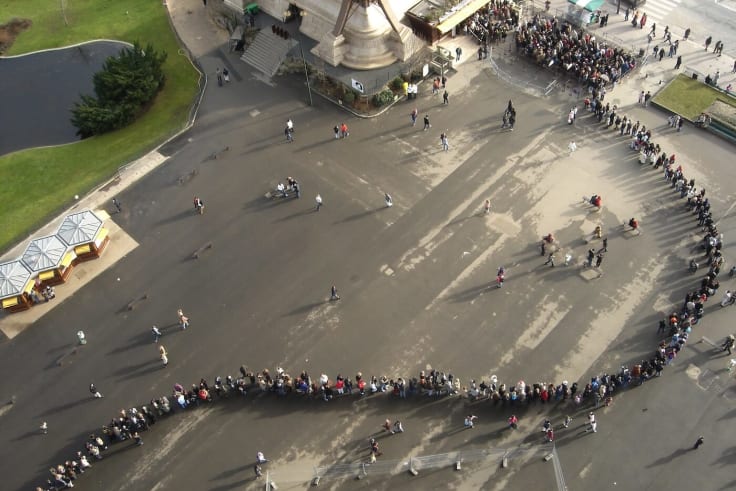 We are all customers. And we all get angry with similar things, mostly with bad customer service. However, for some reason, we rarely draw any conclusion from it.
If you want to improve your service, you need to draw conclusions from other companies bad service and make changes in your own business. How to do that?
Whenever you feel displeasure, disappointment or even anger using another company's service, ask yourself: could my customer feel the same while using my service? Consider if you're making the same mistakes. Admitting what's wrong is a good way to start some real changes in your business.
Since knowing is half the battle, you should identify common customer frustrations first. Here are some examples of common situations that got on my nerves. They might seem familiar to you, because we have similar experiences as customers. Each situation has a possible solutions that can help improve your business.
Missing contact details
One time I was determined to find a piano teacher, one that could teach me in my home.
I wanted to refresh my skills and youtube tutorials are just not for me. I searched the web in order to find that perfect teacher. And I found Ben. He had a pretty good looking site, full of marketing content and videos that prove his skills. I looked for possible ways of contact. After 20 seconds my frustration raised and I sighed pretty loud. I couldn't find any contact details. I'm sure they were somewhere. I just didn't have a chance to find them.
Making customers look for contact information on your website is like making them stand in front of your store and look for a door to enter. Customers want to find contact immediately. Once they start looking around for it, most likely they find a close button instead.
To deal with this problem, Cameron Chapman, the author of The Smashing Idea Book: From Inspiration to Application suggests to:
"put your contact information in an easy-to-find place on every page of your website. The most obvious places to put your contact information are either in your header, the top of your sidebar, or in your footer. Provide multiple means of contact if possible."
You need to make sure that your customers know exactly what to do to get in touch with you.
Changing communication channels
One time I wanted to schedule a yoga appointment. Since I'm mostly an introvert and I don't like to get things done by phone, I decided to write an email to a yoga school. A teacher answered half of my questions and asked me for my phone number. She wrote, that she wants to set the specifics through phone. She claimed it's easier and quicker. Well, it's definitely easier for her.
Sometimes the way you solve a problem is as important as solving the problem itself.
John Huehm, In the Chat CEO says:
"A big challenge for companies is the paradigm shift in providing support on the channels of customers' choice. Consumers may reach out through emerging channels and be pointed back to a traditional call center. If they wanted to talk to you on the phone, they would have called you."
Even though phone is one of the quickest way to schedule an appointment, there are thousand of reasons why a customer writes to you. You should understand that and respect that. Answer customers any way they want to talk to you.
Having to contact a company multiple times for the same reason
One time I was planning a weekend outside the city. I found a nice looking hotel, hidden in the woods, in the heart of the mountains. I searched the website, but I couldn't find any information about Wi-Fi availability in the hotel. Before the trip, I sent them a tweet asking about the internet connection. Unfortunately, they didn't write me back. Should I take that as a "no?"
Setting up a Twitter account (or any other communication channel), because it's a must in today's business world is wrong if you don't plan on updating it or at least checking notifications daily.
For example, American Express lets their customers know with a tweet that their customer support is available. And they do it in a nice and easy way.
Happy Sunday funday! We're here for a few hours to assist! Just send a us tweet if you need anything.\n— Ask Amex (@AskAmex) January 11, 2015
They also offer call center to reduce customers frustration, whenever they're closed.
Have a good evening. We'll be closed 1/19 for the holiday but you can reach customer service by calling the number on the back of your card.\n— Ask Amex (@AskAmex) January 19, 2015
You should share communication channels through which you're able to deliver high quality service. This way customers can rest assured that they can reach you whenever there's an issue.
If you want to learn more about using social media, read my post about how to use Twitter for business.
Having to repeat the same information to multiple agents
One time I was abroad with my friend and she had no phone reception for a long time. She called a phone company to set things straight. She gave them all personal information and they assured her they will fix everything in one hour. They didn't, so she called them back. Not only she spoke to different lady which wasn't familiar with the issue, but she also had to repeat the same personal information all over again.
Once customers paid for a service they expect their problem to be resolved immediately.
Jeremy Epstein, VP of marketing at Sprinklr provides a fitting comment:
"The customer doesn't care if he or she is interacting with your marketing, customer care, retail services, product or technology team. The expectation is that, no matter when and where a customer chooses to interact, the brand will always know who the person is, what has been discussed in the past, and the nature of the business relationship."
Waiting on hold
Since I avoid calling companies to resolve issues, I'll show you an example of waiting on hold frustration on somebody else's experience. Here's a video of a customer calling Comcast. Look for how long they put him on hold.
Waiting on hold is one of the biggest customer frustrations. Yet there is no single perfect solution that works for everybody. Fonolo, to completely eliminate hold time offers In-Call Rescue, a feature that empowers your customers to press 1 on their phone keypad and request a scheduled call-back from the next available agent.
What we know for sure is that customers are the happiest when their problems are resolved quickly. Adding live chat to your website will definitely speed up response time, while you handle few chats at once.
There are multiple solutions to reduce hold time. The point is to analyze what is the main reason of hold time in your company and then try the best solution.
Increasing customer satisfaction
I believe we have similar frustrations when it comes to customer service. Running a business or working in customer support gives you a possibility to reduce them.
By making customers less frustrated you affect their satisfaction and that's one step closer to the great customer service.
If you want to learn more about how to handle angry customers, I recommend the post: "How to Handle an Irate Customer."
Image courtesy of Alexandre Duret-Lutz