Showing top

0

results

0

results found
Showing top

0

results

0

results found
Working in customer service is like solving jigsaw puzzles. Every case has a different shape, color, and there's always one perfect place where you can put it.
In the morning, you deal with a lady who has received her new phone, but it's not working. After a lunch break, you try to calm down a man who calls for the fourth time this week to ask about his payment problem. In the afternoon, you explain to a customer that you cannot give them a refund because they made a late return.
In the end of your busy day, how does your jigsaw look like?
Is every piece on its place so you can see the whole picture? Or maybe it's a clustered chaos, making it impossible to recognize the image?
If you're a great at jigsaw puzzle solving, you should probably stop reading. The rest may learn how to solve the most common customer service problems, and how to make your heroic problem-solving a little bit less heroic.
1. It takes ages to solve the problem
First common problem customers encounter is long resolution time of their problems.
There are two reasons why it happens:
Difficult troubleshooting is needed (e.g. IT team needs to fix a bug or you deal with a third party to have the problem solved),
Communication in your team reminds of Michael Bay movie (lot's of stuff happening and nothing really makes sense).

Reason #1

Since you can't do much about it, you can still make it less painful for your customer and for you. I'm talking about proactive phone calls (or emails) informing the customer that yes, you remember about the problem and yes, you still work on it to solve it.

Pros:

You show your customer that you care. Sure, they might be upset, but they won't accuse you of not giving a damn.
As long as the customer is up to date (even if you're saying that the case is still not resolved), they won't suddenly burst with anger and call you to vent on you.

Reason #2

If the problem can be easily solved but communication in your team is a mess, you can turn into a leader of a "communication project." There are several rules of customer service communication that make people's lives easier, and that includes both, customers and agents.
Leave a note after every call/email/chat. Briefly, describe the conversation, leave information about what customer wanted, leave a date and your name.
If you cannot process a customer's request, make sure that the right person knows about it. Don't ask your colleague at the water cooler, send them an email to be sure that they have your message in their inbox. It's just too easy to forget about the chat we had during our break.
If a case was not resolved during a single call or chat, note down the account number/the name of a customer. In two days time, check if requests of your customers are in progress/are done.
If you see that no one has started to work on the problem, send them a message asking to take care of it. If you see it's being fixed/is done, you can make a proactive phone call to a customer informing about the above.
I understand that the last recommendation might sound controversial. Customer service reps rarely have time for extra tasks, but I'm sure that if you explain to your manager that you'd like to have 10 minutes for callbacks / sending emails, they might light up to the idea!
And who knows, maybe this project will own you a promotion?
2. Customer is being transferred over and over
One of the reasons why customers lose their temper is because they are being switched between departments. It may happen in a call center, it also may happen on a chat.
In most cases, the reason behind the loop is that a customer service agent doesn't know what to do and they hope someone else will know. Suddenly, a customer turns into a hot potato and no one wants to be left holding it.
I think that the "hot potato" situation happens when agents don't know how to solve a case, they don't know what are other departments doing, or there is no clear separation of duties.
If any of the above situations applies to you, you should definitely learn more about your company or discuss with your colleagues who's responsible for a particular problem. And every time you transfer a call / a chat, make sure afterward that you made the right choice.
The thing with call transfers is that you won't probably avoid it, so the crucial thing is to do it right. For example, you should never just say: "I'm sorry, but I cannot solve this problem, I'm going to transfer to department XYZ."
Remember about the positive communication and say something like:

"OK, let's get this problem resolved! I am going to transfer you to my colleague, an XYZ specialist who is the best person to help you / who is the best-suited person to answer your question."

There's a huge difference between: "sorry, you're getting transferred" and "you're going to talk with our expert!"
3. Staff don't know and doesn't admit that
Sometimes, you just don't know. The problem is difficult, you've missed an update, or you're new to your job. You just don't know.
Many customer agents try to cover it under a mask of fake professionalism and inform customers about what they think is true. They promise to solve a problem or inform that the feature customer requests will be available soon.
And then, after some time, such customer comes back and learns that everything they heard is not true. They get upset, and they stop trusting you and your company.
So the most important thing is that if you don't know, admit it. Again, use the positive communication and say: "it's a good question, let me check it" or "can you please give a second, I want to make sure I'm giving you the right answer."
Your customers don't expect you to know everything, they expect you to help them. Don't be afraid of admitting that you're not certain! That's way more beneficial for a customer, for you and for your company than making something up.
And here's what our Support Heroes say when they don't know an answer to a customer's question:
4. Favors that cannot be done
There are two kinds of favors that cannot be done:
You promise something to your customer and don't keep your promise, or
You cannot do anything because of the almighty policy.
Reason #1

This customer service problem happens very often, it's a reason for endless frustration for customers, and can be solved very easily.
Some customer service reps who make promises don't keep it because they don't care about their job. They could promise everything just to get rid of the customer. What can I say, every piece of my advice wouldn't change it, so let me just leave here my post "How Not to Hate Your Job."
But there is also another group of customer service agents. I'm talking about those hard working reps who are literally buried in work.
During the conversation, you do remember about noting the customer's name down, but after two next calls, you can't recall it? How about trying out a desktop app that will help you to organize yourself?
Here's the example of a free to-do list, the Wunderlist:
I just checked how much time it takes to make a note and it takes up to 10 seconds. During your workday, you can add there everything you think is important and after your shift is over, spend about 5 minutes to evaluate it, schedule reminders and organize your work.
Reason #2


"I'm afraid I can't do it, it's against our policy."
How many times was this your answer to a customer request?

"Can I bring a dog?" "Sorry, it's against our policy."
"Can I get the refund for these shoes?" "Impossible, you've made a late return."
"Here's my boarding pass." "Sure, as long you get changed." "Excuse me?" "You can't wear leggings on a plane."

Customers hate it when the policies are too strict and their overall happiness might drop drastically if they hear that their request is "against the policy."
Note: I'm talking about reasonable requests, of course!
There are two ways you can try to help your customers.
Proactive help

If you cannot accept customer's request, you can at least try to help them the other way. As soon as a customer sees that you really want to help them (and not just hide behind the policy), their opinion about you, your service and your company might change.
Here's an example. Let's say that you work in a hotel and according to our policy, you don't accept bringing animals (because of the safety/comfort reasons). If an exception cannot be done (e.g. because the dog is small, has the proof of all current vaccinations and customer agrees to cover all costs), you can say:

"As much as I'd love to fulfill your request, our other guests expect us not to accept animals and their expectations are also very important for us. However, maybe it would suit you if I find out if there is another hotel in the area where your dog might be able to stay?"
There's no "no," you suggest a proactive solution. That's not your job to call around asking for hotels without "no pet" policy, and that will make your customers appreciate that.
Make your policies clear to everyone

How many customers read the "policy" section on the company's website? Not many. And how many customer service problems wouldn't happen if they read it? Probably many of them!
Turn yourself into an investigator and note all inquiries that are rejected due to the policy. Ask yourself a question: what your team (or another team) can do to make it clear to your customer what is your policy? Maybe add another note on the product website, or maybe inform customers in an email after purchase?
Try to investigate the whole customer journey and come up with the idea of adding more information about it on your company's website. Don't forget to gather the statistics to justify your requests (e.g. how many inquiries during last week/month you received)!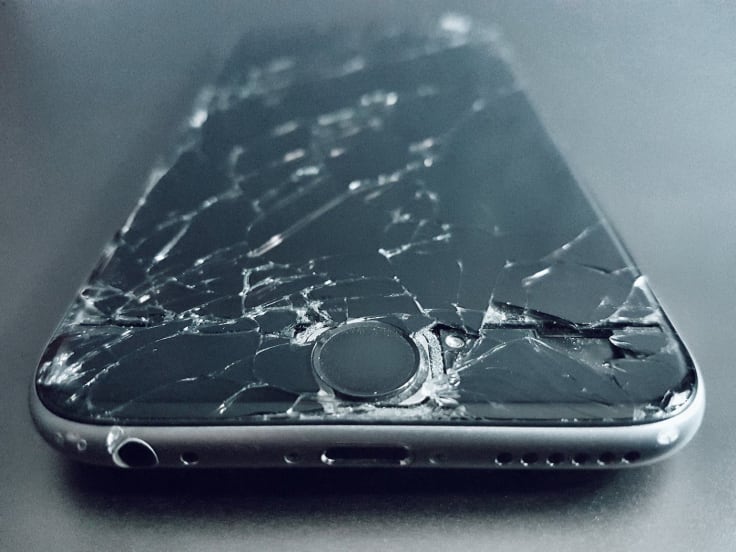 5. Customer has received a faulty product
A faulty product is no one's fault (except the manufacturer), but it might happen that your customer is upset and tries to blame you for that. It happens because:
They bought your product hoping to get something great and they are disappointed,
They are probably stressed because they are not sure if you will accept their complaint.
You can't change the way they feel about the product, but you can change the way they think about your company. This is a short, 4 step checklist on what you should say to your customer when they contact you to complain:
"I'm so sorry to hear that!" (you empathize with the customer, showing your emotional intelligence),
"Maybe it was damaged in shipping" (meaning "we don't used to sell damaged crap to our customers"),
"Can I send you the working one right away? Or maybe you'd like me to make a refund?" (a solution!).
"I apologise for the inconvenience / that it happened" (apologies are very important!).
Thanks to the above recipe even the most stubborn customer will soften.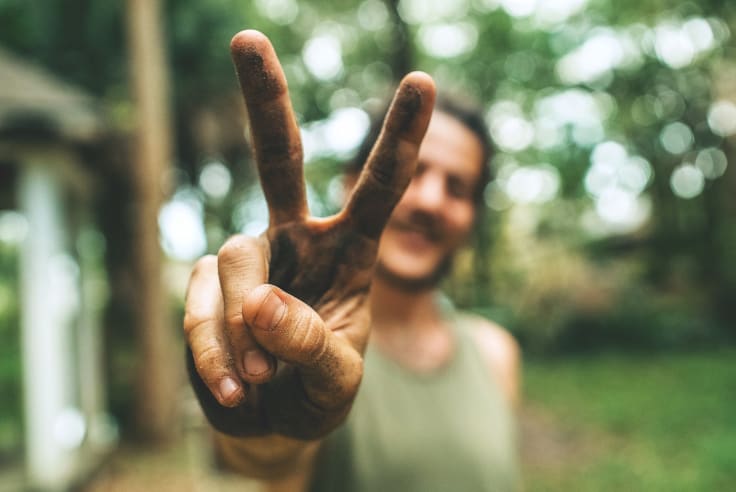 Do the conversation closing
Regardless of all problems your customers (and you!) will have, the most important part is to do the conversation closing with style.
Instead of just saying the generic "thank you for your call, have a nice day," think about something more sophisticated. How about:

"I'm happy I sorted it for you! Before you go, is there anything else I can do for you? I'll be happy to help!"
Much nicer, right? Remember though not to use this closing if you were not able to help your customer! Instead, just say:

"Before you go, let me sum up: /you repeat what you're going to do for this customer/. Is that right?" and then, go to the last part of the closing.
That's the last of my customer service pieces of advice, thanks a lot for reading till the end of this long post! I hope you found it useful. If you want to dive even deeper, check out our ultimate customer service guide next. And if you know more tips and tricks on how to deal with difficult cases, leave it under this post!

Photos by Antoine Barrès, Emily Morter, Eddie Kopp and Alex Blăjan on Unsplash.

iPhone pic taken by Marek Ksiezarek, private collection.