Showing top

0

results

0

results found
Showing top

0

results

0

results found
6 min read
Jun 16, 2017
While an SEO is a kind of Internet Bermuda Triangle (no navigation working, no logic seems to apply, people get mysteriously lost), I believe that there is a way for us, captains, to control our course through its waters.
Today, I'd like to present you a couple of tips from Brian Dean, the master of SEO himself!
As you remember, I already wrote about SEO in "SEO for Dummies" post (I encourage you to check it if you're not sure what kind of animal a long tail keyword is). This time, we're going to sail further: learn how to gain valuable backlinks, what the best web architecture practices are and what the Skyscraper Technique is.
How to gain valuable backlinks
We call "a backlink" an incoming hyperlink from one website to another. The number of backlinks gives a signal to Google that stuff you have posted on your website is valuable and worth linking to (it's all about great content, again!). It means that the more backlinks your website has, the higher the Google will rank you.
Here's how to gain backlinks:
Content marketing
And that's why people in SEO's always are talking about content and content marketing: because that's the way you get links and that is how you ultimately rank in Google.
It's not that easy to get a backlink. To put it simply: the easier it is to get a backlink, the less meaningful that link is for Google.
For example, let's imagine that you'd like to get backlinks and rank higher in Google. You post your own link on social media a couple of times and leave it in comments under other posts or articles.
The said truth is that it won't have an SEO value.
Google knows that people often post links to articles, but they rarely read them. That's why, from the technical point of view, such link is tagged as a "no-follow" link. It means that Google won't pay attention to this link and it won't help you to rank higher.
But let's imagine that you've created a very informative post, an infographic, a tutorial or a case study and people love it. Once they link to your page from theirs, it counts as a valuable backlink.
It's not easy to get a backlink (you need to sweat a bit!), but once you get it, it's worth its weight in gold.
Press mentions / PR
Another strategy that can help you to gain a good backlink is to be featured on Forbes, Inc or a regular news portal. In both cases, PR comes in handy.
To get a link from a news portal, you need something that's newsworthy. A great example is when Red Bull had Felix Baumgartner to jump from the space station. Every news site was writing about the crazy guy jumping "from the edge of space," and it was a huge boost for PR (and SEO) link for Red Bull.
But the thing is that even small companies can create something that press would love to link to. For example, a couple of years ago, an online retailer Kogan.com has introduced the world's first "tax" on Microsoft's Internet Explorer 7.
According to the company, only 3% of their customers used the old version of the browser, and yet his IT team was preoccupied with making adaptations to make pages display properly on IE 7. This tax was introduced to compensate them for the extra development time.
As we all know, Internet Explorer doesn't have the greatest PR anyways, so this news was widely commented in press and brought the company hundreds of mentions and backlinks at the same time.
Being featured in portals like Forbes is also not easy and requires a well thought out strategy. You need to invest in your personal brand, and once you're featured on major portals or blogs, you have a chance to be accepted as a Forbes' contributor. But this is a content marketing story, again.
URL structure
Brian's number one tip for optimization is to make sure that your URL structure is SEO friendly (yes, even URL matters!).
Let's imagine that you have your website's URL: www.website.com/whatever. The thing is, whatever comes after the slash is very important for SEO. It means that if you have an URL: website.com/blog-post-01-07-2017this-is-my-new-article, it's going to be bad for SEO.
Also, you should remember that the shorter URL is, the better it will rank. A better practice is to add only a keyword after the slash, so the URL looks like that: website.com/just-the-keyword. Thanks to this simple trick, your page is going to rank better.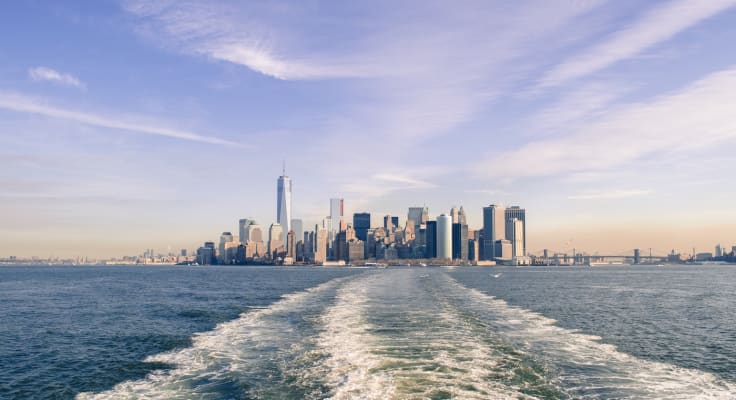 Website architecture - the Skyscraper Technique
SEO is like a building. You have a building that has 5 rooms in it, it's not that complicated to make sure the pipes go to the right place. But when you have a huge skyscraper with 550 different rooms then it's very complicated to make sure everything works right.
Website architecture is one of the factors that have a huge impact on your SEO, but it matters for those sites with hundreds of sub-pages within your domain.
Imagine that your website is like a building.
When you have a building that has 5 rooms in it, it's not that complicated to make sure the pipes go to the right place, and the electricity flows. But when you have a massive skyscraper with 550 different rooms, then it's very complicated to make sure everything works right, and everything is connected correctly.
The same thing goes for your website. The bigger your website is, the more likely something will go wrong with how things are connected from the SEO point of view.
For example, you can have links pointing to wrong pages or links that don't exist anymore. Also, there might be pages that are buried in your website's architecture, and that's not good for an SEO because Google spider has to do the same thing and might have difficulty finding your page.
The main rule of user-friendly, well-optimized website is to make sure that all subpages are accessible in 3 clicks. If it takes more, Google sees your site as a cluster of chaos (and doesn't index it).
And the final advice from Brian Dean is: take like a huge piece of paper, pick up a marker, and draw a diagram of your website. Once you clean up your mess, you will see your website skyrocket your Google ranking.