Showing top

0

results

0

results found
Showing top

0

results

0

results found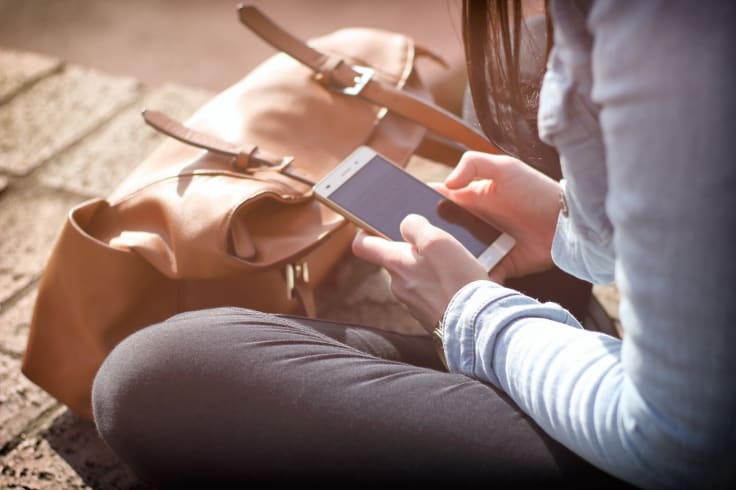 Let's take a trip down memory lane to put a finger on how communication has evolved over time. Not as far back as Neanderthal cave paintings or carrier pigeons, instead let's look at a more recent time after technology started to shape how we communicate.
It started off with phone calls, moved on to text messaging and email, and now seems to have settled on in-app chats and over-the-top applications like Whatsapp or Facebook Messenger. With the abundance of channels now at our disposal to communicate with friends, leads or customers the problem now is one of choice.
While all these platforms adhere to the essential tenet of connecting people with each other, the way it is done and the effectiveness of each platform varies with an occasion.
When I need an urgent response I rely on SMS, when the matter is work-related I rely on Slack, for socializing I go to WhatsApp. And this just covers my person. When we talk about a business or an organization and about how it can effectively communicate with its customer base, a lot more variables come into play.
There's a consensus that new technology will phase out the old. But TV didn't kill radio and Netflix did not kill TV. What usually happens is that new technology gives its forebears the impetus to ramp up their offering. Those who don't, fade into oblivion and those who do become better aligned with the needs of the times.
Just as TV had to get smarter, SMS too had to follow through with changing times. It got smarter with times while still retaining the traits like immediacy and simplicity that made it the go to a communication channel for entire generations.
Why SMS is, and will continue to be important
95% of Americans already own a phone and the trend has been climbing steadily year-over-year. While this rise triggered the swarm of messaging apps that we see, SMS still retains its high engagement rates when compared to email and other messaging apps.
As long as the customer has a mobile phone and a service plan, businesses can reach out to them and customers, in turn, can communicate with the business. There is no onboarding onto a social platform or app installation required for effective communication between the two parties.
Issues with scalability, which were once a major concern for businesses taking up SMS marketing, have now been overcome by advancements in the application-to-person sector.
While SMS was once a person-to-person messaging platform where two people messaged each other, A2P SMS, where a web app is used to reach out to a mobile subscriber (or vice versa with P2A messaging) has allowed businesses to send messages en masse to their customer base.
Even while text messaging decreased in relevance as a platform for social interaction, its foundation for basic communication remains just as strong.
How you can use SMS
Every new communication system emerges out of the need for better ways to fill communication gaps. Processes that have always been taken for granted and accepted as 'working just fine' need to come to terms with the higher standards of engagement that people have come to expect from businesses.
For example, most businesses relied on email and phone to converse with their website visitors until live chat entered the space. Suddenly real-time conversation took on a whole new meaning letting businesses be proactive about their customer engagement.
But live chat did not make email and phone calls redundant. What it did was fill a gap in customer engagement, where email and phone did not do as well.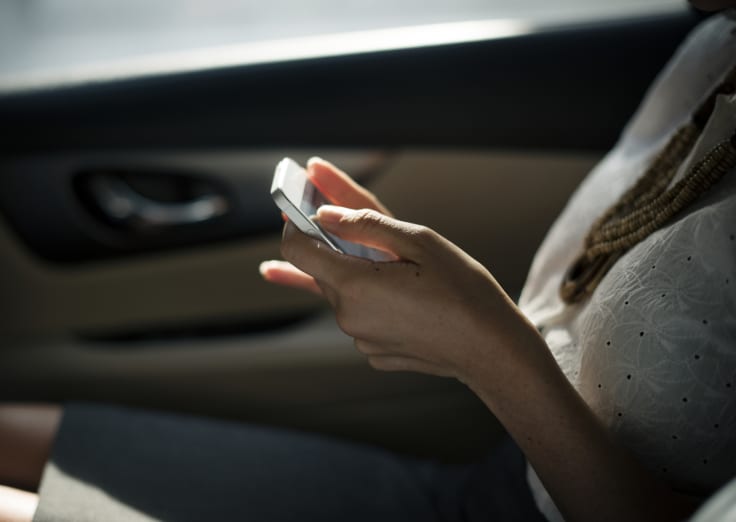 But these platforms are still a core part of many business practices where they perform outstandingly well.
It's important that businesses evaluate and achieve a balance between the communication techniques they use for outreach and engagement.
With SMS, the mix of outreach operations that come under its fold includes sign-up campaigns, event reminders, surveys, discount coupons and offers, product launches, password confirmations, appointment reminders and more.
The needs of any two businesses are not identical. Analyze which strategy can add the most value to your customers as well as your business before implementing SMS in your communication.
Where do your needs lie?
How would a certain SMS campaign be beneficial to your customer's lives?
While a ride-hailing service like Uber uses SMS to keep customers up-to-date by sending car arrival estimates, a healthcare institution like the Arkansas Children's Hospital uses it to reduce no-shows by sending appointment reminders.
While these businesses use SMS to engage with their customers, others use it within their business to communicate with employees. The residential real estate site, Trulia uses SMS to instantly notify real estate agents of new web leads. Alaska Airlines uses it to coordinate flight crew schedule changes by instantly confirming updates with affected employees.
How to get started
There are two primary ways that businesses use SMS. The first involves sending bulk SMS to a database of opt-in subscribers. The second involves sign-up campaigns through the commonly seen "shortcodes", as in text PIZZA to 55555. You can also opt to use an SMS service provider like Twilio to build your own custom SMS solution.
But building and customizing your own solution isn't feasible for most businesses because of the technical know-how and the resources that go into a building and maintaining such a solution.
The fastest way to implement SMS in your business communications is to use an SMS marketing software. Tools like CallHub are built on top of SMS service providers like Twilio, offering custom-built solutions for businesses, made to address the common use cases with minimum time and effort.
These services let you set up and run SMS broadcast or sign-up campaigns in a matter of minutes. Your campaigns are managed by a web-based app and all activity can be synced with your Customer Relationship Management software through integrations, custom APIs or manual exports.
Using a cloud-based app also has the advantage of a pay as you go pricing model which lets your business start out small, experiment on different approaches and then scale up based on results.
A few common use cases where SMS will come in handy for businesses are:
Discounts and offers
Limited time specials
Sales promotions
Appointment reminders
Customer follow-up
Short surveys
Event registration and RSVPs
Product launches
Time sensitive alerts and updates
Password confirmation
Goods tracking
Once you pinpoint where SMS can add value and signed up for an SMS service, you can follow certain common principles for SMS implementation that decide the success of a campaign.
1. Target and tailor your message
A customer will not care about a message unless they feel that it is about them. Personalising your message makes the customer feel that they are not just another number on your contact list. Including a name and aligning the content of the message to past customer actions will help customers relate to the message.
"Hi John! You contacted us last week about the rally. Would you like to attend our rally this Friday? RSVP by replying with a Y"
This message addresses the person by name as well as align the SMS to a previous instance of customer engagement.
Neither too long nor too short
The 160 character limit on SMS means that text content is immediately absorbed by the reader. Take advantage of this immediate transfer of information by making your message short and succinct.
Keep your message simple and refrain from using abbreviations. Cramming in too many words hinders the efficiency of information transfer and takes away from one of the advantages of using SMS. If you have to send a long message, break it up into multiple texts.
"R u inrstd in r offr 2 buy condos @ 20% disc? Rply if yes."
The above example shows how not to use SMS.
3. Timing matters
90% of all text messages are read within the first three minutes. This makes SMS the best way to deliver time-sensitive contextual information that is beneficial to customers.
An example is Air France which uses SMS to keep passengers informed of flight delays, cancellations or gate changes, as well as delays in baggage delivery.
4. Tell your audience what to do
When you are asking people to join a campaign or sending out marketing messages, include a call to action that prompts customers to take an action based on the message.
Unless you encourage immediate action from your customers, it is easy to be forgotten amidst the flurry of marketing content that customers encounter. The CTA should be a simple clear request for an immediate response.
Make a good use of SMS
The application to person sector has disrupted many preconceived notions about how SMS technology can be used. Cloud communication platforms such as Twilio and Plivo are nurturing an environment that encourages companies to discover new and innovative ways to use SMS.
Today, SMS is not just a simple and immediate outreach platform but is also scalable, capable of being automated, and can work together with other business applications. This communication medium has weathered and fostered many changes over its 25-year lifespan and seems destined to do so for many years to come.