Showing top

0

results

0

results found
Showing top

0

results

0

results found
10 min read
Sep 19, 2018
Companies that take customer service seriously and make it a priority in the early stages of existence, shouldn't forget about customer success management. It's often mistaken with customer support, so let's clarify.
Customer success management is the next layer on the top of a successful customer support team.
Why You Need a Customer Success Strategy
Every company, especially SaaS businesses, face some of the following challenges and situations:
High churn rate. For every client you onboard, one says goodbye.
Customer complaints about issues you could've fixed a long time ago, or features you should already implemented.
Poor customer retention - customers can't engage with you.
Convincing customers to come back to you.
Your recurring revenue model won't work if you can't keep your customers around. These problems can be fixed with a strong customer success strategy. Let's break it down, shall we?
Let's define customer success
The best and easiest definition of customer success is one by Lincoln Murphey, a customer success consultant focused on Customer Success-Driven Growth:
Customer Success is when your customers achieve their Desired Outcome through their Interactions with your Company.
Here's the Google Trend on the phrase "customer success" in the last 5 years. You can see a significant increase.
Not long ago, businesses obtained most of their revenue from one-time purchases or long-term contracts. These days, with cloud technology, SaaS and B2B economy, the sales model has shifted to renewal sales: pay-as-you-go and subscription plans.
Now, businesses can quickly deploy a Minimum Viable Product and acquire customers as they test and improve the product. This kind of "live feedback" from customers allows building a product they demand from the very beginning and get them closer to reaching the desired outcome. And that's when customer success comes in.
Customer success is a proactive approach to customer relationship management. It's anticipating the customer's current and future needs. It's moving your company from reactive to a proactive state.
(Note: Don't confuse it with customer support, which is when a customer comes to your with an issue, and you solve it. Or account management, when you worry about subscriptions and payments.)
Knowing this, you can build a customer success team and implement customer success strategy in your company.
Building a customer success team at your company
Let's start with the manager. The manager of the CS team needs to have three important basic skills:
Always put customers first.
Know how to identify the strengths/weaknesses of their team.
Know how to communicate and collaborate with anyone.
More on customer success manager skills and responsibilities on the next post. Stay tuned! (Subscribe to our newsletter in the sidebar).
When it comes to other team members, they can possess different strengths and weakness (although they should be aware of them to choose the tasks that suit them best). Let's say somebody is a great listener and knows how to ask the right questions - this is the perfect person to conduct interviews and diagnose customers' problems. Or there's somebody who has a good manner and is eloquent, they should be responsible for product demos.
You can have a mix of skills in your customer success team, but don't forget this: the people on this team need to put customers first and always show a willingness to provide solutions.
According to Nils Vinje, the Founder of Glide Consulting:
Ideally, a CS team will target problems before they happen. They'll create strategies to prevent the problem from happening again. They uncover the customer's true needs and address ways the product can solve them. They'll go so far as recommending changes to the product itself.
Customer success team purpose
Every team has its purpose. For one team it's the highest satisfaction, for the other it's increasing revenue, or it can be both. Defining a purpose will help you work toward the goal.
According to Nils Vinje:
CS is typically responsible for everything that happens post-sale, including renewals, which are, in essence, more sales. In totality, CS is responsible for most of the company's revenue and protecting the cash flow. The management needs to see how the CS's purpose connects to that revenue.
People in customer success team create a conversion, reduce churn and take care for reactivation. These three words sum it up best.
To achieve that they can divide their work into smaller tasks, with each task having its own purpose. Just remember that the biggest goal for customer success team is to help your customers achieve their Desired Outcome with your company.
The beginning of the customer's journey at LiveChat
Let me introduce you to our Customer Success Manager - Kuba Swierczak.
Whenever I see Kuba in the office, he's talking with a customer, teaching them about our product or... simply getting ready for a demo. He knows everything about our customers' needs and I hope you will have the pleasure to get in touch with him at some point.
Kuba told me everything about the way his team works, how the process of achieving customer success looks like and what tools they use. Let's start!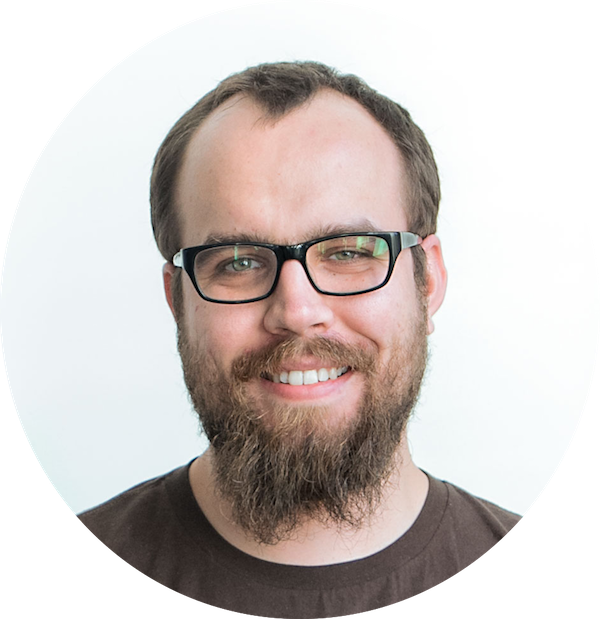 At LiveChat, we've found milestones that the customer has to reach:\n1) Placing our chat code on the website

2) Being online and accepting chats

3) Have at least 6+ chats during the trial

If the customer can reach all 3 checkpoints, the probability of conversion is much higher. You need to find your perfect customer profile and do what you can to help your customers reach their success.
The process of achieving of customers' desired outcome
Segment your customers based on the experience with your product
An important thing in the process is to stay in touch with customers on a daily basis, and communication can be personalized for different groups of clients.
Usually, companies segment clients based on the pricing plan, but it's worth considering to segmenting customers based on the experience and the knowledge about your product.
At LiveChat, we have a few Customer Success Managers that handle customers on trial and our regular customers.
As Kuba explained:
Both types of customers – the ones on trial and regular customers – require different approaches. We need to speak to them using different languages. Additionally, inside these two segments, we have even more variables, depending if they're at the beginning of the trial or if they're already customers for a few months.
Kuba said that this segmentation came up naturally, during many conversations with customers. I bet you can also draw conclusions and segment your customers correctly if you listen to them carefully.
Find out what customers know about your product and adjust the communication
Find out how many features a particular customer knows and uses. Sometimes big companies buy higher plans but use only basic features and they don't really know the product. Your job is to find out where a customer is right now, adapt the language to what they know and guide them to take the next step in your product. As a result, they'll try advanced features and become more engaged.
With LiveChat, it can be letting customers know that they didn't do something they should at this time. For example, installing the code, trying the mobile version or personalized greeting. It can also be encouraging customers to brag about their Quality Page and Quality Badge, which are available to all plans except for Starter.
How to stay in touch with customers on a daily basis - concierge chat
It's important not only when you reach out to customers but also how you do it. A personal touch is important but it's not necessary. You don't need to send tons of emails manually just to calm your conscience. A well-created automation process can bring the same results and save you time.
Here's Kuba's piece of advice in this matter:
We're not always the first one to reach out. We give our customers a lot of space to arrange a conversation with us. I'm not gonna lie, it happens mostly through LiveChat.
We run a project of concierge chat, where customers can set up a meeting with us on their chat. For customers, it's a big help, since they don't need to specially book a date, and for us - it's an opportunity to step into our customer's visitor shoes and share our feedback. Let's say about the look of the chat, its place on a website or an automatic greeting they use.
This is Martyna from LiveChat Customer Success Team. She's tirelessly working hard to deliver Customer's Desired Outcome. Always with a smile!
The process of measuring customer success - tools we use
Your SaaS may use a powerful CRM like Salesforce, or you might get by with Excel and Google Docs. You'll have to decide what tools are right for your business and team.
Just ensure they support the process, so the process can serve the purpose of your team.
At LiveChat, it's important that each project we run has a clearly defined goal and can be measured. (If you want to try LiveChat for free, don't hesitate to sign up. You will know what I'm talking about.
Every contact with a customer is noted and checked from a few angles. For example: "How many customers from the any-churn campaign we have saved." Or how many customers could we convince to buy more seats or higher plan, or how the contact we make helps in conversion during a trial period. As Kuba shared:
We use a few different tools. We have Google Sheets, where we list our monthly projects. We gather data in our internal CRM. Each sheet is attached to our CRM thanks to Zapier that automatically places customers on our email list (in Autopilot). Autopilot allows us to follow up each of our personal contact. At the same time, Zapier links Google Sheed with Amplitude where we check the results from our projects (e.g. how many customers churned).
Fighting churn
Additionally, we have a Chartmogul that allows us to segment customers and look at them from a wider angle, for example, a churn in particular group of customers. Here's Kuba's explanation:
We look for a customer churn in a specific month of a customer's life cycle and we know which segment is our priority. Or we look closer to MRR (Monthly Recurring Revenue – SaaS Metrics) and how is it reflected on the churn.
LiveChat has a good churn rate. 3 percent is a low indicator in SaaS industry. We don't take it for granted and constantly check different segments to look for a reason customers are leaving. We come up with new strategies that will allow us to keep even more customers. We hope one day to reach 0% churn. Do you think it's possible?
Remember - your customers' success is your success
The whole strategy of a customer success team might seem a bit complicated. Definitely, it's not a one person job if you have more than 100 customers. The most important thing is how your customers can reach their desired outcome with the help of your company. And that's the question you need to answer every day.
Then, you need to look for solutions, check for numbers, and find out the reason customers are leaving. It's a constant job and there isn't one answer that will solve all problems. Technology is changing in a heartbeat.
Try to win customers' heart and learn to keep them happy.
What is your experience with customer success management? How does your team work? Share your story in the comments and let's discuss!