Showing top

0

results

0

results found
Showing top

0

results

0

results found
7 min read
Aug 7, 2018
Your business depends a lot on how you manage issues that your customers face on a daily basis. When you are maintaining a website, you are going to get a variety of queries and requests from your customers. There should be a systematic approach to handle the issues based on their complexity, priority, etc.
By streamlining the workflow of your customer service department, you can enhance the customer experience and manage their expectations. Some of the clear customer expectations include a bit of personalization, agents understanding issues correctly, and a resolution within a reasonable time frame. To consistently meet even these average expectations of your customers, you need to have an efficient workflow. The tools that you choose to your customer support system should be able to contribute for a smooth workflow.
In this article, we will look into some of the essential requirements to improve the workflow of your customer service department.
Use a data driven approach
We are in an age where vast amounts of data is created from business interactions on a daily basis. And, we do have several tools and methodologies to use these data to improve systems and processes. However, there is still a wide gap between the customer service department and analytics insights. Companies need to utilize analytics insights more effectively to close this gap and improve their service processes.
For example, Pickaweb, a UK based hosting service company effectively uses the reporting features of LiveChat to enhance their customer satisfaction. The option to check the satisfaction level immediately after an interaction with a customer helps their support team excel. An immediate response is the best way to get the right balance regarding customer expectations and actual results. Furthermore, you will get a long–term perspective by comparing the data over a period of time. You can read more about their story here.
More importantly, by carefully following chat and ticket reports, you will be able to find patterns and correlations between incoming customer queries and your response times. Such insights can help a lot to prepare the team to deal with potential surges in customer queries by rightly allocating resources.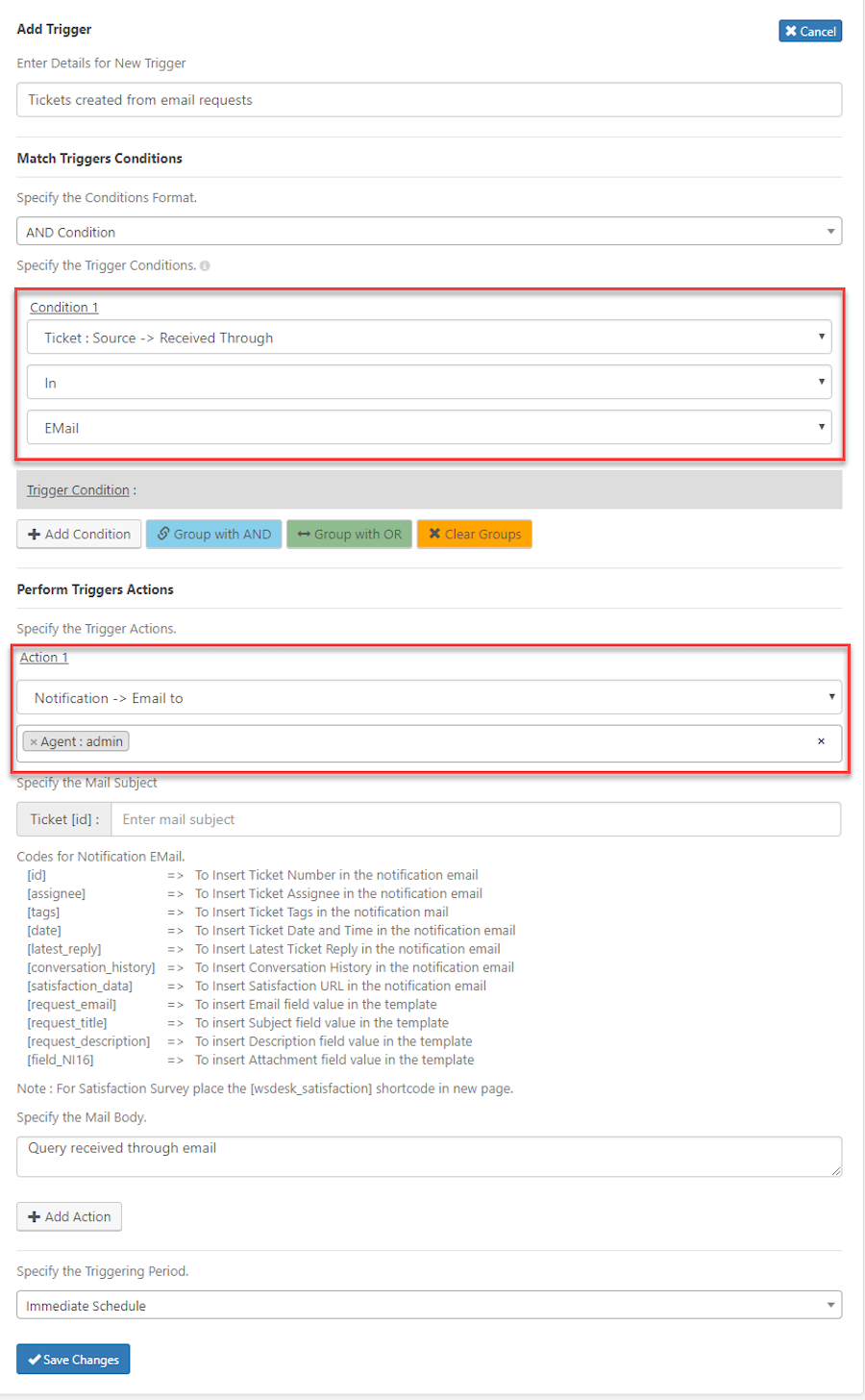 Moreover, you can personalize the interactions with customers by making use of data like chat history, ticket history, etc. Users would really appreciate it when a customer support team responds in a more informed manner regarding their preferences.
If you're interested in the data-driven customer service, you might also want to try LiveChat. Sign up for a free trial and convince customers that you value each and every customer interaction.
Accurately address customer issues
One of the key differentiators of a good customer support team is the ability to direct customers to the right person who can help. Often you may have different products or different kinds of requests coming in from customers. Based on the nature of the query, you might have support agents of different skill levels to handle them.
For example, you might get pre-sale queries as well as post-sale support requests, like from those looking for help in setting up a product. You probably are also getting issues where the product has some technical problem, for example, a bug in a software. Being able to direct customers to the right department or agent is extremely crucial here. Your marketing or sales team might be the most equipped to handle a pre-sale query, whereas a relatively new support agent also could deal with a simple set up query.
On the other hand, a technical glitch with the product might require an expert to understand the issue correctly. For all these various scenarios, your customer support team should have a certain workflow in place. Directing customers to the right people or department would be a sensible first step in the process.
At a smaller scale, manually assigning a support agent based on the merit of the query might be feasible for you. However, when the number of customers and departments increase, this becomes more complicated and time–consuming. Automating such tasks will give a great boost to your customer service department. As a consequence, you will see optimized workflow management, faster resolution of tickets, and better customer satisfaction.
Advanced customer service tools offer great solutions to help you efficiently manage your team. You will be able to create groups for your support agents, so that they can handle requests from one or two departments. For example, you can easily route your pre-sale queries to the business development team and product specific queries to the respective departments for quicker resolution.
Manage workflow better with automation
With the efficient use of automation, you can manage a lot more improvements to your customer support department's workflow. For example, you can automate the workflow by using keywords from queries to assign them to a specific agent. Or, you can create trigger-based actions for critical events that require the immediate attention of a support agent. This way, you are saving the support agents from a lot of manual work, and at the same time ensuring a better experience for your customers.
If you are using multiple channels to interact with customers, there are several aspects you can automate in order to improve the efficiency of a system. For example, you might want to direct tickets from different channels to different agents. Or, you might want to add a tag to queries coming in from a particular channel.
By doing this, you will be able to track the conversation history for a specific channel. For queries from a particular channel, you might want to include an additional person in the notification email. Managing these things in a manual workflow will complicate things for the agents and the customer service department in general.
WSDesk, a WordPress helpdesk system, has a very straightforward manner in dealing with automations. If you are using WSDesk to create helpdesk tickets, you can achieve a lot of automation using triggers. For the above scenario, you can create a condition for tickets received from a specific source and specify a required automated action for that. See an example scenario in the below screenshot: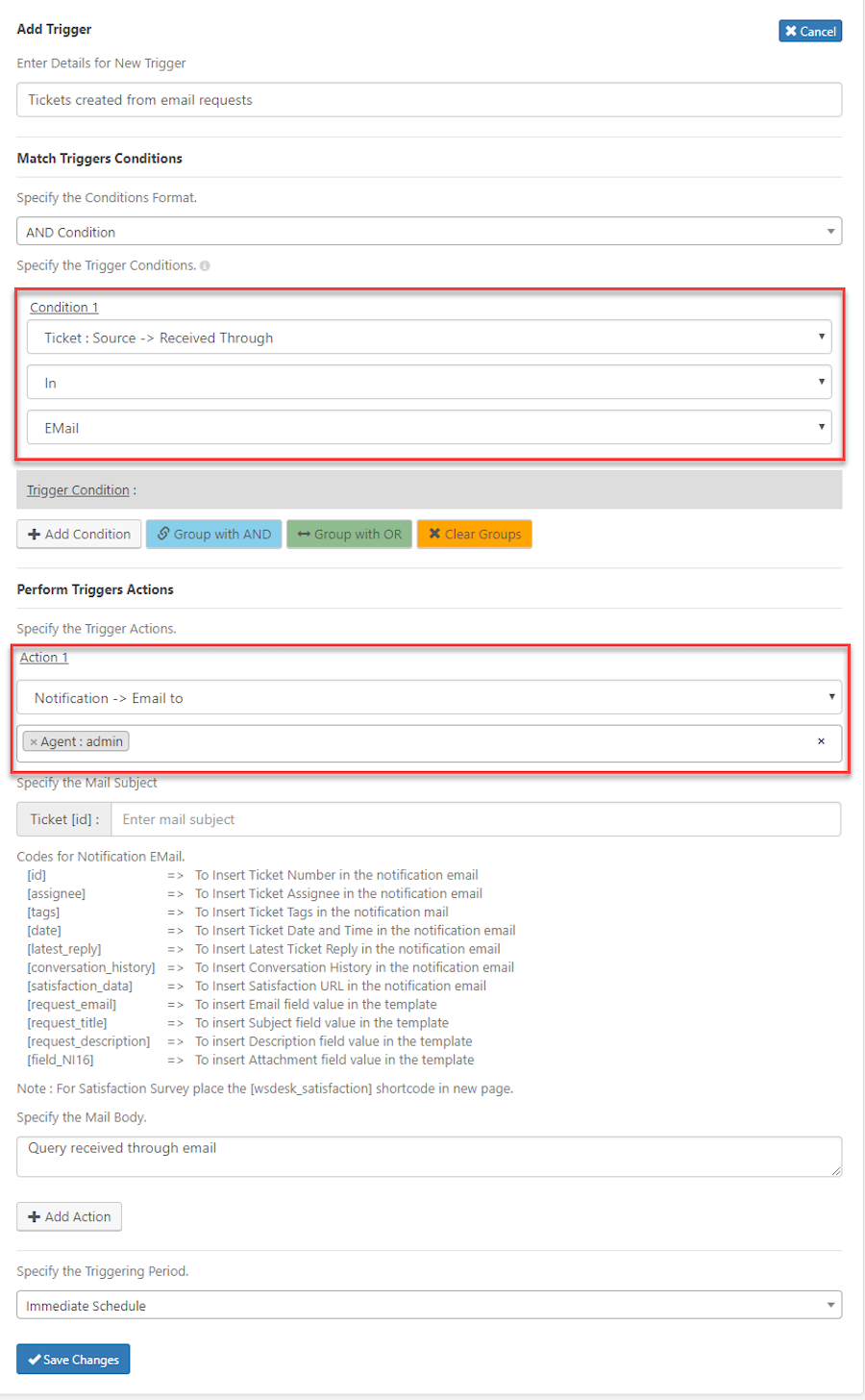 Here, you can create a different workflow that might be different from your routine process. In the above screenshot, a simple trigger has been set up, where the store admin gets a notification when a ticket comes through email. You might be able to use a different workflow when the ticket is created using the contact form on your website.
Such simple adjustments can help you control the workflow exactly the way you want it. And it will enable you to give priority to the customer's issue, and options to lead them to the best possible resolution.
Instill some flexibility in the process
No two businesses are alike. The tools you use also need to be capable of adjustments, according to the specific requirements of your business. A good customer service department will be flexible enough to adjust itself to the expectations and demands of its customer base. Analytics reports will give you clear indicators of what customers prefer in terms of engagement strategies. You should be able to create a workflow that can meet these demands.
In a related study, a considerable percentage of customer support agents think of managing multiple channels for customer engagement as a challenge. However, if your customer base has varied interests in their choice of the channel, you might have to ensure your presence at all these places. Using a tool that can handle different channels becomes all the more important in such a scenario.
A good example for this is the LiveChat Facebook Messenger integration. Here you will be able to answer customer queries directly through the Facebook chat window. Depending on your Facebook reach, it can improve your conversions significantly.
Advanced tools help improve the workflow like never before
As businesses lean to a more customer–centric approach, companies are discovering several tools that will help tweak the workflow of their customer service department.
Customers invariably expect a quick resolution of their issues. And, nothing helps more than a live chat window to provide instant responses to customers. With a carefully crafted workflow, you can achieve a lot of speed and accuracy, which are essential aspects of a good customer support department.