Showing top

0

results

0

results found
Showing top

0

results

0

results found
We live in a culture of instant gratification, and consumers expect a fast and convenient customer experience from brands 24/7/365. So, the ability to deliver an outstanding and unique customer experience is key to effective customer acquisition and retention.
It is a fact that 80% of US shoppers rank speed, convenience, and knowledgeable support as the most important elements in customer experience. Meanwhile, 43% indicate that they're willing to pay more for greater convenience, and 42% would do so for a user-friendly experience.
There's no room for inefficiencies in customer interactions. All of your systems need to be integrated seamlessly to deliver a frustration-free experience.
Thankfully, with the use of automation technologies, you can eliminate time-consuming and error-prone manual processes while leveraging a large amount of customer data to deliver a responsive and personalized customer experience.
4 automation strategies to improve customer loyalty
Here are some essential automation strategies and technologies for delivering an outstanding customer experience:
1. Marketing automation
Marketing automation technologies allow you to deliver a highly personalized experience to customers across all touchpoints affordably. When leveraged correctly, marketing automation has been proven to increase leads, conversions, and ultimately, revenue.
To execute a great marketing automation strategy, marketers must understand where their audience is in the decision-making process and what information would be helpful. Then, the marketing team can create flows and drip campaigns for each audience group. Creating a flow or drip campaign traditionally includes:
Segment your email list based on customer data, online behaviors, and interactions with your brand.
Create unique content for each audience group so you can deliver the most relevant content and offers.
Use email automation tools to send unique content to each group automatically. Build an entire series of emails that are sent sequentially, explain more of the product features that specifically help them, and push them further into the sales funnel.
Track engagement, leads, and conversion so you understand how each campaign is performing.
Using the data, identify customers that make repeat purchases and/or regularly download, share, and comment on your content.
Build additional campaigns that turn top customers into brand advocates, and leverage the power of word-of-mouth marketing.
Welcome programs
While email automation can be used at various points during the sales process, it is also a powerful tool to use after the sale in a welcome program. Use email automation immediately after a customer registers to welcome them and share helpful information. You can set up educational opportunities and over the course of several emails, share more and more details on how best to use your product or service. Additionally, welcome programs can also ask new customers to sign up for a newsletter or create an account. It is a great way for a company to let their customer base know what can be expected of them and who they are.
While it can be exciting to send lots of information quickly, the best welcome programs consist of a few emails sent just every few days to not overwhelm the recipient. Ask for one task or one call-to-action in each email to prevent confusion.
Reminder programs
Email automation can also help remind customers of their purchase or of a limited-time deal. Create urgency by including a count-down in the email or by sharing that only a few spots are available.
By connecting your email system to your CRM, you can also target individuals that haven't opened your previous emails. Frequency email reminders help entice difficult or busy customers exclusive offers will get them to act quickly and convert them into a sale as soon as possible.
Win-back programs
Win-back programs specifically target potential customers after a selected period of time in order to win them back. If a customer has not visited a site, logged in, or purchased a product recently, an email may be sent to them informing them that they are missed. Recommendations can then be made referencing products they might be interested in trying.
A win-back email from BirchBox includes the item in the cart and recommended products.
If the customer has left items in their shopping cart, it's a good idea to send them a reminder. Include recommendations in case the items in their cart weren't exactly what they were looking for in the first place.
2. Online chat
Online chat applications streamline the customer experience by reducing wait times and increasing convenience through real-time feedback. Chatbots are also a great tool to help guide customers through the buying or customer support process when agents aren't available. Combine LiveChat with Chatbot to help free up human agents to tackle more complex customer service issues and develop meaningful customer relationships including:
Streamlining lead generation by presenting the most relevant lead magnet (e.g., based on a user's browsing behavior) and allow users to submit their information via chat.
Providing users with immediate answers to commonly asked questions to minimize wait time and improve customer satisfaction.
Gather visitors' information or make product recommendations through conversational selling techniques to deliver a relevant and engaging experience.
Sending customer inquiries to the right agents to ensure that they're resolved as quickly as possible.
Integrating with other systems to provide customers with information such as real-time shipment tracking or stock availability.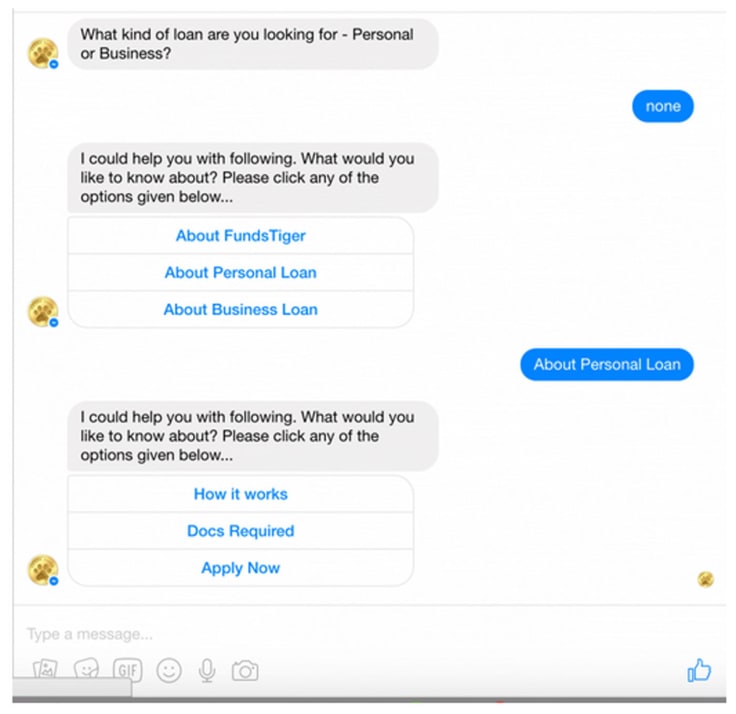 Chatbots are a powerful automation tool that have the ability to handle questions and customer inquiries that are repetitive and do not require the need of human interaction. They may engage with customers around the clock with effective and engaging support that effectively measures up with a live chat customer experience.
3. Call center automation
Call centers are an important customer touch point. A streamlined contact center experience is critical to improving customer satisfaction scores. Automation can be used to add more personalization to the experience and reduce call-wait times. For example, call center automation programs can increase call center productivity by automating repetitive and manual tasks like data entry and locating customer information. Then, agents can focus on delivering personal interactions to cultivate customer relationships, increase up-sell and cross-sell, and respond to customer feedback.
Automation can also speed up phone trees and implement advanced routing strategies, such as geographic call routing and skills-based routing, to reduce average hold time, lower average transfer rates, and increase call resolution rates.
The right call center solution can monitor and analyze call center KPIs in real-time. Supervisors can step in to resolve issues or coach agents to deliver a better customer experience. This provides guidance to agents,ensuring they follow a standardized process for delivering a consistent customer experience. It also makes it easier to stay compliant with industry regulations (e.g., PCI, HIPAA) to protect sensitive customer data.
Leveraging automation also provides more data. By tracking key metrics like time on phone, number of inquiries, and others, the business can use customer data to forecast the potential outcomes of each interaction. Likewise, this data can be used to advise agents on the proper course of action to achieve optimal results.
4. Data analytics and reporting
To understand customer expectations, companies must leverage the data they have to continuously improve the customer experience. Automation technologies can help you turn a large amount of customer data into actionable insights. By using this information, informed decisions can be made that will improve a customer's experience across all channels.
The cycle of optimizing customer experience is also getting shorter. What was remarkable in 2016 is now only average. Companies must constantly be improving their data. All organizations should take these steps to ensure they have the best possible data:
Collect, cleanse, and organize customer data from multiple sources to create 360-degree customer profiles, so you can deliver relevant and seamless omni-channel customer experience.
Analyze consumer data to help forecast market trends to help ensure you have the right products in supply to meet demand.
Generate reports from real-time data to support decisions that will help meet customer expectations.
Gather and understand negative information and complaints. It can be used to understand and improve the customer experience.
Above is a study of complaints from a credit reporting database about what made consumers unhappy. The darker the color in the table above, the more emotionally charged the complaint was, with the darkest color showing disgust. This data helps display a parallel between the intensity of consumer emotions and the outcome. The company was able to achieve overall growth from the negative emotions of its consumers, an overall win for all.
Automation doesn't have to mean robotic
By 2020, 80% of businesses will have implemented chatbots for customer service and automation will manage 85% of companies' customer relationships.
Automation is the key to bridging the gap between internal workflows and those with customer-facing processes. Using automation,, a company can be transformed into a customer-centric organization.
When automation is used to facilitate repetitive needs or routine interactions, your workforce can focus on delivering valuable add-on services. Customer experience can be improved without increasing expenses.
When deciding if automation is right for your company, make sure to identify the processes that will benefit the most. The goal of automation is to improve a brand's customer experience while keeping a personal element and the human touch at the same time. If used during the critical aspects of the purchasing journey, conversion is facilitated.
Time and effort should be placed into the optimization and standardization of your processes prior to implementation. By doing this, organizations can get the highest ROI (return on investment) from their efforts. When automation is done correctly and strategically, it can help deliver a customer experience that improves customer acquisition and retention while increasing sales and lowering costs.