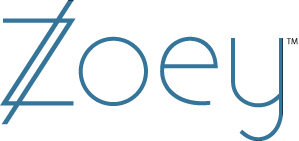 Zoey
Keep track of all your sales. Integrate LiveChat with your Zoey website and be informed every time a chat results in a sale.
About
What is Zoey?
Zoey is a complex website builder and an e-commerce platform in one. It lets users build and manage responsive content. The solution supports your e-commerce efforts and allows you to design your content with ease using a simple drag&drop editor. It provides simple administration features as well as bulk uploads/downloads. While creating your site, you can use free, ready-made templates that will support building a professionally-looking site.
Moreover, Zoey offers customer group pricing. It means that you can segment your clients into groups and limit access to specified products, offer discounts or free shipping to particular customers. It enables you to manage rules concerning promotions applying different criteria (products in the basket, category, etc.). You can also set various categories and assign positions of items within these groups. On top of that, the tool supports cross/up-selling. It can recommend products that are related to things gathered in customers' carts.
Additionally, the brand provides hosting and your domain, securing checkout processes and transactions. It supports local payment gateways as well. You can integrate the platform with plenty of extensions and apply pre-built themes. Generally, the program doesn't require coding skill, however, developers can access its HTML, global CSS or Javascript and add preferable adjustments.
Benefits
The benefits of using LiveChat with Zoey
Supersize the cart value
LiveChat will provide you with helpful information about clients' preferences. Such knowledge is the ace up your sleeve. Suggest products that meet expectations of your customers and sell more thanks to personalized offers.
Offer swift customer support
The wide range of chat tools provided by LiveChat allows serving clients much faster. React to problems when they occur and delight customers with effective assistance boosting satisfaction rates at the same time.
Satisfy the lion's share of your clients
LiveChat lets you answer customer queries much faster. Apply chat buttons and eye-catchers to show that visitors can always count on your helping hand. Solve their problems once they appear and make them happy as the day is long with your service.
Features
What useful features does LiveChat provide for Zoey users?
Stay in touch with your leads
Integrate Zoey with LiveChat and rest assured you won't miss any vital lead again. Thanks to a mobile integration and the cloud capability you can answer questions from every place at any time. LiveChat will also keep an eye on your business and send you a push notification every time a visitor sends you a message. Stop looking at the screen and take care of other issues, our software will do the work for you.
Track your sales
Thanks to LiveChat, you can have a full insight into chat success rates. The Sales Tracker will keep an eye on all chats that resulted in a sale. You will know exactly how much money you can earn due to chatting or which agents close the most profitable deals. Missing valuable information won't happen again!
Target visitors from your marketing campaigns
With LiveChat, you can get round to visitors who landed on your website through particular referring pages. LiveChat lets you welcome them with a custom invitation that will trigger off when a visitor clicks on the link attached to a specific campaign. Talk away to your visitors and help them become your happy customers!
Support
Do you have a question?
Sign up now
Start free LiveChat trial!
5-minute setup, test out the Team plan features for 14 days, no credit card required.