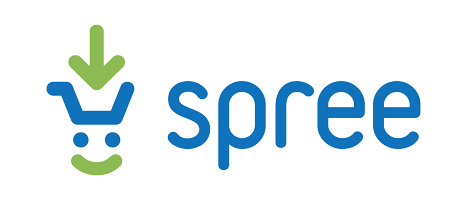 Spree Commerce
Implement LiveChat on your Spree Commerce site and offer unbroken support. Display a ticket form after-hours and provide never-ending assistance.
About
What is Spree Commerce?
Spree Commerce is an open source e-commerce platform that lets users build and maintain online shops. Content created thanks to this solution is mobile friendly. Moreover, the tool gives you freedom of design and allows to customize websites to your preferences. However, while considering using this platform, you should know that it was built by the use of Ruby on Rails framework. It means that its use requires a few programming skills and can be difficult for non-programmers. Spree Commerce functionalities let you be in charge of orders, shipping and payments. The solution enables you to track stock of created products, manage tax zones and categories (e.g. clothes, electronics or art) - it's useful primarily for international businesses. Users can specify various delivery methods for different zones and product categories. What's more, it allows creating promotions which are applied to specific products and customers. There are multiple options to choose from, like flat price promotion, percentage promotion, tiered percentage, and free shipping. The platform supports such payment gateways as PayPal, Stripe, Braintree or Skrill. It also offers 60+ ready plugins for e-commerce. Developers can add more features using a comprehensive API.
Benefits
The benefits of using LiveChat with Spree Commerce
Answer questions about your products and services
Thanks to LiveChat, customers can contact you even if you are off. Provide continuous support via tickets and make sure customers can always find information about your offers.
Cut your costs
LiveChat offers a native integration with BotEngine, a chatbot building platform. Such a bot can successfully answer the most popular questions and offer help 24/7. What's more, thanks to the deployment of AI, you can save a lot of money that would normally be spent on hiring and training staff.
Gain additional communication channel
Modern customers prefer chatting a lot more than calling. With LiveChat, you can adjust to customers' preferences and provide instant assistance via the most convenient communication channel.
Features
What useful features does LiveChat provide for Spree Commerce users?
Track your sales
Thanks to LiveChat, you can have a full insight into chats' success rates. The Sales Tracker will keep an eye on all chats that resulted in a sale. You will know how much money you can earn due to chatting or which agents close the most profitable deals. Missing valuable information won't happen again!
A range of chat tools
Thanks to LiveChat your job will be a sight easier. The app will give you necessary information about customers, so you will always know who you are writing to. Message sneak-peeks will show you what visitors are writing before they send their messages. Thanks to it, you can start looking for answers much faster and surprise customers with a swift response. Moreover, LiveChat tackles with long, complicated cases once and for all. Just send customers visual files via chat and explain a problem before you could say Jack Robinson.
Lower cart abandonment
Make sure customers can always turn to you with a problem. Integrate Spree Commerce with LiveChat and take matters into your own hands. The app allows you to provide 24/7 support and deliver high-quality assistance wherever you are. Thanks to regular service, you can solve more problems and close more deals. What's more, you can make use of nice-looking eye-catchers and chat buttons that will inform customers about your presence. With LiveChat, you will never leave your customers alone out!
Support
Do you have a question?
Sign up now
Start free LiveChat trial!
5-minute setup, test out the Team plan features for 14 days, no credit card required.