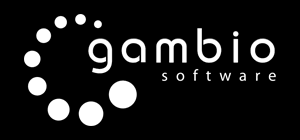 Gambio
Turn browsing visitors into happy customers. Integrate LiveChat with Gambio and start to deliver personalized customer service that will help to build a long-lasting relationship with your clients.
About
What is Gambio?
Gambio is an e-commerce solution that facilitates building responsive stores. The software is simple to use and provides a built-in administrative section which facilitates shop management. The solution offers more than 100 features that support your e-commerce efforts. You can use ready-made templates and edit them in the way you want to. Add videos and multiple product pictures. Gambio enables you to distribute your products via external marketplaces (Amazon, eBay, etc.) from one place. Thanks to a built-in attribute system, you can present various versions of one product, so that customers can pick up the most favorite one. This tool lets you create optimized sites and helps you get high ranks in search engines. What's more, Gambio offers 100+ integrations with 3rd party solutions (payment gateways, DHL, Google Shopping). Developers can extend its functionalities using a new API.
Benefits
The benefits of using LiveChat with Gambio
Get more functionalities
If you choose LiveChat, you will not only get a powerful chat tool but also plenty of new features available due to 96+ native integrations with various 3rd party solutions. Automate most of your daily tasks and save your precious time with LiveChat!
Delight your customer
LiveChat lets you please customers and create a unique user experience. Proactively engage visitors into a conversation and show your interest. See for yourself, that building a long-running relationship is a piece of cake when you get LiveChat support.
Develop your business thanks to constant customer feedback
Listening to your customers helps to introduce proper changes and get more happy clients. LiveChat will make this process even easier. Visitors can fill post chat surveys in which you can ask specific questions and leave some space to additional comments. With detailed feedback, you will easily patch the holes in your service and win over the hearts of your customers.
Features
What useful features does LiveChat provide for Gambio users?
Set your goals
Integrate Gambio with LiveChat and finally determine your objectives like sales or sign-ups. The software will closely monitor all your chats and inform you about achieved goals. Keep your eyes open and learn what you can gain thanks to chatting!
Get social
LiveChat allows you to add social media buttons that will let customers fly right off the bat to your social media profiles. Thanks to it, you can increase the number of likes and boost your social media visibility. Gain fame just with a few clicks!
Lower cart abandonment
Make sure customers can always turn to you with a problem. Integrate Gambio with LiveChat and take matters into your own hands. The app allows you to provide 24/7 suport and deliver high-quality assistance wherever you are. Thanks to regular service, you can solve more problems and close more deals. What's more, you can make use of nice-looking eye-catchers and chat buttons that will inform customers about your presence. With LiveChat, you will never leave your customers alone out!
Support
Do you have a question?
Sign up now
Start free LiveChat trial!
5-minute setup, test out the Team plan features for 14 days, no credit card required.