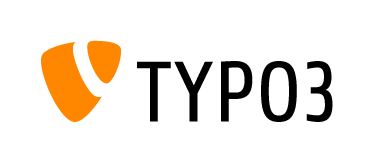 TYPO3
Integrate LiveChat with your Typo3 site and take advantage of handy chat tools. Simplify your work, save your precious time and sell more thanks to chatting.
About
What is TYPO3?
TYPO3 is an open source Enterprise CMS that lets users create and manage an output content like websites, intranet systems or mobile apps. It's a suitable solution for ventures of all sizes that get along multi-site management. The tool allows you to structure your site into pages and folders as well as to update menus. Moreover, it lets you add or remove images, texts and plugins on your site without using any 3rd party solution. You can assign the rights for the entire websites, specified pages, subdomains as well as single content elements to particular users or groups. The tool offers such functionalities as workflows, thanks to which editors can check work of others before it's published, or versioning that saves all content modifications and allows you to get back to all previous versions. What's more, TYPO3 can be connected with 6,000 free extensions available in the app store. All its users can also count on a huge TYPO3 community. The program supports 50+ languages, but users can add any language they wish. Plus, the TYPO3 API-based framework allows to develop and adjust the app to users' preferences.
Benefits
The benefits of using LiveChat with TYPO3
Get more functionalities
If you choose LiveChat, you will not only get a powerful chat tool but also plenty of new features available due to 96+ native integrations with various 3rd party solutions. Automate most of your daily tasks and save your precious time with LiveChat!
Increase order value
LiveChat enables you to learn about clients' needs and preferences. Thanks to this knowledge, you can recommend products that meet their expectations and increase the cart value in turn.
Offer unbroken support
LiveChat helps you serve clients and catch leads even when you log of the app. Thanks to a ticket form displayed on your website after-hours, visitors can leave their questions and emails. You can contact them as soon as you go back to work again and take advantage of a the sale opportunity.
Features
What useful features does LiveChat provide for TYPO3 users?
Serve your clients on the go
Like the best friend, LiveChat never leaves customers in need. Thanks to mobile apps, you can travel around the world and serve your clients without hindrance. Jump between different devices and use application shortcuts to provide service faster than ever before.
Rock solid ticketing system
Collaborate on a case without leaving the application. LiveChat allows you to write internal comments seen only by agents. Thanks to them, you can help others solve problems in a timely fashion. Moreover, if a case happens to be insoluble, you can create a ticket and tag it with a specific name. You won't forget about any outstanding case anymore. On top of that, the system keeps track of all activities related to tickets and offers thorough reports. With such knowledge, you can introduce path-breaking changes into your service.
Speed up your work
The LiveChat integration offers you a broad range of chat tools that take a fresh turn on agents' work. Thanks to canned responses and message sneak-peeks, customer queries can be answered faster than ever before. Systematize all your chats using a tagging feature and never lose any vital contact again. Beyond this, the app gives agents a substantial insight into customer profiles providing essential information about their shopping activities or location.
Support
Do you have a question?
Sign up now
Start free LiveChat trial!
5-minute setup, test out the Team plan features for 14 days, no credit card required.