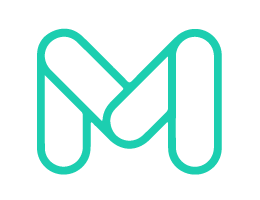 Moonfruit
Integrate LiveChat with your Moonfruit website and benefit from real-time communication with visitors. Gather feedback via chat surveys and adjust your services to visitors' wants.
About
What is Moonfruit?
Moonfruit is a simple website builder and you don't need to have advanced skills to master its use. The solution is suitable for diverse businesses. It can help restaurant owners, different kinds of artists, builders or plumbers to exist online. Anyone who needs to create a business website in a matter of hours without programming skills. Thanks to editable content blocks and a drag&drop feature, you can craft your website the way you want to. The software offers ready-made, fully responsive templates, and an images library. You can choose your favorite colors and preferred fonts. By adding a social bar to your pages, you can increase visits on your social media profiles. What's more, the program enables you to create professional emails for different Moonfruit domains. This site maker also improves your appearance in search engines delivering metadata, automatic sitemaps, and easy tagging. On top of that, you don't need to take care of hosting and domains as the brand will handle it for you. Plus, MonoFruit delivers integrations with social media services, Google Analytics and Lobster marketplace.
Benefits
The benefits of using LiveChat with Moonfruit
Offer a user-friendly solution
LiveChat was designed with users in mind, and it's very intuitive in use. Your customers won't have the slightest problem with contacting you via chat. You don't have to worry about your agents as well. They just need to click through the app to master its use. As simple as that!
Wow your customers
Take advantage of LiveChat and change a mundane conversation into a memorable experience. Thanks to unique service you will be able to build a long-running relationship with customers.
Answer questions about your products and services
Thanks to LiveChat, customers can contact you even if you are off. Provide continuous support via tickets and make sure customers can always find information about your offers.
Features
What useful features does LiveChat provide for Moonfruit users?
Keep your ear to the ground
Knowing customers' needs may turn your business around. Thanks to LiveChat, you can easily find out what customers think about your business and services. Chat surveys allow you to ask specific questions and let customers leave their suggestions. If customers are satisfied with your assistance, they can rate you with a "thumb up" and a "thumb down" if they find it disappointing. All in all, LiveChat will help you monitor customer satisfaction and bring more pleased customers to this world.
Customize a chat window to your design
The design is a crucial factor that encourages clients. Therefore, LiveChat allows to customize its chat window and can become an inherent part of your blog or website. Place your logo, pick your brand colors or favorite styles. Thanks to multiple translations, you can look for new clients in foreign lands.
A range of chat tools
Thanks to LiveChat your job will be a sight easier. The app will give you necessary information about customers, so you will always know who you are writing to. Message sneak-peeks will show you what visitors are writing before they send their messages. Thanks to it, you can start looking for answers much faster and surprise customers with a swift response. Moreover, LiveChat tackles with long, complicated cases once and for all. Just send customers visual files via chat and explain problem before you could say Jack Robinson.
Support
Do you have a question?
Sign up now
Start free LiveChat trial!
5-minute setup, test out the Team plan features for 14 days, no credit card required.